Buy Life Insurance Online
Secure Your Family's Future Starting Today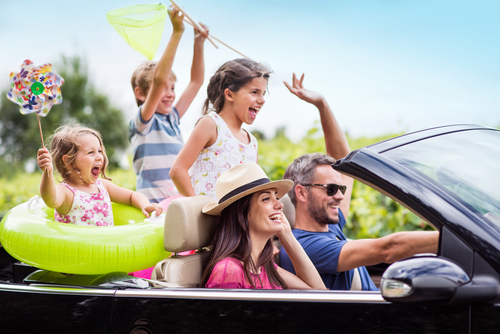 Do You Want to Buy Term Life Insurance?
If so, you may want to learn about how you can find the best price from the highest rated term life insurance companies.
First, you want to decide what type of term life insurance to buy, level term or decreasing term.
Permanent life usually costs 5-10 times more than Term life insurance, and can provide guaranteed rates for up to 30 years.

Level term life insurance gives you level rates and coverage for the length of your policy. While decreasing term has level rates but the amount of life insurance decreases each year. That's why around 97% of term life policies sold are Level term life insurance.
How Long Do You Need Term Life Insurance?
If you need life insurance coverage lasting for a period from 10 to 30 years, then level term life may offer the most affordable option for you.
However, you may be able to choose coverage lasting for 10, 15, 20, 25, or 30 years, depending upon your age.
Do I Have to Take a Medical Exam?
When you buy term life insurance most life insurers will require a full medical exam, including an EKG and blood tests, in order to qualify for $100,000 or more of life insurance policy.
However, some insurers may only require a paramed exam where an examiner comes to your home or office to check your blood pressure, draw some blood, and ask you some health questions. The medical exam is paid for by the insurance company.
There are some life insurance carriers that offer life insurance without any health exam needed.
When comparing your term life insurance quotes for your life insurance policy, make sure you consider the following:
Term – Choose from 10, 15, 20, 25, or 30 years of coverage.


Guaranteed Rates – Are the rates guaranteed for the entire term of your policy?


Financial Rating – Is the insurer rated "A" excellent, or better, by AM Best Company for financial strength?


Renewable – Is the policy renewable when it expires? Can you renew it for another term if you want? This is an option to consider, but it may cost you additional premium.
Life Insurance Quotes
Top Pick – JRC Insurance Group
JRC Insurance Group helps you shop, compare and save on life insurance. Regardless of your age or health background, we'll shop our 50+ life insurance companies and find you affordable life insurance you need to protect your family and fit your budget. Compare the best life insurance rates for savings up to 73%. 
JRC Insurance offers up to $2,000,000 of life insurance with no medical exam required.
You can get approval for your insurance policy in as little as 10 minutes to 2 days. JRC offers no exam life insurance for diabetics, too.
JRC offers some of the best rates on life insurance policies without any health exams required.
You can compare and choose from $25,000 to $2,000,000 of no exam life insurance coverage from several leading life insurance carriers through JRC Insurance Group.
Highly Recommended – Globe Life Insurance
Get FREE Information On How $1* Can Buy Up To $100,000 Globe Life Insurance For Adults Or Children
No Medical Exam – Simple Application.
No Waiting Period. Buy Direct.
Rates As Low As $3.49 Per Month.
The Globe Life Family Of Companies Has Over 16.8 Million Policies In Force.
No Phone Required. No Credit Required.
The Globe Life Family Of Companies Has Nearly $220 Billion Of Coverage In Force.
Globe Life Is Rated A (Excellent) By A.M. Best Company As Of August 2022.
Buy Guaranteed Acceptance Life Insurance
Disclosure: Compensated Affiliate