Buy Term Life Insurance Online No Medical Exam
How to Purchase Term Life Insurance Online without any Exams
Do you want to buy a term life insurance policy over the internet without having to take any physical examination?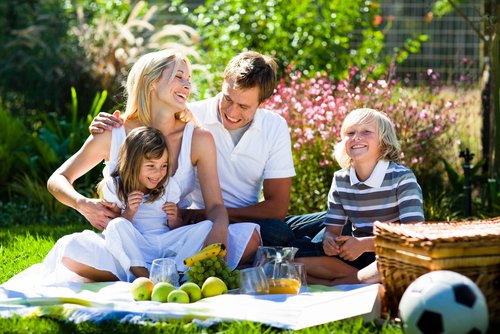 If so, you've come to the right place. In fact, if you qualify, you may start your life insurance policy immediately – TODAY.
That's right, there's no delays, no waiting for a health exam, and instant coverage available.
And, your policy comes with a risk-free, 10 day money-back guarantee.
So, you have nothing to lose, but your family has everything to gain by getting the protection they need and deserve.
How Does No Exam Term Life Work?
The process is simple. You answer some basic questions to request your free price quote.
If you wish to apply for a policy you can apply online for coverage in about 10 minutes.
The insurance carrier reviews the information and answers you provide on the application to make a decision about whether they will insure you for life insurance. 
Once approved (in as little as 15 minutes) you may choose a premium payment option and begin your life insurance policy right away.
There's no delays, no hassles and no need to meet with an agent.
You can choose from $100,000 up to $1,000,000 of life insurance protection. 
You can choose a policy length of 10, 15, 20 or 30 years of protection.
You can apply online and see your actual price. It's quick, easy, and there's no obligation to buy.
How Much Does No Exam Term Life Cost?
Term life insurance with no exam is very affordable. Often, much less than your monthly cable bill.
Example of Pricing:
A 20-year, $500,000 term life policy for a 35 year-old woman in excellent health would cost about $19 per month.
Why Choose No Exam Life Insurance?
No Exam life insurance offers you the quickest and easiest way to get affordable life insurance protection.
Easy Online Experience – Apply for a policy anywhere, anytime and on any device.
Immediate Coverage Decision – Why wait weeks when you could wait minutes and get insured today?
Term Life Insurance No Medical Exam Quotes
Top Pick – JRC Insurance Group
JRC Insurance Group helps you shop, compare and save on life insurance. Regardless of your age or health background, we'll shop our 40+ insurance companies and find you affordable life insurance you need to protect your family and fit your budget. Compare the best life insurance rates for savings up to 73%. 
JRC Insurance offers up to $2,000,000 of life insurance with no medical exam required.
You can get approval for your insurance policy in as little as 10 minutes to 2 days. JRC offers no exam life insurance for diabetics, too.
JRC offers some of the best rates on life insurance policies without any health exams required.
You can compare and choose from $25,000 to $2,000,000 of no exam life insurance coverage from several leading life insurance carriers through JRC Insurance Group.
Highly Recommended – Globe Life Insurance
Get FREE Information On How $1* Can Buy Up To $100,000 Globe Life Insurance For Adults Or Children
No Medical Exam – Simple Application.
No Waiting Period. Buy Direct.
Rates As Low As $3.49 Per Month.
The Globe Life Family Of Companies Has Over 16.8 Million Policies In Force.
No Phone Required. No Credit Required.
The Globe Life Family Of Companies Has Nearly $220 Billion Of Coverage In Force.
Globe Life Is Rated A (Excellent) By A.M. Best Company As Of August 2022.
Buy Term Life Insurance Online No Medical Exam
5 year Term Life Insurance No Medical Exam
Buy Life Insurance for Seniors Age 50 to 85
Disclosure: Compensated Affiliate