Buy Term Life Insurance Online No Medical Exam
How to Purchase Term Life Insurance Online without any Exams
Do you want to buy a term life insurance policy over the internet without having to take any physical examination?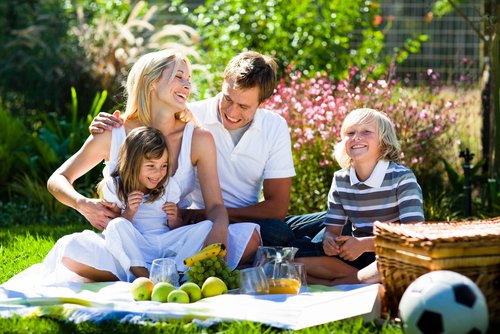 If so, you've come to the right place. In fact, if you qualify, you may start your life insurance policy immediately – TODAY.
That's right, there's no delays, no waiting for a health exam, and instant coverage available.
And, your policy comes with a risk-free, 30 money-back guarantee.
So, you have nothing to lose, but your family has everything to gain by getting the protection they need and deserve.
How Does No Exam Term Life Work?
The process is simple. You answer some basic questions to request your free price quote.
If you wish to apply for a policy can apply online for coverage in about 10 minutes.
The insurance carrier reviews the information and answers you provide on the application to make a decision about whether they will insure you for life insurance. 
Once approved (in as little as 15 minutes) you may choose a premium payment option and begin your life insurance policy right away.
There's no delays, no hassles and no need to meet with an agent.
You can choose from $100,000 up to $2,000,000 of life insurance protection. 
You can choose a policy length of 10, 15, 20 or 30 years of protection.
You can apply online and see your actual price. It's quick, easy, and there's no obligation to buy.
How Much Does No Exam Term Life Cost?
Term life insurance with no exam is very affordable. Often, much less than your monthly cable bill.
Example of Pricing:
A 20-year, $500,000 term life policy from Haven Life for a 35 year-old woman in excellent health would cost about $19 per month.
Why Choose Haven Life?
Haven Life offers you the quickest and easiest way to get affordable life insurance protection.
Easy Online Experience – Apply for a policy anywhere, anytime and on any device.
Immediate Coverage Decision – Why wait weeks when you could wait minutes and get insured today?
Backed by MassMutual – Haven Life is wholly owned by Mass Mutual which is a 160 year old, A++ (Superior) rated life insurance carrier.
Is Haven Life Right for You?
With a simple application, an immediate decision on your coverage, and the backing of a 160 year-old life insurer (MassMutual), Haven Life makes buying affordable life insurance simple.
Term Life Insurance No Medical Exam Quotes
Top Pick – Haven Life Insurance Agency
Get up to $2,000,000 of affordable term life insurance today
Apply online in under 20 minutes, start coverage today
Rated A++ by AM Best
Haven Life uses the information provided in your application to make an instant decision on your application. Healthy, qualified applicants (based on the information provided in your life insurance application) can be insured immediately with no medical exam while other applicants can receive immediate coverage pending a medical exam.
Applicants age 60-64 are eligible to apply for up to $1 million in coverage; subject to underwriting approval.  
Some qualified applicants (U.S. citizens up to the age of 59) will be able to finalize coverage without the need for a medical exam. The majority of applicants are still required to take a medical exam.  
Keep in mind: Issuance of the policy or payment of benefits may depend upon the answers given in the application and the truthfulness thereof.
Highly Recommended – Globe Life Insurance
Get FREE Information on how $1* Can Buy Up To $100,000 Globe Life Insurance for Adults or Children
No Medical Exam – Simple Application.
No Waiting Period. Buy Direct.
Rates As Low As $3.49 per month.
Join over 4.4 Million Policyholders.
No Phone Required. No Credit Required.
Coverage in force is over $91 billion.
A.M. Best rating is an A (Excellent) as of 7/21.
Buy Term Life Insurance Online No Medical Exam
Buy Life Insurance for Seniors Age 50 to 85
Disclosure: Compensated Affiliate