Cancer Life Insurance Policies
How to Get Cancer Life Insurance Policies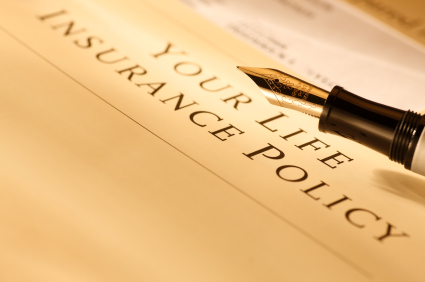 Do You Have Cancer and Need Life Insurance Coverage?
If so, you may be able to purchase your life insurance without having to take any health examination or answer any questions about your health condition.
Most people living with cancer would be uninsurable for life insurance. 
However, there is a type of life insurance that provides guaranteed coverage even if you have a health problem, illness, disease or cancer.
It's called guaranteed approval life insurance – Request Your Free Cancer Life Insurance Quote with guaranteed approval.

Life insurance with guaranteed approval is life insurance where you cannot be turned down due to you health. 
These policies offer up to $25,000 of life insurance protection. But, you need to be between the ages of 45 to 85 in order to qualify for coverage.
Top Pick – Mutual of Omaha
Mutual of Omaha offers guaranteed acceptance whole life insurance for people age 45 to 85. Choose $2,000 up to $25,000 of coverage. Rates start as low as $8.84 per month. There's no medical exam and no health questions. You cannot be turned down due to your health. You can get a quote and apply online now. START HERE to get a FREE Quote.
Your life insurance policy comes with a 30 day Risk-Free, Money-Back Guarantee
If you need more than $25,000 of life insurance you may want to try JRC Insurance Group, which helps you compare life insurance prices from among the best life insurance companies in America.
JRC Insurance Group is an online life insurance broker with a network of 40 of the highest-rated insurance companies. 
They can help you find the most affordable life insurance plan and walk-you-through the entire process of purchasing your life insurance policy online. 
JRC Insurance Group has licensed representatives who you can speak to toll-free and have all of your questions answered about your life insurance needs and how to find the right life insurance policy for you and your family.
Whether you have prostate cancer, breast cancer, or any other type of cancer, or you are a cancer survivor who has cancer that is in remission, you may qualify to purchase life insurance protection.
Highly Recommended – JRC Insurance Group
JRC Insurance Group helps you shop, compare and save on life insurance. Regardless of your age or health background, we'll shop our 40+ insurance companies and find you affordable life insurance you need to protect your family and fit your budget. Compare the best life insurance rates for savings up to 73%. Get Your FREE Quote
Guaranteed Approval Whole Life Insurance
Burial Insurance for Cancer Patients
Cancer Life Insurance Policies
Disclosure: Compensated Affiliate