Cremation Insurance for Seniors
Guaranteed Approval for Ages 45 to 85


Do You Need Cremation Insurance?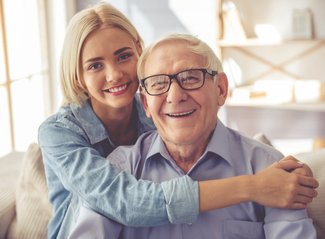 If you are planning ahead for your final expenses you may be considering the purchase of a cremation insurance policy. It's important to make sure your final wishes are clear, and the funds are available to cover those costs, so your loved ones are not put in a position of financial difficulty upon your passing.
A cremation insurance plan can help make sure your end of life expenses will be provided for, without causing distress to your family, and give you the peace of mind knowing you have planned ahead. 
Cremation Insurance Providers
There are several highly-rated insurance carriers that offer burial insurance plans to cover the cost of cremation and related end of life expenses, including: 
Mutual of Omaha, MetLife, Colonial Penn, AARP/NewYork Life, AAA Life, AIG, Vantis Life, Fidelity Life, Gerber Life and John Hancock, among others. 
They offer plans with coverage amounts starting at $2,000 of insurance.
These guaranteed-issue final expense plans provide guaranteed approval for anyone who meets the age requirements for acceptance.
Cremation Insurance Cost
How Much Does a Cremation Cost?
Sample Rates for Cremation:
Direct Cremation – $895.00
Includes transportation from place of death (within 45 miles) to crematory, filing documents, cremation permit, cremation with container, and a temporary container for the cremated remains. 
In addition, many people choose to have a memorial service, wake or funeral when choosing cremation, rather than a burial. These additional services may cost up to $2,000 or more.
Planning for Cremation
Preparing for one's final resting place is a difficult decision, whether it's choosing cremation or deciding to go with a more traditional burial.  
Back in the 1980's only about 15% of all Americans chose cremation, while most people preferred a traditional burial for their end of life wishes.  
With rising funeral costs over the last several years, this trend has changed dramatically. For example, in 2011 about 41% of Americans chose cremation instead of a burial.  
Today, the average cost of a burial, funeral and related expenses is around $8,755 according to a 2017 survey conducted on behalf of the National Funeral Directors Association.
Regardless whether you choose Cremation or Burial, a funeral policy is a good thing to have to protect you from the cost related to your final resting place.
How the Cremation Process Works
In addition to filing the necessary legal paperwork including the request for a cremation permit, the only preparation required for your own cremation is to remove metal items and medical devices from the body before the cremation process begins.  
Though some metal items such as surgically implanted pins or screws cannot be removed, some items such as a pacemaker and any radioactive medical devices must be removed as they may combust or emit hazardous rays during the process of cremation.
Once the body is properly prepared, it is placed in a casket or container which is then placed into a cremation chamber that is heated to a temperature between 1600 and 1800 degrees Fahrenheit.  
The cremation container is labeled properly to ensure that there is no confusion as to the identity of the body, or any of its remains left after cremation.
The body is heated for approximately two and a half hours, during which time the body's organic matter evaporates or is consumed by the heat.  After the heating process is complete, the remaining bone fragments are removed from the cremation chamber, and any metal that was on the body, such as dental fillings, is removed with a magnet.  
These metal parts are typically disposed of at a cemetery.  
The bone fragments which do not evaporate are processed into a fine powder-like substance, and are placed into an Urn, which is chosen by the family.
The family is then permitted to dispose of the remains as they choose.  
In cases where the family does not claim the remains of their loved one from the crematory, most states allow the crematory to dispose of the remains after a certain period of time.  
In New York State, for example, this time-period for disposal of cremated remains is 120 days; other states impose similar waiting periods if no family member claims the remains.
Although the cremation process takes about 3 hours, most state laws stipulate that there must be a waiting period of several days after death occurs, before the cremation of the deceased can take place.  
The goal of this waiting period is to make sure that all paperwork pertaining to the deceased is properly filed, and that there will be no further need for autopsy or inquiry into the cause of death, because no information can be gathered once the body is cremated.
The waiting period before cremation can take place may be as short as 24 hours or as long as 48 hours.  
In some exceptional cases, such as the case when the body poses a health hazard, a request for an expedited cremation may be granted.  
During the time between death and the cremation, the body is stored in a refrigerator to slow decomposition and protect others from any health hazards posed by a decomposing body.
Cremation and Related Expenses
Cremation costs an average of $1500-$4000, as compared with a traditional burial, which averaged $8,755 in 2017, according to the National Funeral Directors Association.  
Cremation services can be provided either by a funeral home or directly through a crematory, which is usually the less expensive option. 
In addition to the cost of the actual cremation, there are some compulsory costs associated with the cremation process.  
Compulsory Costs
These include payment for:
Removing a Pacemaker (when necessary), 
Transporting the Body from the Place of Death to the Crematory, 
Storing the Body until the time of the Cremation, 
Cost of a Casket or Container, and 
Fee for Processing all of the necessary Paperwork.  
In most cases, the paperwork fee includes a brief memorial service for the deceased.
There are also a range of supplemental cremation services that a family may or may not choose to pay for when it comes to cremating their loved one.  
Supplemental Cremation Services
For example, some people prefer to:
Scatter their Loved One's Remains
Keep the Ashes in a Cemetery or Mausoleum
Extended Memorial
A choice which costs anywhere from a few hundred dollars to upwards of $5000, depending on the final resting place.  
Some families wish to hold an extended memorial for their loved one which can cost anywhere from $1000 to $4000, depending on where the service is held and whether there is a viewing of the body, while others choose to forego a public farewell in favor of a private ceremony (or no ceremony at all), an option which can save the family a bit of money.
Cremation is Cheaper Than a Burial
Even with these optional costs, cremation services are markedly cheaper than a traditional burial because it does not require:
Fancy Casket
Large Tombstone
Embalming
Clothing for the deceased
Hearse
Limousine
These are costs that are usually required during a traditional burial.  
Memorial services for people who are cremated don't usually require a hearse or limousine, items that are favored by families planning a traditional burial.
Burial Insurance for Cremation
Similar to traditional funeral options, cremation services can be paid for with a burial insurance policy.  
If you prefer to be cremated, you should seek out a funeral home that offers this service to determine the exact cost of cremation so that you can buy a burial insurance policy for the appropriate amount.  
Respecting the Dead
One of the most common misconceptions about a cremation is that this treatment of a body is somehow disrespectful. 
But many people view cremation as the ultimate way to respect your loved one, as all bodies eventually return to the ground from which they came.   
Moreover, few people are aware that there are laws which prevent mixing the ashes of different people.  These laws prevent any part of one's remains from getting mixed with another person's remains.  
These laws also ensure that each cremation is treated with a modicum of respect and reverence.
Cremation affords families the opportunity to dispose of their loved one's ashes in a place that he or she would appreciate, rather than forcing them to be buried in a cemetery.  
Many people prefer cremation for just this reason, as they enjoy the idea of having their ashes scattered in a place that they love.  
But no matter what the reason for cremation is, it's important to realize that cremations are done by professionals who adhere to strict professional and ethical guidelines, and that the cremation process is done in a professional manor.
Whether you're choosing cremation for:
Financial Motives
Emotional Reasons 
Don't hesitate to speak to your family about your final wishes before you die, so that they feel just as comfortable as you do with your decision to choose cremation instead of a burial.
Cremation Insurance Plans
Even though cremation usually costs less than traditional burials, it can still be an expensive service. 
Cremation services cost about $3,000 and if you add the cost of the funeral or memorial service and an urn, columbarium niche, or burial plot, the price could be more than $10,000. 
Cremation Related Expenses:
Cremation Process
Urn
Columbrian Niche or Burial Plot
Memorial or Funeral Service
Cremation insurance can help cover those costs so that your grieving family members will not have to worry about their finances after you're gone.
You don't want to leave your loved ones with the financial stress of paying for your cremation, while they are grieving your loss.
Although it's hard to think about what will happen after you've passed on, it is important to plan ahead so that your family members and friends won't have to worry about paying for your final expenses during an emotionally difficult time. 
The people closest to you will have difficulties adjusting to life without you once you're gone, but you can make it a little bit easier for them by planning ahead now. 
A Cremation insurance policy is an affordable way for you to ensure that your cremation, funeral service, final resting place, and few outstanding debts will be paid without burdening your family and friends with these expenses.
By purchasing cremation insurance to pay for your end of life costs you make sure your loved ones will not be financially burdened by your death. 
Your Final Plan
A final plan defines your wishes for final needs and manages final expenses so your family will not be burdened with the preparation and cost. When cremation is chosen for final needs, the final plan may include a simple cremation (cremation without funeral services – also known as direct cremation) or cremation with funeral services.
The overall cost of your final expenses may vary quite a bit based on the additional services to be included with your cremation.
Direct Cremation
Direct cremation is a very affordable cremation, however, coming up with a couple thousand dollars to cover a low-cost cremation is still problematic for some families. 
Funeral or Memorial Service
When a Funeral or Memorial Service is included, families need to manage thousands of dollars more in expenses to help provide a meaningful service befitting their faith and preferences, and find a way to manage the cost of all related final expenses.
Funeral Insurance
Cremation insurance is a small-value life insurance policy designed to cover the cost of your cremation, and any funeral or memorial services at the time of death. 
Final expense insurance policies may be purchased through a funeral home or crematory, or with a life insurance company.
You purchase an insurance policy in an amount that would cover your cost of cremation and any related final expenses. 
You pay a modest monthly amount for your insurance policy.
Upon your death, the insurance policy pays out the death benefit. 
Final expense life insurance companies pay the funeral home or crematory the amount owed for the final expenses. 
If expenses are less than the amount of insurance you purchase, the balance is paid to your designated beneficiary. If final expenses exceed the amount of your insurance policy, family members must cover any additional costs.
Planning ahead ensures you will have the services that best fit your needs, and offer you peace of mind knowing that your final needs are properly managed. 
By planning for your cremation ahead of time, you remove all of the emotional and financial burden of planning and payment from your loved ones.
Cremation Insurance Quotes
Top Pick – Mutual of Omaha
Mutual of Omaha offers guaranteed acceptance whole life insurance for people age 45 to 85. Choose $2,000 up to $25,000 of coverage. Rates start as low as $8.84 per month. There's no medical exam and no health questions. You cannot be turned down. You can get a quote and apply online now. START HERE to get a FREE Quote. 
Your life insurance policy comes with a 30 day Risk-Free, Money-Back Guarantee
Cremation Insurance | End of Life Insurance
Cremation Insurance for Seniors
Disclosure: Compensated Affiliate