Easy Issue Whole Life Insurance
Get Life Insurance that's Easy to Apply for and Easy to Understand

Are You Shopping for Whole Life Insurance with Easy Approval?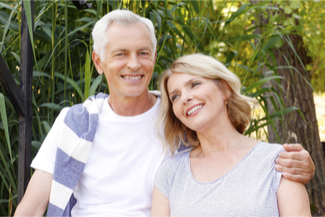 If so, you've come to the right place. 
Today, the quickest and easiest way to get life insurance with whole life protection is "Guaranteed Issue" permanent life insurance.
These plans offer guaranteed approval for anyone who meets the age requirements for acceptance. Some life insurers offer guaranteed coverage for anyone age 45 to 85.
Guaranteed Issue Whole Life Plan
Your beneficiaries receive a tax-free, lump sum benefit after your death.
Choose from $2,000 to $25,000 of coverage if you're between 45-85.
Stay protected your entire lifetime.
Choose Guaranteed Whole Life Coverage for Simplicity 
Apply for coverage without taking any doctor's exam or answering any health questions.
Keep your coverage even if your health changes, as long as you pay your premiums on time.
Purchase coverage with confidence, with a 30-day money-back guarantee.
What is Easy Issue Whole Life?
It means, you won't have to deal with any delays or hassles of medical exams or length underwriting of your application. There's no pushy salesman and no lengthy mailing delays.
No Doctor Exam Required
No Health Questions Asked
No Need to Meet with an Agent
Guaranteed Approval for Ages 45 to 85
30 Day Money Back Guarantee
Premiums Never Increase
Coverage Amount Never Decreases
Builds Cash Value Inside Your Policy
With easy-issue guaranteed policies there is no health examination required, and you won't have to answer any questions about your health.
Even if you have been turned down by other insurance companies, you can still get insured.
Easy Issue Whole Life Insurance
Whole life insurance is ideal for covering outstanding debts, medical bills and final expenses plus it can leave funds to provide a legacy for your family. 
Your beneficiary can use the proceeds from your life insurance policy for any purpose, including to pay for your final expenses, pay off credit card debt, help fund your child or grandchild's education, etc.
Who Wants Easy Whole Life Insurance Coverage?
Adults wanting permanent lifetime insurance without going through the more extensive underwriting process required for standard life insurance products. 
They may be skeptical about the process of buying a life insurance policy and just want a simple application and easy underwriting to get insured. 
First time life insurance buyers who want a simple application and underwriting process.
New retirees whose group life insurance has terminated and who want a small permanent policy to cover final expenses.
Older adults who want to leave a small inheritance to help their loved ones realize their goals by funding their education, making a down payment on a house, start a business, etc.
Individuals who want to leave money to a charity or religious organization.
Older Term life insurance policy owners who purchased simple, low-cost temporary life insurance coverage years ago and now require a small amount of permanent guaranteed lifetime coverage. They may be facing term renewal premiums that are through the roof or may have passed the conversion age.
Features of Easy Issue Whole Life Insurance
Guarantees – People age 45 to 85 won't be denied coverage or have benefits reduced due to age or health.
No Waiting Period on Death Benefit 
Availability – Available in all states except MT.
Issue Ages – Age 45 to 85.
Sum Insured – Up to $25,000.
Minimum Premium – Rates as low as $8.84 per month
Guaranteed Cash Values – Builds cash value inside your policy.
Easy Application Process – You can qualify for coverage without undergoing a medical exam or answering health questions.
Simplified Underwriting – No doctor examination required and no health questions asked.
Spousal Coverage – Your spouse can get covered if he or she is age 45 to 85.
 Life Insurance Quotes
Top Pick – Mutual of Omaha
Mutual of Omaha offers guaranteed acceptance whole life insurance for people age 45 to 85. Choose $2,000 up to $25,000 of coverage. Rates start as low as $8.84 per month. There's no medical exam and no health questions. You cannot be turned down. You can get a quote and apply online now. START HERE to get a FREE Quote.
Your life insurance policy comes with a 30 day Risk-Free, Money-Back Guarantee
Highly Recommended – Met Life
MetLife offers guaranteed acceptance final expense life insurance for people age 45 to 75. Choose $2,500 up to $20,000 of coverage. Rates start as low as $10 per month. There's no medical exam and no health questions. You cannot be turned down. 
Senior Whole Life Insurance with No Exam
Easy Issue Whole Life Insurance
Disclosure: Compensated Affiliate