Family Burial Insurance
How to Buy Family Burial Insurance

Do You Need Burial Insurance for Your Family?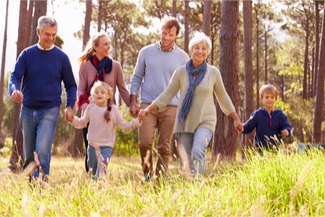 Family Burial Insurance offers you and your family the security and protection they need, when they need it most.

Burial Plans are a type of life insurance policy providing limits of coverage from $2,500-$25,000, a simple application form, and no-hassle underwriting. 
Burial funeral insurance provides much needed financial assistance for your family to help pay for your funeral, burial, and other final expenses.
It can help, at a difficult time, when they are going through the painful and emotional loss of your passing.
What is the Best Family Burial Insurance Policy?

That depends on your personal needs, and your budget.
Before you start you should know that according to a 2021 survey by the National Funeral Director's Association the average cost of a funeral, burial and related expenses are approximately $7,848.
In addition to your burial there may be expenses for your funeral, headstone, casket, memorial service, etc.
That's why most burial insurance policies offer from $5,000 up to $25,000 of life insurance coverage to help provide for all of your final expenses.
Features of Burial Insurance
Coverage for People Age 45 to 85.


Up to $25,000 of Life Insurance.


Guaranteed Acceptance.


No Health Exam


No Health Questions


30 Day Money-Back Guarantee
Family Burial Insurance with No Medical Exam
Burial insurance plans offers you the option of buying up to $25,000 of life insurance with no health questions asked.
You can get a quote and apply for coverage in as little as 10 minutes.
NOTE: Make sure you consider the financial strength rating of the life insurance company. Your life insurance quotes should provide the AM Best rating of the companies quoted.
A life insurer rated "A-" Excellent or better by AM Best Company may be financially sound and able to meet their financial obligations.
Family Burial Insurance Quotes
Top Pick – Mutual of Omaha
Mutual of Omaha offers guaranteed acceptance whole life insurance for people age 45 to 85. Choose $2,000 up to $25,000 of coverage. Rates start as low as $8.85 per month. There's no medical exam and no health questions. You cannot be turned down. You can get a quote and apply online now. START HERE to get a FREE Quote.
Your life insurance policy comes with a 30 day Risk-Free, Money-Back Guarantee
Highly Recommended – Globe Life Insurance

Get FREE Information On How $1* Can Buy Up To $100,000 Globe Life Insurance For Adults Or Children
No Medical Exam – Simple Application.
No Waiting Period. Buy Direct.
Rates As Low As $3.49 Per Month.
The Globe Life Family Of Companies Has Over 16.8 Million Policies In Force.
No Phone Required. No Credit Required.
The Globe Life Family Of Companies Has Nearly $220 Billion Of Coverage In Force.
Globe Life Is Rated A (Excellent) By A.M. Best Company As Of August 2022.
Family Burial Insurance | Burial Insurance with COPD
Can I Buy Life Insurance for My Grandmother?
Disclosure: Compensated Affiliate