Final Expense Insurance No Health Questions Asked
Are You Looking for Final Expense Insurance with No Health Questions Asked?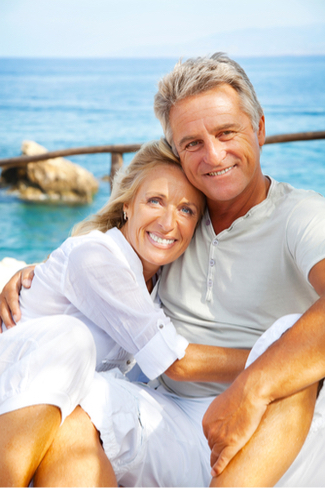 If so, you've come to the right place. Today, it's quicker and easier than ever before to get the life insurance protection you need to cover the cost of your final expenses.
And, you can get insured without answering any questions about your health.
Discover how affordable final expense life insurance can fit your personal needs and budget.
The process is easy, you just request a free quote.
Many people ages 45 to 85 choose guaranteed issue life insurance to help cover their final expenses.

It can help provide peace of mind for you and protect your family from the financial burden of having to pay for your funeral and burial costs upon your passing.
Why Choose Guaranteed Acceptance Final Life Insurance?
It's a Good Value 
It's designed to help cover the cost of final expenses including funeral costs, medical bills and other debts, for people age 45-85.
It's Guaranteed
Your life insurance protection is guaranteed throughout the life of your policy. Your annual premium is guaranteed never to increase, and the amount of life insurance coverage provided by your policy is guaranteed never to decrease.
It's Easy to Get Insured
Your acceptance for a policy is guaranteed, as long as you meet the age requirements.
There are no health examinations to take and no health questions for you to answer.
Why Choose Guaranteed Approval Life Insurance for Your Final Expenses?
Without a life insurance plan in place to cover your final expenses which may include the cost of your burial, funeral, medical bills and other debts, these costs could fall upon your loved ones who may be put in a financially stressful situation having to come up with the money to cover these expenses.
A final expense policy can give you peace of mind knowing your family members will not be left with a financial burden if you die.
How Much Does It Cost?
Plans are affordable, starting as low as $8.84 per month. The premium you pay is based on the amount of life insurance you need, your age and gender.  
Request your free life insurance quote.
How Can I Qualify If I Have Health Issues? 
If you're age 45 to 85 you can't be turned down for health reasons. You will not be required to take a physical exam or answer any health questions – now, or at any time in the future.
Your acceptance for coverage is guaranteed.
Will My Rates Change as I Get Older or My Health Changes?
No. Your life insurance coverage and premiums are guaranteed to remain the same throughout the life of your policy.
That means, your premium will never increase, and your coverage will never decrease.
As long as you pay your premiums, your coverage is guaranteed.
How Can My Family Use the Money from My Policy?
You choose who will be beneficiary of your life insurance.  
Your beneficiaries can use the money as they see fit, which may include to pay for your final expenses. 
In addition, your life insurance policy may build up some cash value from which you may be able to take a loan in the future, if you need it.
What are Final Expenses?
They are all of the costs related to your passing, which may include burial costs, medical bills and unpaid debts you have accumulated.
Final Expenses Include:
Funeral

Embalming

Flowers

Headstone

Memorial Service

Casket

Hearse

Burial

Burial Plot
Which Insurance Companies offer Final Expense Plans?
Final life insurance coverage is available from several insurance carriers. Among the leading providers of final expense policies are:
Mutual of Omaha – Up to $25,000 of coverage for people ages 45-85

Foresters – Up to $35,000 coverage for people ages 45-80

Gerber Life – Up to $25,000 of coverage for people ages 50-80

AIG – Up to $25,000 coverage for people ages 50-85
What If I Change My Mind?
There is no risk to you. 
Usually, a life insurance policy comes with a money-back guarantee, which means if you are not satisfied with your policy you may return it to the insurance company within the Free Look Period (usually 30 days) for a full refund of all premiums paid.
For Example: Mutual of Omaha provides a 30 day money-back guarantee on their guaranteed-issue life insurance policies.
Final Expense Life Insurance Quotes
Top Pick – Mutual of Omaha
Mutual of Omaha offers guaranteed acceptance whole life insurance for people age 45 to 85. Choose $2,000 up to $25,000 of coverage. Rates start as low as $8.84 per month. There's no medical exam and no health questions. You cannot be turned down. You can get a quote and apply online now. START HERE to get a FREE Quote.
Your life insurance policy comes with a 30 day Risk-Free, Money-Back Guarantee
Final Expense Insurance No Health Questions
Life Insurance for Sick Seniors
Disclosure: Compensated Affiliate