Final Expense Insurance Quote
How to Get a Quote for Final Expense Coverage
Do You Need a Final Expense Life Insurance Quote?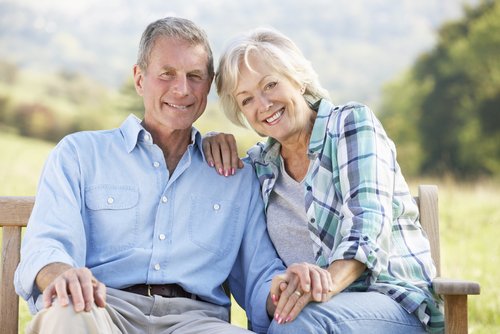 If so, it's much easier to get than you might expect. Actually, you can request and receive your free premium quote for final expense insurance in just a minute.
How Can I Get a Quote?
It's simple, you just click on a link, answer some basic questions and get your free quote.
Your Final Expense Premium Quote is based on several factors, including your:
Age
Gender
Amount of Insurance
State of Residence
Facts About Life Insurance for Final Expenses
When You Die You Will Have Final Expenses. Who Will Pay?
Life can be expensive, but death can be expensive, too. Funerals today may cost up to $15,000 or more. However, the national average is around $8,700.
If you have enough money saved up to cover this cost, maybe you don't need coverage. But, if not, you may want to purchase a plan to pay for your end of life final expenses.
If you don't take care of these costs, who will get stuck with the bill when you pass away?
In addition to funeral costs there are also other final expenses you may have, including outstanding credit card debts and medical expenses that often wind up being the responsibility of people you care about.
Final Expense Plans offer Guaranteed Approval
Is this true? Yes. There are life insurance plans available for you with guaranteed acceptance.
And, your family can use the proceeds from the policy to pay for your funeral and burial costs.
True, guaranteed issue policies offer guaranteed approval if you meet the age requirements for acceptance. There are no physical examinations required, and you won't have to answer any questions about your health.
The insurance company will insure anyone who meets the age requirements; for example, people ages 45 to 85.
But, How Can They Insure Someone with Health Problems?
That's a good question.
Guaranteed Issue final expense policies come with Graded Benefits the first two years you are insured. 
What Does Graded Benefit Mean?
It means, if you die during the first two years you are insured by your policy, the beneficiary will get the premiums you paid + 10% of the money you paid into your policy (or a similar interest rate on those premiums you paid). 
So, if you have a serious health problem, and you may pass away within 2 years, it's still a good option for you to consider.
If you die before two years, then your beneficiary gets the premiums you paid, plus 10%, which is a good return on your money. 
However, if you die more than 2 years after starting your policy, the full death benefit is paid out to your beneficiary.
Benefits of Guaranteed Issue Permanent Life Insurance Policies
Lifetime Protection – You cannot outlive your coverage.
Cash Value – You can take a loan from the cash value that builds up inside your policy.
Level Premiums – Your premiums will never increase.
Level Coverage – Your coverage will never decrease.
Cannot Be Cancelled –  Your guaranteed issue policy cannot be cancelled by the insurance company unless you no longer pay your premiums.
What Can Death Benefit Proceeds Be Used For?
The proceeds from your final expense plan can be used for anything at all – it's up to your beneficiaries.
They can pay for your funeral and burial costs, medical and hospital bills, outstanding debt, credit cards, and anything else.
How Long Does It Take to Get My Final Expense Policy?
Most final expense life insurance carriers are prepared to approve and issue policies so that you can be covered within minutes, either in person, or right over the phone.  
Your application can be taken and "voice signed" right over the phone as well.
The physical life insurance policy itself is usually mailed to you within a day or two, but if approved, and your payment goes through, you can sometimes be covered for life insurance before you hang up the phone.
Are Life Insurance Death Benefit Proceeds Taxed?
Other than in rare circumstances, none of which are likely on a final expenses life insurance policy, the death benefit proceeds from life insurance policies are received by your beneficiaries 100% free from income tax.
How Much Do Final Expense Policies Cost?
The more insurance coverage you want, the more it costs. However, some plans start as low as $8.84 per month. 
A $10,000 policy would obviously cost about twice as much as a $5,000 insurance policy would. 
And, rates are guaranteed never to go up, once your policy is issued. Rates and availability can also vary by state. Request a FREE Quote.
Am I Too Old to Qualify for Coverage?
Final expense policies are available all the way up to age 85. One highly-rated carrier offers guaranteed approval plans for people age 45 to 85.
How Can I Be Sure the Money Will Be Paid Out When I Die? 
These policies are issued by some of the oldest, largest and strongest financial institutions in the world, life insurance companies like Mutual of Omaha, AIG, and many others. 
These companies manage billions of dollars in assets, are highly rated by A.M. Best and Company, and they promptly pay claims every day. Some of them have been doing it for well over 100 years. 
It's a good idea to check the AM Best financial rating of the insurance company you select for your policy. The higher the rating, the better. 
For example, an insurer rated "A+" Superior by AM Best is financially secure, able to meet their financial obligations, and pay their claims.
How Can I Pay My Premiums for the Final Insurance Policy?
Insurance companies decide which methods of premium payment they'll accept, and that does vary from company to company. 
All of them will take a standard "ACH" form, which allows them to debit your bank account for the premium each month. 
Some of them will also accept payment by credit cards, at least for your first premium, while others may not. 
Finally, some life insurers may allow you to pay your premiums using a debit card, or a social security debit card, while others may not.
What Can The Death Benefit From The Policy Be Used For?
The proceeds of a Final Expense policy can be used for anything at all. It's totally up to your beneficiaries. 
Obviously, most people use the proceeds to help cover the final expenses, including the cost of the funeral, and any outstanding medical, legal, or other bills. 
They can also be used to leave a little cash for them, for any purpose your beneficiary sees fit.
What About Social Security Death Benefits?
When someone dies, the Social Security lump sum death benefit from the government is only $255. That's hardly enough to pay for a funeral let alone other debts that you might leave behind. 
Final Expense Insurance Quotes
Top Pick – Mutual of Omaha
Mutual of Omaha offers guaranteed acceptance whole life insurance for people age 45 to 85. Choose $2,000 up to $25,000 of coverage. Rates start as low as $8.84 per month. There's no medical exam and no health questions. You cannot be turned down. You can get a quote and apply online now. START HERE to get a FREE Quote.
Your life insurance policy comes with a 30 day Risk-Free, Money-Back Guarantee
Can I Buy Final Expense Insurance for My Parents?
Life Insurance for Seniors Age 50 to 85
Disclosure: Compensated Affiliate