Guaranteed Senior Life Insurance
How to Get Guaranteed Senior Life Insurance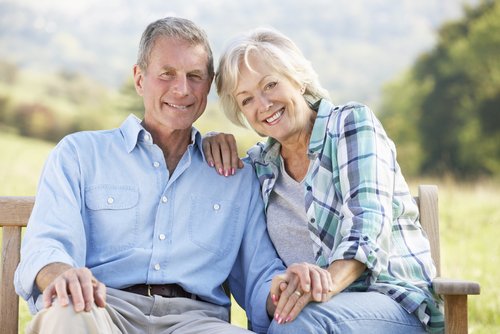 Guaranteed issue life insurance plans for seniors can help pay for costly final expenses. 
Mutual of Omaha Guaranteed Life Plans provide valuable whole life insurance to help cover final expenses, such as medical bills, burial and funeral costs and unpaid debt.

Guaranteed Life Insurance Benefits
Your Acceptance is Guaranteed
If you are between the ages of 45 and 85, you are guaranteed acceptance regardless of your health history.

There' s no medical exams to complete and no health questions to answer.
Applying for Guaranteed Life Insurance is Simple
Your Guaranteed Issue Policy Builds Cash Value
Cash value is money that Mutual of Omaha sets aside for your future.

The longer you own your life insurance policy, the more cash value your policy accumulates.

You may take a loan from your cash value, if needed.
Learn More About Guaranteed Life Insurance
Are You a Senior Citizen in Need of Life Insurance with Guaranteed Approval?
If so, you've come to the right place.
Did you know seniors can now purchase their life insurance with guaranteed approval? 
That's right. 
But What is Guaranteed Life Insurance? 
It means you cannot be denied coverage due to any health problem.  
As long as you meet the age requirements, and live in a state where the insurance company is licensed to do business and offers the plan, you can get insured. 
It's quick and easy, there's no hassles, no delays. There's no physical exam needed and you won't have to answer any questions about your health.  
How does that sound? Pretty good, right? 
So, how much does your guaranteed issue plan cost? It just takes a minute to find out.
What are the Benefits of Guaranteed Coverage?
Guaranteed Approval for Ages 45-85 (50-75 in NY)

Up to $25,000 of Insurance

No Medical Exam

No Health Questions Asked

No Delays

No Need to Meet with an Agent

30 Day Money-Back Guarantee
Guaranteed Life Insurance FAQs
What Kind of Coverage is Guaranteed Life Insurance?
It's a whole life insurance policy for adults between 45 and 85 years old. That means, as long as you pay your premiums on time, you will have your life insurance coverage for your entire lifetime.
What are the Age Requirements to Get Insured? 
Coverage is guaranteed for people ages 45 to 85.
How Much Life Insurance with Guaranteed Approval Can I Get? 
It depends on the plan and insurer, but some policies offer from $2,000 up to $25,000 of insurance.
However, if you need more insurance, you may be able to purchase guaranteed life insurance from more than one company.
Will My Premiums Ever Increase? 
No, with Mutual of Omaha Guaranteed Issue Life Insurance, the amount you pay when your coverage begins is the same amount you'll pay throughout the duration of your policy.  
The only time your premiums may change is if you decide to increase coverage, or you change the frequency of your premium payments.
What Insurance Carriers Offer Guaranteed Policies?
There are several highly-rated insurers now offering guaranteed acceptance plans including:
Mutual of Omaha – A+

Gerber Life – Rated A

Met Life – Rated A+
Can I Get a Policy for My Spouse? 
Yes, you can purchase coverage for yourself, your spouse (or partner), or if you want, you can get plans for both you and your spouse (or partner).
Money Back Guarantee
In case you change your mind or you aren't happy with the life insurance after you purchase your plan, you have up to 30 days to return the policy for a 100% full refund of all the premiums you paid. So, there is no risk to you.
Life Insurance Quotes
Top Pick – Mutual of Omaha
Mutual of Omaha offers guaranteed acceptance whole life insurance for people age 45 to 85. Choose $2,000 up to $25,000 of coverage. Rates start as low as $8.84 per month. There's no medical exam and no health questions. You cannot be turned down. You can get a quote and apply online now. START HERE to get a FREE Quote.
Your life insurance policy comes with a 30 day Risk-Free, Money-Back Guarantee
Guaranteed Issue Permanent Life Insurance
Guaranteed Senior Life Insurance
Disclosure: Compensated Affiliate