Haven Life Insurance
Review of Haven Life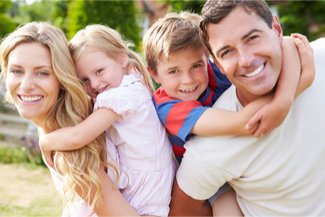 Selecting the right life insurance company can be difficult with so many options to choose from in the U.S.
Today there are hundreds of insurance carriers offering term life insurance protection.
We are reviewing Haven Life to assist you in deciding of Haven Life is the right insurance company for you and your family.
Why Choose Haven Life? There are a few very good reasons to consider Haven.
They offer you competitive rates and perhaps the fastest application process available online.



What You Need to Know About Haven Life:



Online Application Process is Quick and Easy

No Health Examination Required for Healthy Individuals

Your Coverage Starts Today If Approved
And, with the benefits listed above, Haven Life still offers very competitive pricing.
They are one of the most affordable life insurance carriers today that offer term life coverage, with or without an exam needed.

Why Choose Haven Life?

Financial Stability and Strength, Convenience and Ease

You can get insured today if you qualify for a policy.
The application process is simple. You just request your free quote, apply for your policy online (Safe & Secure) and you find out in as little as 5 minutes if you are approved for coverage.
Once approved, you select and payment option, make your first month's payment, and begin your life insurance policy IMMEDIATELY.
Compare instant coverage to the 4 to 6 week process required by most other insurance carriers. 
Haven Life is most concerned with customer satisfaction, making the buying process as easy as possible.
Haven Life is wholly owned by MassMutual, an insurer established in 1851.
MassMutual has maintained a very strong record of financial stability and strength over the years.
MassMutual is rated A++ (Superior) by A.M. Best Company for financial strength. AM Best is one of the leading independent financial rating agencies for the life insurance industry.
A high financial strength rating means the insurer is financially stable and secure, and able to meet their financial obligations, including paying claims on the life insurance policies issued by their company.
How Does Haven Life Stand Out for Life Insurance?

Basically, it comes down to pricing and ease of purchase to get insured.
Many life insurers require the same, bothersome, lengthy application and underwriting process which can take up to 4-6 weeks for the applicant to receive their life insurance policy. 
The process includes an insurance agent coming over to your home and making you sit through a high-pressure sales pitch, filling out a lengthy application, taking a physical examination, and waiting 4 to 6 weeks until you find out if you are approved for coverage, and actually receiving your life insurance policy.
Haven Life is Different.
They offer a completely online application process, making it quick and easy for people of all ages to get insured for affordable life insurance.
In addition to their fast, online application process, Haven offers term life insurance policies with death benefits up to $1,000,000. 
With Haven Life's InstantTerm, they use a proprietary underwriting system to weigh the risk of insuring each applicant for life insurance coverage, and place them in the best rate class for their specific evaluated risk based on that individual's personal risk factors.
Instant insurance is available for most healthy people who meet a short list of qualifications to be approved for coverage.
Application Process

Haven's underwriting process looks at your past health and life insurance applications, medical information, prescription drug use, and driving records.
InstantTerm then reviews this information to place you in a rate class which determines the price of the life insurance policy you qualify to purchase. 
Always answer all questions truthfully on the application for coverage.
Your overall health is perhaps one of the most important factors in determining your approval. 
Your answers to the health questions will be used to determine your rate class, and how much you pay for your coverage.
Three Options to Choose from for Your Health Class Include:

Average Health – You're not in bad health but you may have high cholesterol or high blood pressure, or a history of other medical conditions. Weight may also be an issue.
Good Health – You're in above average health, but you may have slightly high cholesterol or blood pressure, or have a brief history of other medical issues.
Excellent Health – You have no medical conditions. You have normal blood pressure, normal cholesterol levels, and normal Body Mass Index.
Fill out the Haven Life Application and you'll receive an immediate pricing decision. 
Your life insurance coverage will start immediately after your pricing decision (for most applicants) without the need for a physical examination, which is required by most other life insurance carriers. 
A small percentage of those applicants with health issues will be required to take a medical exam and submit it for review to determine if they qualify for a policy.
Haven Life provides you with a simple, streamlined application process to help you get the life insurance you need without the long delays or hassles of the traditional life insurance buying experience.
Applicants age 60-64 are eligible to apply for up to $1 million in coverage; subject to underwriting approval.  
Some qualified applicants (U.S. citizens up to the age of 59) will be able to finalize coverage without the need for a medical exam. The majority of applicants are still required to take a medical exam. 
Keep in mind: Issuance of the policy or payment of benefits may depend upon the answers given in the application and the truthfulness thereof.
Free Look Period

With Haven Life, you have 10 days to review your policy after approval and return it for a full refund of all premiums paid. So, there's no risk to you.
The Main Benefits of Haven Life:

Quick and Easy Application Process

Immediate Online Decision

Excellent Reputation

Great Customer Service

No Hassles or Delays

Up to $1,000,000 of Life Insurance Quote Today for Qualified Applicants
Drawbacks:

Limited Coverage Choice – Term Life Only

Limited Health Class Approvals – People with Below Average Health may be Declined.
Term Life Insurance

Haven only offers term life insurance policies. 
Term life is temporary life insurance for a specific number of years. 
With Haven's Term Life you can select coverage for a term (duration) of 10, 15, 20, or 30 years.
The longer your term, the higher your annual cost of coverage.
You may choose from $100,000 to $1,000,000 of life insurance protection. 
Keep in mind, Haven's term life plan is for healthy individuals between the ages of 18 to 65.
You may apply for coverage for yourself and your spouse or partner, too.
Who Should Choose Haven?

Everyone who is looking for term life coverage may find Haven Life a good option.

However, the term insurance plans offered may be best suited for:
People between 18 to 65 years of age.

Need life insurance for yourself and/or your spouse or partner.

Want a Do-It-Yourself way of purchasing your policy.

Not active military member.

Need up to $1,000,000 of term life insurance coverage.

Want Instant Coverage with No Delays

Don't Like Doctor Exams or Blood Tests
Although there are hundreds of insurance companies to choose from Haven Life stands out by offering you fast and affordable term life protection for your family.
With Haven Life you can apply online and get almost immediate approval if you are healthy and qualify for coverage.
If you are in average or above average health, this may be a good option for you.
Company Name:     Haven Life – Wholly Owned Subsidiary of MassMutual
Company Rating:     A.M. Best A++ (Superior)
Headquarters:         1295 State St. 
                              Springfield, MA  01111
Policy Type:             Term Life Insurance
Coverage Amounts:   $100,000 up to $1,000,000
Policy Term Available: 10, 15, 20 or 30 years
Haven Life Insurance Review | Life Insurance Cost Calculator
Disclosure: Compensated Affiliate