How Can I Buy Mortgage Life Insurance?
Learn About Buying Life Insurance to Protect Your Mortgage
Are You Looking to Buy Mortgage Life Insurance to Protect Your Home and Family?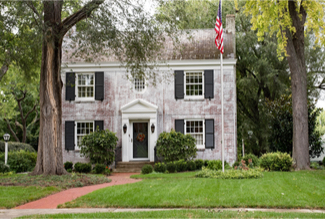 If so, it's easy than you think to get the protection you need to make sure your family has the money to pay off your mortgage loan should you pass away before the loan is fully repaid. 
Life Insurance to protect your mortgage is one of the most common reasons people purchase life insurance plans today. 
They do so to make sure their family can remain in the home they shared with them and created so many wonderful memories, should the unthinkable happen, and they die before the mortgage loan is paid off.
The most popular type of mortgage life insurance plan is Level Term life insurance.
With Level Term plans you:
Select an Amount of Insurance that Matches your Home Mortgage Loan
Select a Term of Coverage that Matches the Duration of your Mortgage.
For Example:
If you have a $350,000 30-year mortgage loan, you would buy $350,000 of level term life insurance coverage with a term of 30 years. 
Level term means you pay the same amount each year for your insurance. The premiums are level, and the amount of life insurance protection remains level throughout the entire duration of your policy.
How to Buy Mortgage Protection Life Insurance
It's easy to purchase a mortgage term life insurance plan online. You can request a free premium quote to compare the lowest prices available for term life coverage.
Then, select the plan that best meets your needs – offering you the best price for the length of time you need your insurance policy to last.
Make sure you select a life insurance carrier that has an "A-" Excellent rating or better for financial strength. That way, you know the insurer is financially stable and able to pay their claims. Request a Free Quote.
Some life insurers even offer coverage you may purchase online and start your mortgage life insurance that very same day. These plans are called "Simplified Issue" term life policies. 
Simplified Issue means you can get insured without having to take a physical exam. And, if you qualify, you may start your policy the same day you apply online for your coverage. 
Although there is no exam required, you will have to answer some questions about your health.
Usually, in order to qualify for simplified issue, no exam mortgage term life insurance policies you will need to be between 20 to 60 years old and healthy. 
How Does Mortgage Life Insurance Coverage Work?
It's simple. You purchase the amount of insurance you need to pay off your mortgage loan based on the amount you currently owe.
You select the duration of insurance that matches the amount of time left on your mortgage loan. 
You select a beneficiary who will receive the death benefit proceeds from your insurance policy upon your death. The beneficiary is usually a spouse, partner, or adult child, who will use the proceeds from the policy to pay off the outstanding balance owed on the mortgage.
The main benefits of mortgage life insurance are you receive peace of mind knowing your family will not have to leave their home should you die unexpectedly, and your family gets the financial security of having a home, even if you are no longer there to provide for them.
Mortgage Life Insurance Quotes 
Top Pick – JRC Insurance Group
JRC Insurance Group helps you shop, compare and save on life insurance. Regardless of your age or health background, we'll shop our 40+ insurance companies and find you affordable life insurance you need to protect your family and fit your budget. Compare the best life insurance rates for savings up to 73%. Get Your FREE Quote.
How to Buy Mortgage Insurance with No Physical Exam
Term Life Insurance for Mortgage Protection
How Can I Buy Mortgage Life Insurance
Disclosure: Compensated Affiliate