How Does Guaranteed Life Insurance Work?
Guaranteed Issue Life Insurance Explained

Life insurance is one of the most important purchases you will ever make to provide financial security for your family's future.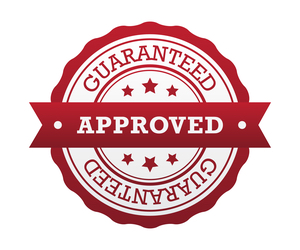 There are many reasons to buy a life insurance policy, but one of the most popular is to provide money to pay for your final expenses, including the cost of your funeral and burial. Today, when factoring in a burial plot, casket, flowers, headstone and the funeral service, the overall cost can exceed $10,000.
Typically, these costs can be covered by life insurance. The funds from a life insurance policy can keep a surviving spouse or other loved ones from having to dip into their savings in order to pay funeral expenses. 
However, many senior citizens who are aware of these rising final expenses costs and want to purchase life insurance to cover them, are unable to qualify for coverage due to their poor health or advanced age.
There is good news, though. With guaranteed approval life insurance plans, even someone who was previously turned down for life insurance coverage can be accepted for coverage. 
This type of insurance can allow a person to obtain the financial protection that they need to cover the cost of their final expenses, as well as other end of life expenses.
Today, seniors with adverse health conditions and smokers who may not otherwise qualify for other types of life insurance, can obtain the financial protection they need and are no longer considered "Uninsurable". 
No matter if you need insurance for yourself or you're buying life insurance for your spouse or parents, there is coverage available. Request a free quote.
How Guaranteed Life Insurance Works
A guaranteed issue policy can be issued to an individual – regardless of the condition of their health. This type of coverage can provide peace of mind to those who have been denied for coverage by other insurance companies.
As its name implies, an applicant is guaranteed to be approved for coverage.
There are no medical examinations performed as a part of the underwriting process, nor are there any blood or urine tests. Also, no medical history is required from the applicant's physician to be reviewed by the insurance company's underwriters.
With a guaranteed policy, the applicant simply applies for the coverage, and they are approved almost immediately. Because of this, many policies are issued the same day, rather than the weeks or months it takes for traditional life insurance plans to be issued.
Guaranteed life insurance is usually issued as a whole life insurance policy. 
In return for a regular premium payment, a beneficiary (or beneficiaries) will receive a set amount of death benefit payment if the insured dies while the policy is "In Force".
With a permanent life insurance policy, the insured will be purchasing both death benefit protection, as well as cash value which builds up over time inside the policy. 
You will be able to build up tax-deferred savings in your plan – especially if you have the policy for a number of years. This cash can be withdrawn or borrowed at any time for any need that the policy holder sees fit. 
However, any unpaid balance of cash (loan) will be deducted against the death benefit upon the insured's death.
Compared to Traditional Life Insurance Policies
Due to the fact that a guaranteed issue policy will generally cover an insured who old or has serious health issues, insurance carriers will be taking on more of a risk with these particular insureds, compared to the average insured.
Therefore, the amount of death benefit that is offered on these guaranteed policies is usually lower than offered on traditional life insurance plans. In many cases, the death benefit will be between $5,000 and $25,000 on a guaranteed approval policy. 
However, you may purchase a policy from more than one insurer.
Also, there is a waiting period before the death benefit is paid out to the policy beneficiary.
For example, should the insured pass away within the first two years that the policy is in force, the beneficiary (or beneficiaries) may only receive back a refund of the premium (plus interest) instead of the full death benefit amount for the policy.
This is called Graded Benefits which apply to almost all guaranteed issue life insurance policies.
It basically means, if the insured dies within 2 years of the start of the guaranteed policy, the proceeds paid out are limited to the premiums paid in for the coverage, plus interest on those premiums.
However, if the insured dies more than 2 years after the coverage begins, 100% of the death benefit is paid out to the beneficiary of the policy. The graded benefit period may vary, usually from 2-3 years, depending on the insurer.
The graded death benefit is how life insurers can accept anyone for life insurance, even if they have serious health problems.
Applying for Guaranteed Approval Coverage
In applying for guaranteed coverage, there are usually a few basic questions that are asked of the applicant. These include questions about the following:
Age
Gender
Height and Weight
Tobacco Use
Unlike traditionally underwritten life insurance policies, there is no doctor examination required with guaranteed issue coverage.
Therefore, no blood and urine sample will be necessary for review.
Because of this, applicants are usually approved for this type of coverage very quickly. 
Due to no medical examination and ease of qualification, though, the premium that is charged for guaranteed plans will be higher than for traditionally underwritten policies. This is due to the increased risk that the life insurer is taking on with the insured.
Because there are so few factors that go into calculating your insurance premiums, there is not much that you can do to lower your cost of coverage aside from comparing quotes, but you can quit smoking, and choose an annual premium payment option, instead of monthly premium payments, to help you save some money on your policy.
Keep in mind, smokers pay around twice as much for life insurance versus what a non-smoker is going to pay for the same amount of insurance protection. 
When to Buy Guaranteed Issue Life Insurance Coverage
Having a life insurance policy to cover the cost of final expenses, as well as any other debts that you may have, can be the best gift you can give to your loved ones. Ensuring that your spouse and family don't struggle financially can offer peace of mind to all – and guaranteed acceptance life insurance can provide that.
You never know what's going to happen tomorrow, which means that you shouldn't wait any longer to get the life insurance protection that your family deserves.
If you've been declined life insurance past because of your health or any pre-existing conditions, don't assume that you can't get life insurance.
There are several options that you can choose from, and guaranteed issue plans are a great option for life insurance protection.
Regardless of your health or any complications that you have, or had in the past, you shouldn't wait any longer to get a life insurance plan to protect your family. 
How Does It Work?
You just answer a few basic questions – Your age, gender, tobacco use, and the amount of life insurance protection you need, and you get your free life insurance quote.
How Much Guaranteed Life Insurance Can I Buy? 
Usually, life insurance policies with guaranteed approval offer up to $20,000 of coverage. But, the maximum amount of coverage available through any one insurer may vary from $20,000 to $25,000.
Even if you are over age 75, have a pre-existing illness, or you have already been turned down by other insurance carriers, you are guaranteed acceptance, if you meet the age requirements.
What are the Age Limitations for Guaranteed Approval?
With guaranteed approved life insurance people age 45 to 85 are guaranteed approval to buy a policy. However, the age limitations may vary by insurer from 45-75, 40-80, or 45-85.
Can I Own More Than One Policy?
Yes. You may purchase a guaranteed issue policy from more than one insurance company.
Can I Buy a Policy on My Spouse?
Yes. You have an Insurable Interest in your spouse, which is required in order to buy a life insurance policy on someone else. You can purchase a policy on yourself, and your spouse.
How Much Does It Cost?
The premium you are charged for guaranteed coverage will vary by insurer based on the amount of insurance, your age, gender, tobacco use and state of residence.
Here's how to request a free quote.
Can I Get Insured If I Have Been Turned Down by Other Insurance Companies?
Yes. Even if you have been denied coverage from other insurers, you may still purchase life insurance with guaranteed approval.
What If I Change My Mind After Buying a Guaranteed Policy?
Money Back Guarantee – Free look period, also known as, money back guarantee, is required by each state and the length of the free look period may vary by state.
Some states have a free look period of 15, 20, or 30 days. However, Mutual of Omaha offers guaranteed issue life insurance with a 30-day Free Look Period.
The Pros of Guaranteed Life Insurance Policies
You can get Insured if:
Pre-Existing Health Condition – Even if you have COPD, cancer, emphysema or some other chronic health ailment you can get insured.
Over Age 70 – Coverage is available for people ages 45 to 85 (50-75 in NY).
Declined for Coverage – Even if you have been denied insurance from other insurers, you can still get coverage.
Cons of No Questions Life Insurance Policies 
Limited to $25,000 Coverage – The maximum amount of life insurance protection available is $25,000; however, you may be able to purchase coverage from more than one insurer.
Graded Death Benefits – The death benefit is limited the first 2 years you are insured. After two years, you have full coverage.
Guaranteed Issue Life Insurance Quotes
Top Pick – Mutual of Omaha
Mutual of Omaha offers guaranteed acceptance whole life insurance for people age 45 to 85. Choose $2,000 up to $25,000 of coverage. Rates start as low as $8.84 per month. There's no medical exam and no health questions. You cannot be turned down. You can get a quote and apply online now. START Here to get a FREE Quote.
Your life insurance policy comes with a 30 day Risk-Free, Money-Back Guarantee
Life Insurance No Medical Exam or Questions
How Does Guaranteed Life Insurance Work?
Best Guaranteed Life Insurance Companies
Disclosure: Compensated Affiliate