How Much Burial Insurance Do I Need?
Burial Insurance – Choosing the Right Amount


Have You Been Considering the Purchase of Life Insurance to Cover the Cost of Your Burial, Funeral and Related Expenses? 
If so, you may be wondering how much burial life insurance you need.
To start, you'll want to consider the following: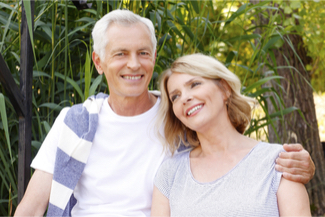 Savings to Cover Burial Cost – Your family can use the money you leave behind to help pay for your burial.
Social Security Burial Insurance – Social Security provides a lump sum death benefit of $255.
Average Cost of Burial – The average cost of a funeral and burial is around $8,500.
Amount of Insurance Available – Some insurers offer from $2,500 up to $25,000 of coverage.
Many people planning for their future final expenses wonder How much burial insurance do I need? 
When planning for final expenses, it's important to remember that funeral and burial costs are on the rise. 
Over the last 25 years, these costs have consistently increased. If you are over 50 and looking for insurance, it may seem like a daunting task. 
How Much Burial Insurance Will You Need? 
The answer varies and can depend on your health and other personal factors. 
Today, the average funeral costs can be around $8,500, but there are a number of factors you need to explore before deciding how much final expense insurance is right for you. 
The following are some questions you should consider:
Will you opt for a traditional burial or a cremation? Burials are typically much more expensive.
Do you belong to a church that will host the service or will you need to pay for a funeral home? If you have a church that will host the service, it can greatly reduce the cost.
Flowers are an expensive part of any funeral and can really add up. Averaging between $500 to $1,500, the cost of flowers is determined by how many arrangements you want and how elaborate they are.
Do you have a prepaid funeral plot or will a plot need to be purchased? Depending on the location, a funeral plot can cost up to $7,000.
Other costs that should be calculated into the equation are: legal costs, transportation of the remains, preparation such as embalming, a limousine or hearse, a casket, payment for staff at the graveside, transportation of family and friends, and any money you want to leave your loved ones. 
While these are examples of costs involved, the list is not all encompassing and other fees may be incurred.
According to the NFDA, the average funeral cost today is $8,543.
Additional fees for the cemetery, monument, flowers, and obituaries can increase the average cost to $10,000.
If you consider the average cost of a funeral over the past 40 years and using an average of 5% inflation per year, by 2030 the cost would increase to $18,276.
The Social Security Death Benefit only provides a lump sum benefit of $255 to those who qualify.
It's important to remember that everyone's situation is unique.
To find out the right amount of burial insurance for you, request your free burial insurance quote today.
How Much Does a Funeral and Burial Cost?
The average funeral costs around $8,543 today. That is up significantly from about $6,000 from the turn of the 21st century. 
There are many contributing factors as to why funeral costs have risen, but the essential components of the funeral remain the same.
Casket

Embalming

Flowers

Vault

Hearse

Basic Services

Grave Marker

Clothes or Shroud

Burial Plot
There may be other expenses associated with your funeral depending on the funeral home that you choose and the type of burial casket, grave marker, and services you want provided. 
For example, a chapel service can run you a considerable amount, especially if the service is conducted at a facility separate from the funeral home.
Lump Sum Social Security Death Benefit
A spouse (who is living in the same household) can receive a one-time lump sum benefit of $255. If there is no spouse, a dependent child generally age 18 or under is then eligible for a one-time lump sum death benefit.
The lump sum death benefit is payable as long as the deceased worker was considered to be currently insured, which means they had at least 6 quarters of earnings covered by Social Security withholding during the full 13-quarter period prior to their death.
Below are general guidelines on who should file an application for this social security lump-sum benefit:
If the Social Security death benefit is being paid to a widow or widower who is receiving a spousal benefit, then no application need be filed.
If the Social Security death benefit is being paid to an eligible dependent child, then an application must be filed within two years of the insured worker's death.
It is always best to call Social Security to report a death immediately and to find out what paperwork they may need. 
The Social Security website provides a list of information that you will need to complete the death benefit application.
You'll want to read through this list and gather the needed information before you apply for the benefit.
 Burial Insurance Quotes
Top Pick – Mutual of Omaha
Mutual of Omaha offers guaranteed acceptance whole life insurance for people age 45 to 85. Choose $2,000 up to $25,000 of coverage. Rates start as low as $8.84 per month. There's no medical exam and no health questions. You cannot be turned down. You can get a quote and apply online now. START HERE to get a FREE Quote.
Your life insurance policy comes with a 30 day Risk-Free, Money-Back Guarantee
How Much Does It Cost for Burial Insurance?
How Much Burial Insurance Do I Need?
Guaranteed Issue Burial Insurance
Disclosure: Compensated Affiliate