How Much Does It Cost for Burial Insurance?
Are You Shopping for an Affordable Life Insurance Policy to Cover the Cost of Your Burial Expenses?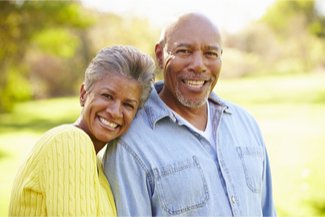 If so, you may want to learn how the price of your burial life insurance is determined, and what factors have an impact on your cost of coverage.
First, your age and gender affect your rate for burial insurance.
In addition, the amount of insurance you need will play a part in determining your price for a policy.
To find out how much burial insurance will cost, you can request a free, no obligation quote. 

Get a Free Quote for Burial Insurance
Burial Insurance Explained
Life insurance to help pay for one's burial costs is an important part of your planning for the inevitable. 
By choosing to purchase a burial plan you can rest assured knowing that your loved ones will not endure any unnecessary financial stress upon your passing, while they are mourning your loss.
The proceeds from your insurance policy can be used by your beneficiary to pay for all related expenses on your burial, including but not limited to a burial plot, headstone, funeral, memorial service, hearse, flowers, embalming, etc.
According to a recent survey on behalf of the National Funeral Directors Association, the average cost of a funeral and burial exceeds $8,000.
National Average Final Expense Costs
Funeral and Burial Cost Estimates
Professional Services, Embalming, Visitation, etc. – $4,265

Metal casket - $2,295

Burial Vault - $1,195
Cemetery Cost Estimates
Total Estimated Funeral/Burial and Cemetery Cost - $10,800
Benefits of a Burial Life Insurance Plan
Available for Ages 45 to 85 years old

Amount of Coverage varies from $2,000 to $25,000

Guaranteed Cash Value

No Medical Exam or Medical Records Required

Premium Never Increases

Death Benefit Never Decreases

Whole Life Insurance Protection

The Policy Will Never Expire
Sample Burial Insurance Rates
Estimates of burial coverage pricing by age and amount of insurance:
Age                  $5,000             $10,000           
50                    $19.92             $38.83
55                    $24.79             $48.58
60                    $30.17             $59.33
65                    $36.13             $71.25
70                    $48.54             $96.08
75                    $63.75             $126.50
80                    $85.25             $169.50
In most instances, Mutual of Omaha offers the lowest rates on guaranteed issue burial life insurance plans. The only other insurer that comes close is Gerber Life.
Burial Insurance Pricing Factors
Age

Gender

Health

Amount of Insurance

State of Residence
Rates on burial policies vary by insurance carrier.
Burial Insurance Carriers
Some of the leading providers of life insurance for burial expenses include: 
Foresters

Transamerica

Fidelity Life

AIG
How Much Burial Coverage Can I Buy?
The amount of insurance coverage available may vary by insurance company, too. For example, some insurers may offer from $2,500 up to $20,000 of insurance, while others may offer from $3,000 up to $25,000 of coverage.
Keep, in mind, you may be able to purchase coverage from more than one insurer.
What if I Have Health Problems?
If you have pre-existing health issues, or you have been turned down for a policy by one or more insurers previously, you may still be able to get insured for burial coverage.
Guaranteed Issue Burial Policies
There are life insurance plans available with Guaranteed Approval.
These plans provide guaranteed acceptance for anyone who meets the required age for approval.
For example, Mutual of Omaha offers up to $25,000 of guaranteed issue burial life insurance for people ages 45 to 85 (50-75 in NY).
That means, anyone age 45 to 85 cannot be turned down due to any health problem. 
And, with guaranteed issue burial plans there is no physical exam required, and there are no health questions asked.
Even people who have HIV, cancer, are on oxygen or dialysis, may purchase a policy.
Burial Insurance Quotes
Top Pick – Mutual of Omaha
Mutual of Omaha offers guaranteed acceptance whole life insurance for people age 45 to 85. Choose $2,000 up to $25,000 of coverage. Rates start as low as $8.84 per month. There's no medical exam and no health questions. You cannot be turned down. You can get a quote and apply online now. START HERE to get a FREE Quote.
Your life insurance policy comes with a 30 day Risk-Free, Money-Back Guarantee
Highly Recommended – Gerber Life
Gerber Life offersguaranteed acceptance whole life insurance for peopleage 50 to 80. Choose from $3,000 up to $25,000 of coverage. There's no medical exam and no health questions asked.You cannot be turned down. START HERE to get a FREE Quote.
How Much Does It Cost for Burial Insurance?
Disclosure: Compensated Affiliate