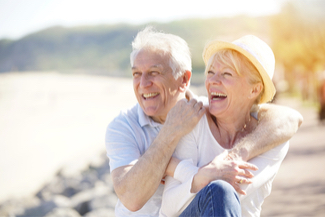 If you have ever wondered 'How to Get Funeral Insurance?' you are not alone. Many people, from ages of 45 to 85, consider this coverage to help their families deal with the financial burden of their final expenses.
Obtaining funeral insurance can provide peace of mind by ensuring your family doesn't have to bear these costs, allowing for a stress-free mourning period.
Funeral Insurance Explained
Firstly, it is vital to understand what precisely Funeral Insurance is. In its simplest form, it is a policy designed to cover the costs associated with your end-of-life expenses. These may include the burial plot, casket for the burial, headstone, hearse for the memorial service, and of course, the funeral service itself.

Funeral insurance operates much like a life insurance policy. You pay a monthly or annual premium in return for a guaranteed payout upon your death. The payout can vary according to the policy type, but it's typically between $5,000 and $25,000.
Start Your Free Quote for Funeral Insurance
Funeral and Related Final Expenses in USA
Here are some Sample Costs for Funeral and Related Expenses:
Metal Casket - $3,500
Funeral Service Fee - $2,123
Transfer to Funeral Home - $368
Ceremony - $543
Viewing - $460
Vault - $1,395
Cremation Casket - $1,200
Embalming - $759
Cremation Fee - $350
Hearse - $350
Transportation - $208
Urn - $295
Cosmetic Preparations - $262
Utility Vehicle - $189
Pamphlets / Prayer Cards - $175
Headstone - $199 to $10,000
Burial Plot - $1,000 - $4,000
Flowers - $80 or more
What is the Average Cost of a Funeral in the USA?
It depends on whether you opt for a burial or cremation.
The average cost of a funeral and burial is $7,360, according to the latest data from the National Funeral Directors Association (NFDA). 
If you get a vault — required by many cemeteries — that number rises to $8,755. 
The average cost of a funeral and cremation is a little lower: $6,260.
Features and Benefits of Funeral Insurance

Many features and benefits make funeral insurance a wise choice. We can highlight the following:


Ease of approval: Given that most policies don't require a medical exam, it's easier to secure funeral insurance compared to other types of insurances.
Immediate payout: The benefit is often paid out immediately upon death, providing quick relief for your family's financial obligations.
Simple application: Applying for funeral insurance is typically straightforward and quick.
Fixed premium: Your payments remain the same throughout the policy's lifespan.
Affordable: Funeral insurance plans can be adjusted according to your budget.
How to Get Funeral Insurance Quotes

Now that you understand funeral insurance and its benefits let's explore 'How to Get Funeral Insurance?'. It begins with obtaining a funeral insurance quote.

To get a premium quote, you need to provide several details. These include your age, the policy amount you require, your health status, and potentially some lifestyle habits like smoking or drinking. Keep in mind that your age and amount of coverage needed can significantly affect the final cost you pay for a funeral policy.

The wonderful thing about the digital age is that you can buy funeral insurance online. There are several reliable insurance marketplaces online that can make this process straightforward.

Upon visiting an insurance marketplace, you'll be required to fill out details, similar to those needed for a premium quote. Once you submit the information, several policy options from multiple insurance companies will be presented to you.
Request a Funeral Insurance Quote
Applying for Funeral Expense Insurance Plans

It's crucial to carefully compare different policies before making a decision. Look at the coverage amount, premiums, terms and conditions, and potential exclusions to make the best informed decision.

To apply for coverage, select the policy that best meets your needs and budget. You'll then proceed to the application process.

Some online insurance companies offer convenient applications that can be completed in minutes. You'll be required to provide more in-depth information during this stage. This often includes your personal contact details, a detailed health questionnaire, and your payment information.

Once your application is submitted, it'll be reviewed by the insurance company. In most cases, a medical exam isn't required, and approval is almost instant.

After your application has been approved, the insurance company will issue the policy, and you'll begin to make your premium payments. These can be made monthly or annually, based upon your preference or the terms set forth by the insurance company. Apply for a funeral insurance policy.

While the above steps outline a common route when seeking funeral insurance, there are alternatives.

One such alternative is to approach an insurance agent directly. This can be beneficial if you prefer a face-to-face process or desire personalized advice. They will guide you through the application and aid in comparing various options.

Another way you can ease the process of seeking funeral insurance is by seeking advice from a financial planning advisor. They can help you ensure that this purchase fits well within your overall financial plan and legacy.

Whether you choose to seek your funeral insurance online or through an agent, remember that this decision ultimately helps in easing the burden on your loved ones during a difficult time.

It's also important to note that depending upon your individual policy, your funeral insurance coverage can go beyond the cost of funeral or memorial service. This can include debts left behind, legal expenses or additional final costs. This means, the beneficiary of your policy may use the proceeds to pay for your funeral, as well as, pay off your existing debt, or use the remainder of the proceeds as they deem fit.


Summary of Insurance for Funeral Costs

Ultimately, the process of how to get funeral insurance is quite simple. By getting a quote, comparing policies, and applying for coverage, funeral insurance is within the reach of anyone considering their end-of-life expenses.

By planning ahead, you can ensure that those you leave behind aren't left with financial stress during their time of grief. They can focus on remembering you and laying you to rest without worrying about the financial implications.

When done right, funeral insurance is an act of love towards your family and a testament to your financial planning abilities. The presence of such plans eases the minds of both the policyholder and their loved ones.

To begin your journey into getting funeral insurance, don't hesitate to get your free funeral insurance quote today. This first step is the start of your path towards securing a future in which your loved ones are relieved from the stress of your final expenses.
Funeral Insurance Quotes
Top Pick – Mutual of Omaha
Mutual of Omaha offers guaranteed acceptance whole life insurance for people age 45 to 85. Choose $2,000 up to $25,000 of coverage. Rates start as low as $8.84 per month. There's no medical exam and no health questions. You cannot be turned down. You can get a quote and apply online now. Start Here to get a FREE Quote. 
Your life insurance policy comes with a 30 day Risk-Free, Money-Back Guarantee
Highly Recommended – Gerber Life
Gerber Life offers guaranteed issue life insurance for people ages 50 to 80. Choose $3,000 up to $25,000 of coverage. Rates start as low as $17.69 per month. There's no medical exam and no health questions. You cannot be turned down. Start Your FREE Quote.
Resources: