Leap Life Insurance
Get Fast, Free Life Insurance Quotes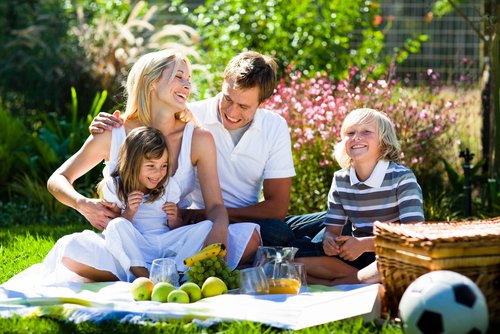 Help protect your family with a low cost term life insurance policy.
Term life insurance offers the lowest prices for up to 30 years of protection. 
You can choose life insurance for 10, 15, 20 or 30 years to meet your specific needs.
Through our partner Leap Life you can instantly compare the best prices on life insurance from the top insurers in America. Term life offers the cheapest life insurance available, regardless of your current health. 
It takes less than 60 seconds to request and receive your free quote comparisons for life insurance. By comparing the lowest rates instantly you may save up to 40% or more on your policy. Protect your loved ones with low cost life insurance today.
Why Choose Leap Life to Shop for Your Life Insurance Policy?
Leap Life is a life insurance technology firm that was founded in 2017 and headquartered in San Francisco, California. 
We are built by serial entrepreneurs with experience from eBay, AOL, and LinkedIn, and backed by RGA, #1 Life Reinsurer in the country & Founders Fund.
Leap Life solution simplifies and streamlines the process of finding the right life insurance, and you can be matched instantly with a policy that perfectly fits your health history and budget. 
We're the only company in the U.S. to offer end-to-end online applications with multiple carriers.
You have the opportunity to choose from the country's best life insurers, including AIG, Prudential, Pacific Life, Mutual of Omaha Life Insurance, SBLI, Transamerica Life Insurance Company, Assurity, and more.
Features of Leap Life Insurance
Save up to 40% or more on life insurance
No extra fees, no hassle, free 30-day returns.
No medical exams required for most applicants
Between $100,000 and $5,000,000 in coverage
Coverage Available for 10, 15, 20, or 30 year terms
Our agents are salaried, not commissioned
No Sales Pressure
Apply Completely Online
No one wants to think about their mortality, and putting life insurance shopping on the back burner is easy to do. However, not having life insurance can put your family's financial stability at risk.
According to LIMRA's Facts About Life consumer study, 35 percent of households would feel a financial pinch within a few weeks of the breadwinner dying.
Leap Life makes buying life insurance an easy, quick, and transparent process so you can protect your family.
Leap Life connects you with various insurance companies based on your needs and partners with many highly-regarded carriers such as Protective Life, American General, Mutual of Omaha, Pacific Life, Transamerica and more. 
All of these companies have Excellent or Superior financial strength ratings from AM Best for financial stability. 
Life insurance from a financially sound company is important because your insurance company needs to be in business to pay the benefits to the beneficiaries of your life insurance policy for years to come.
Advantages of Leap Life
Fast application process, possibly with instant approval
Coverage up to $5 million via well-known and reputable insurers
A+ rating with the BBB
Disadvantages of Leap Life
Application may include a brief health check vs. immediate approval
Leap Life Insurance Policies
Leap Life offers accidental death, universal life and term life insurance policies through top-rated life insurance partners. 
Premium quotes and applications for coverage are processed entirely online or over the phone, with plans available for people ages 18 to 85. 
Leap Life prides itself on being transparent with information, so you won't have to deal with unexpected fees or policy exclusions. 
You can obtain $100,000 to $5,000,000 in coverage for a 10, 15, 20, or 30-year term. 
All life insurance policies are renewable or convertible before or at the end of the term.
Additionally, you can modify or cancel your policy at any time without paying a penalty.
Leap Life Uses Artificial Intelligence
Artificial intelligence (AI) is a computerized gathering and analysis of data to make a decision. According to the National Association of Insurance Commissioners (NAIC), insurance companies areimplementing artificial intelligencethroughout the entire business, from underwriting to claims. 
Leap Life is also utilizing this technology to better serve customers by providing life insurance options meeting their specific needs. 
You don't have to sort through life insurance quotes for policies you don't qualify for, the artificial intelligence does that for you.
Leap Life's sophisticated artificial intelligence platform takes the information you provide and checks it against the underwriting guidelines of their partner life insurance carriers. 
The result is an online quote with the best deal Leap Life finds. 
Leap Life's system gives you appropriate policies at the right price without wasting your time considering options that ultimately will not work for you.
Leap Life Insurance Quotes
Leap Life's website is simple to navigate, and the quote tool is very straightforward to use. 
There is information on the site to help you determine your life insurance needs, learn about the different types of life insurance and how life insurance works in general. 
The average person completes a Leap Life insurance application within 10 minutes. 
To get a Leap Life insurance quote, click "Get Your Quote" on the website, then provide this information:
Date of birth
Gender
Height
Weight
Nicotine use
State of residence
Then you'll answer a few questions about your citizenship status, medical history, lifestyle, and background to receive a three-tiered quote from the best-matched carrier. 
The tiers are Easy, Essential, and Elite, and are based on the amount and duration of coverage. 
You can make changes to your quote parameters to see prices for different coverage amounts and terms, and you can click on "See More Options" for quotes from other insurance companies.
If you decide to go with Leap Life's initial quote, you can start the application right away, and you may be instantly approved. 
If you don't get immediate approval, you'll need a quick 10-minute wellness check, and you get to choose the time and place for this appointment.
Leap Life's Top-Rated Life Insurance Companies
Leap Life prides itself on only connecting customers with coverage from "A" rated AM Best life insurance companies. 
This gives you peace of mind that a financially stable organization that can pay out benefits for years to come manages your life insurance policy. 
Here is a sampling of the insurance carriers Leap Life connects with life insurance customers:
Protective Life Insurance has been in business since 1907 and takes pride in clear communications and streamlined procedures. Protective has some of the best rates for term life insurance in the industry.
Mutual of Omaha opened for business in 1909 and sells several types of insurance in addition to life insurance. Mutual of Omaha is known for a distinct code of ethics and following responsible business practices with a willingness to try innovative insurance products.
American General Life Insurance is part of AIG, one of the largest insurance companies in the world. In business since 1960, American General has a reputation for exceptional customer service.
Transamerica Life Insurance went into business in 1904 with the goal of making financial services available to all people regardless of income level. Transamerica offers multiple types of life insurance, including the rare key person life insurance for business partners. Transamerica manages over $29 billion in assets.
Assurity Life Insurance Company has been selling life, disability, and critical illness insurance since 1890. As a mutual insurance company, Assurity can focus on customer satisfaction instead of shareholder profits. Assurity has the distinction of being recognized as a certified B Corp.
Pacific Life has been around the longest of Leap Life's insurance partners, for 150 years. The company is a founding member of the retirement planning education organization, Alliance for Lifetime Income. Pacific Life was recently named one of Ethisphere's World's Most Ethical Companies.
Leap Life Insurance Questions and Answers
Can Leap Life Help Me Understand How Life Insurance Works?
Yes. Leap Life is committed to making the life insurance process as easy to understand as possible. The website features articles written in plain language under "Life Insurance 101." Leap Life representatives are also happy to answer any questions you have, over the phone or via email.
Can Leap Life Tell Me How Much Life Insurance I Should Purchase?
Leap Life offers an online needs calculator to help you figure out how much life insurance you really need to ensure your family can pay bills and have a secure future should you die. 
How Difficult Is It To Get A Leap Life Quote?
The Leap Life online quote process takes just a few minutes and doesn't require any personally-identifiable information so you won't be getting flooded with sales calls. You get your free price quote instantly. 
What If I'm Not Satisfied With My Leap Life Insurance Policy?
Leap Life allows you to return your policy within 30 days of the effective date for a refund of premiums paid. You can also change or cancel your plan at any time without any hassles.
What Makes Leap Life Standout In The Life Insurance Industry?
Leap Life offers flexible, high-quality service whether you buy a life insurance policy online or over the phone.
The advantage to using Leap Life is you will get the right life insurance coverage in as little time as possible.
Leap Life simplifies and streamlines the process of finding the right life insurance coverage to meet your needs.
You can apply for your policy in just minutes and get instant price quotes from several of the leading life insurance companies in America.
Leap Life offers a fast approval time and has an "A+" rating from the Better Business Bureau.
Besides providing life insurance, this insurance agency also offers an effective insurance needs estimation tool based on assets, current income, and life situation. This needs calculator can assist you in determining exactly how much insurance you need to protect your loved ones.
Another great thing about this insurance agency is that it allows your coverage to begin immediately.
Who Should Use Leap Life Insurance?
Leap Life is ideal for parents and families.
The company points out the fact that life insurance can help you accomplish at least one of the following:
Pay for funeral, burial and other related final expenses
Replace at least some of your income for a period of time
Cover the cost of your children's college education
Pay off your home mortgage loan or other debts 
How Leap Life Works
Application Process
Leap life allows you to apply for life insurance policies online. This saves you the stress that comes with dealing with high pressure sales agents.
This insurance agency employs state-of-the-art artificial intelligence technology to match you with the most appropriate policy and life insurer.
Leap Life uses your answers to determine your likelihood of getting approved for the policy you are looking for and at the most affordable prices from all the available insurers.
With the answers you provide, Leap Life will be able to match you to the best, simplest, and most cost-friendly policy without having to speak to a sales agent.
Who Qualifies for Leap Life Insurance Policies?
You need to be aged between 18 and 75 years to be able to apply for Leap Life insurance. Term policies usually come in increments of 10 to 30 years.
Nonetheless, because Leap Life can connect you to a variety of options, it is advisable to go through the quote process to see the options available.
Life Insurance Coverage Amount Available
Term life insurance death benefits normally range from $250,000 to $5,000,000. However, some carriers associated with Leap Life may fall out of this range. 
Leap Life points out that it selects the insurance providers with the most competitive rates and the best financial strength ratings, including industry leaders likePrudential, Pacific Life, Assurity, and Protective.
Conclusion
Life insurance is an integral part of your overall financial plan and is likely necessary to be confident of your family's financial future. It's best to have a plan in place should your loved ones lose your income. 
Leap Life helps you find the right life insurance from a high-quality carrier that's best for your circumstances without a time-consuming application process.
Leap Life is committed to streamlining the process of finding life insurance by leveraging technology. It brings a whole new experience to the world of life insurance.
It is geared to protect not only your life and that of your loved ones but also your time and money.
You can be matched instantly with a life insurance policy that perfectly fits your specific needs and budget.
You have the opportunity to choose from the country's best life insurers, including Fidelity Life, Mutual of Omaha Life Insurance, SBLI, Transamerica Life Insurance Company, Assurity, AIG, and more.
If you are looking for low-cost life insurance, you can't go wrong with Leap Life.
Life Insurance for Seniors Age 50 to 85
Efinancial Life Insurance Quotes
Life Insurance Cost Calculator
Disclosure: Compensated Affiliate