Life Insurance for Healthy 30 Year Old
Is There Affordable Life Insurance for a Healthy Individual Who Is 30 Years Old?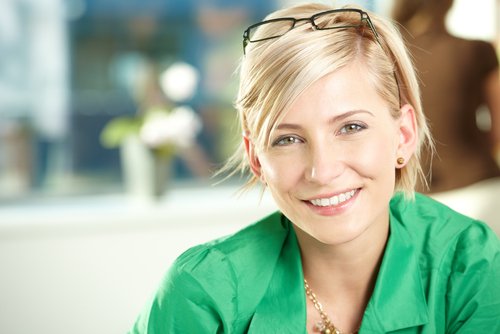 Yes, in fact, if you're healthy and 30, you should be able to qualify for very affordable life insurance protection. 
If you're a young adult shopping for life insurance you may be wondering what type of policy is right for you and how you can find the best price on your coverage.
Today it's quicker and easier than ever before to shop and save on your life insurance policy.
What is the Cheapest Life Insurance for a Healthy 30 Year Old?
The lowest priced type of life insurance is term insurance. Term life is temporary, offering you protection that will last for a specific number of years.
What is Term Life Insurance? 

With term life, you can choose a "term" (duration) of coverage that meets your specific needs. Usually you may choose a term lasting for a period of 10, 15, 20 or 30 years.
The longer your term for coverage, the higher your annual cost for your policy.
When you select a term, your premium is locked-in to remain the same each year for the duration of your policy term. 
So, if you buy a 20-year $250,000 term life policy for $350 a year, you would pay an annual premium of $350 each year to the insurance company. 
And, in return, if you were to pass away during that 20-year period, the person or persons you choose to be beneficiary of your life insurance would receive the death benefit of $250,000.
Tips for Saving Money on Your Life Insurance Policy
There are several ways you may be able to reduce the cost of your life insurance plan, including:
Compare Rates – Get price quotes from multiple life insurers, since rates vary by carrier.
Choose Term Insurance – Whole life costs 5-10 times more than term insurance.
Annual Premiums – Pay your premiums annually (Once per year) instead of monthly.
Choosing a Term – Choose a shorter term for coverage.
Amount of Insurance – Choose a lower amount of life insurance protection.
Quit Smoking – Smokers pay 2-3 times more for the same amount of life insurance coverage as non-smokers.
Lose Weight – If you are overweight or obese, you will pay a higher rate than someone who is of standard weight for a person your height.
Drive More Carefully – Speeding tickets and/or DUI's can greatly increase the cost of life insurance.
Buy Now – Rates increase with age, so lock-in a low rate for your policy now while you are young and healthy.
Get Healthy – Eat right and exercise on a regular basis to improve your blood pressure, cholesterol, etc.
Use a Needs Calculator – Make sure to use a life insurance need calculator to help you accurately determine how much coverage to purchase so you aren't paying for more life insurance than you really need.
What are Life Insurance Quotes and How Do They Work?
Quotes for life insurance are an estimate of how much your life insurance will cost you based on the information you provide the insurance company, including your age, gender, health, occupation, hobbies, driving record, height-to-weight ratio, lifestyle, tobacco use, etc.
You can compare pricing for monthly, quarterly, semi-annual or annual premiums. 
Monthly premiums may add up to a higher overall cost of coverage because there is an added service fee when the insurer has to handle processing of more payments compared to if you just make one annual premium payment for your policy. 
Common Reasons Young Adults May Buy Life Insurance
Getting Engaged
Getting Married
Starting a Family
Expecting Another Child
To Plan for the Future
To Pay Off Student Loans
To Replace Income for Spouse (and/or Child)
To Provide for Living Expenses for the Family
To Pay Off Balance on Outstanding Mortgage Loan
To Pay off Auto Loan
To Provide for Child's College Education
To Maintain Family's Lifestyle
Young Adults and Student Debt
According to a February 21, 2017, Forbes.com article, student debt loan topped $1.3 trillion with more than two-thirds of students graduating with debt. 
There are over 44 million borrowers in the US currently, with the average Class of 2016 student facing $37,172 in student loan debt.
That's a whole lot of debt, some of which you may carry.
But if you were to die before your debts were fully paid off, who would have to assume that burden?
Depending on the type of debt and its terms, if you have a cosigner, such as your parent or grandparent, it will likely be them, or possibly their estate, if they are no longer living. 
Think about that before you say you're young and single and couldn't possibly have a need for life insurance. You may need it just as much as someone raising a family.
What Factors Affect My Cost for Life Insurance? 
There are several factors the insurance company considers to determine how much to charge you for your policy. 
Basic pricing factors include your gender, age and health. In addition, the type of life insurance and amount of coverage will impact your cost of coverage.
Personal risk factors are also taken into account, including your lifestyle, tobacco use, hobbies, occupation, family health history, height-to-weight ratio, and driving record, among other things.
Important Questions to Ask Yourself When Choosing a Life Insurance Plan:
What do you want your life insurance to accomplish – what is your goal?
How long do you need your life insurance protection to last?
How much can you afford to spend on your coverage each month?
Buying life insurance while you are young can guarantee you have protection in the future, when you have an even greater need for protection.
The older you get the more expensive life insurance becomes.
However, if you buy life insurance now, you can lock-in a low rate based on your age and health today.
Look ahead to your future. You may not have many financial responsibilities right now, but if you do one day get married, start a family, own a home, you may wish you had planned ahead.
Most young adults over-estimate the price of life insurance by 2-3 times more than it actually costs.
Take a moment now to request your free life insurance price quotes to find out just how affordable your life insurance policy can be. 
It's free to compare prices, there's no obligation and no delay.
Term life insurance will cost you a lot less than a permanent life insurance policy.
So, you'll want to decide what you want your life insurance coverage to accomplish – what is the goal for buying a policy?
Once you understand your goal, then you'll want to consider the following:
How long do you need your insurance to last?
How much insurance do you need?
How much can you afford to pay for your insurance policy each month (or annually)?
How Life Insurance Works
Many thirty year olds are looking for their first life insurance policy and may not understand how life insurance works.
There are two basic types of life insurance: Term Life and Permanent (Whole) Life. 
Term life insurance is temporary protection for 30 years of less. It offers the cheapest rates which means you can get the largest amount of insurance protection for your money. 
You can choose a term (duration) of coverage to last for 10, 15, 20, 25 or 30 years. The shorter your policy term, the lower your annual cost of insurance. 
With term life, if you pass away during the term, the death benefit is paid out to the beneficiary you choose. If you are alive when your term life plan ends, there is no payout of a death benefit because you are alive. Your insurance expires.
Permanent life insurance, also known as whole life, is protection that lasts your entire lifetime. It does not expire, as long as you keep paying your premiums on time.
In addition, the whole life policy may build up some cash value inside your plan, from which you may be able to take a loan in the future – if needed. 
However, whole life costs up to 5 to 10 times more than the same amount of term life coverage.
Why Should a 30 year old Choose Term Insurance? 
You may wish to choose term insurance if you are on a budget, need the most insurance for your money, only need protection for a period of 30 years or less.
Why Should a 30 year old Choose Whole Life Insurance?
You may want to purchase a whole life plan if you want to spend a lot more money, and you feel you won't have enough money saved up later on in life to pay for your final expenses, including the cost of a funeral and burial which averages around $8,755.
NOTE: If you're 30 and healthy, you probably need coverage lasting for 30 years or less, so term insurance can provide you with the protection needed at a much more affordable cost, compared to permanent insurance.
Life Insurance Quotes 
Top Pick – JRC Insurance Group
JRC Insurance Group helps you shop, compare and save on life insurance. Regardless of your age or health background, we'll shop our 40+ insurance companies and find you affordable life insurance you need to protect your family and fit your budget. Compare the best life insurance rates for savings up to 73%. Get Your FREE Quote.
Low Cost Life Insurance for Young Adults
Life Insurance for Healthy 30 Year Old
Life Insurance Cost Calculator
Disclosure: Compensated Affiliate