Life Insurance for Marijuana Smokers
How to Get Life Insurance for Marijuana Smokers
Are You a Marijuana Smoker Looking for Life Insurance?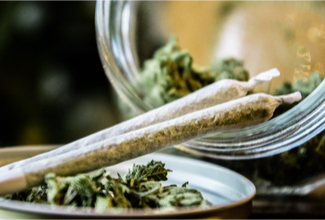 If so, you may find it more affordable than you expected.
In the past many people were unable to buy life insurance at all if they tested positive for marijuana in their system.
Since life insurance carriers do test your blood or urine for drug use, including marijuana, you can't get around the insurance company finding out about whether or not you smoke marijuana.

Many people smoke marijuana today, whether it's for medicinal purposes or recreational use, and life insurance companies have decided to measure the risk presented by smoking marijuana and offer coverage to people who meet their underwriting guidelines for approval.
Life insurance carriers develop their guidelines and set out limits as to how often you smoke and how much you smoke, as well as, whether you smoke marijuana for medicinal use or recreational use.

In fact, if you only occasionally smoke, you may be able to qualify for non-smoker life insurance rates from some insurance companies.
Lincoln National will allow smoking up to two times per week and rate you as a Standard non-smoker. If you smoke more than that, expect your premiums to be higher.
So, how do you find out which life insurance companies offer life insurance for marijuana smokers, and what carriers offer the most affordable rates?
What Insurance Companies offer Life Insurance for Marijuana Smokers?
Some of the leading life insurance carriers including Banner, Metlife, ING, Transamerica, Genworth and Prudential are a few of the companies that will insure marijuana smokers for life insurance. But, you will probably be rated Standard as a Smoker.
You can request free life insurance quote comparisons online. You just fill out a brief quote request form and you instantly receive the lowest quotes for life insurance from a network of more than 40 leading life insurance companies.
By requesting your free quotes online today you can compare rates from some of the top life insurance companies offering coverage for marijuana smokers including Banner Life, Protective, Transamerica and Prudential, among others.
Life Insurance Quotes
Top Pick – JRC Insurance Group
JRC Insurance Group helps you shop, compare and save on life insurance. Regardless of your age or health background, we'll shop our 40+ insurance companies and find you affordable life insurance you need to protect your family and fit your budget. Compare the best life insurance rates for savings up to 73%. Get Your FREE Quote
Highly Recommended – Globe Life Insurance
Get FREE Information On How $1* Can Buy Up To $100,000 Globe Life Insurance For Adults Or Children
No Medical Exam – Simple Application.
No Waiting Period. Buy Direct.
Rates As Low As $3.49 Per Month.
The Globe Life Family Of Companies Has Over 16.8 Million Policies In Force.
No Phone Required. No Credit Required.
The Globe Life Family Of Companies Has Nearly $220 Billion Of Coverage In Force.
Globe Life Is Rated A (Excellent) By A.M. Best Company As Of August 2022.
Life Insurance for Marijuana Smokers
FAQ's Smoker Term Life Insurance
Disclosure: Compensated Affiliate