Life Insurance for Old People
Are You in Search of Life Insurance for Old People?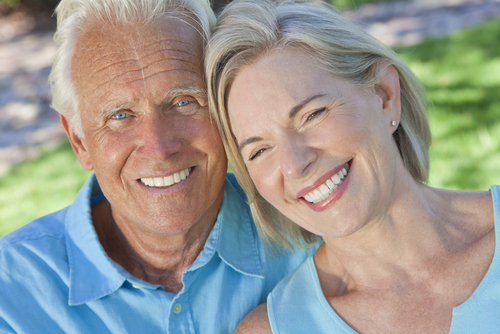 If so, you may be wondering where you can find the best life insurance plan, at the best price, to meet your needs, and fit your budget. 

Many older Americans with a need for life insurance are living on a fixed budget and would like to find the most affordable plan to fit their monthly budget.
Today, everyone is eligible for Life Insurance protection. Regardless of your health conditions, tobacco usage, age, or employment, there's a life insurance policy for you. 
Term life insurance for older Americans provides much needed protection in case the insured person passes away. This type of life insurance can provide flexible terms of coverage to meet your needs, and help provide your loved one with the money they need to pay for your burial expenses or provide additional money for your spouse, or other loves ones. 
When choosing term life insurance for older people be aware that your insurance coverage will last for a specific period of time, referred to as the "term" of your policy, which may be from 5 years up to 15 years, or longer.
Also, your term insurance does not build any cash value inside the policy.
You are paying only for life insurance protection.
Your life insurance coverage amount would be paid to your beneficiary if you were to pass away during the term of your policy.
Make sure to ask if your life insurance policy is renewable, meaning can you renew your coverage for another term, when the original term expires.
Also, ask if your insurance premiums will remain level (the same) each year of your policy, or increase. This is considered level term insurance, where the premiums and the coverage amount remain the same each year of your life insurance policy.
You can request free life insurance quotes for older people that will save you time and money.
You can compare the lowest prices from more than 40 of the top insurance companies, offering you affordable protection to fit within your budget. Request a free term life insurance quote.
Tips for Buying Term Life Insurance for Old People
Compare Multiple Quotes – Rates may vary by up to 50% or more between companies. Some insurers may charge you hundreds of dollars less per year for your life insurance.
Term Options – Choose the term you need coverage for – 5, 10, 15 or 20 years.
Financial Rating – Choose an Insurer rated "A-" Excellent, or better by A.M. Best Company for financial strength.
Payment Options – Compare quotes for payment options of monthly, quarterly, and annually. Paying once per year may save you money.
Free Look Period – Many life insurance companies provide a 10-30 day money-back guarantee. If you are not satisfied with your life insurance policy you may return it within this time period for a full refund of premiums paid. Make sure to check this out before buying your life insurance policy.
Top Pick – JRC Insurance Group
JRC Insurance Group helps you shop, compare and save on life insurance. Regardless of your age or health background, we'll shop our 40+ insurance companies and find you affordable life insurance you need to protect your family and fit your budget. Compare the best life insurance rates for savings up to 73%. Get Your FREE Quote
Is There Guaranteed Life Insurance for Old People?
Whether you have an illness, you're over age 80, or you have been turned down for coverage, you may still be able to get insured for life insurance.
But, how can you get covered? 
Life insurance with guaranteed approval may be the option for you to consider.
Guaranteed acceptance life insurance means you cannot be denied coverage based on your health or previously being declined for a policy.
With guaranteed approval, there is no health exam required and you won't have to answer any questions about your health.
You may choose up to $25,000 of coverage and you cannot be declined if you meet the age requirements for acceptance.
Top Pick – Mutual of Omaha
Mutual of Omaha offers guaranteed acceptance whole life insurance for people age 45 to 85. Choose $2,000 up to $25,000 of coverage. Rates start as low as $8.84 per month. There's no medical exam and no health questions. You cannot be turned down. You can get a quote and apply online now. START HERE to get a FREE Quote.
Your life insurance policy comes with a 30 day Risk-Free, Money-Back Guarantee
Life Insurance for Seniors over 70
Globe Life Insurance for Seniors
Disclosure: Compensated Affiliate