Life Insurance No Medical Exam Over 65
Are You Over Age 65 and Looking to Purchase a Life Insurance Policy without Having to Take any Medical Exams?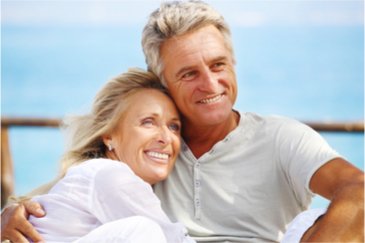 That's no problem. In fact, there are a couple options you may find helpful that we will review below. 
When it comes to buying life insurance in your sixties, many of us would prefer not to have to go through the headache, hassles and delays of taking a physical examination. 
And, now you don't have to worry about it. Do you actually want to visit the doctor if you don't have to? And, why bother with a blood and urine test?
Today, you can get the life insurance coverage you need, without the bother.
In fact, even if you have a pre-existing health condition, or you have been turned down after applying for a policy through another carrier, you can still get insured.
That's right. There's a guaranteed issue life insurance plan just for you, as long as you meet the age requirements for approval. Some plans offer guaranteed coverage for people ages 45 to 85.
Since you're 65 years young, you'll qualify to get insured – even if you have some health issues or you're on medication.
Tips for Buying Life Insurance at Age 65 or Older
There are several things to consider when buying a life insurance policy at your age, including the following:
What goal do you want your insurance plan to accomplish?
How long do you need your policy to last?
What is your budget for life insurance?
Will the amount of life insurance provided by your policy ever decrease in the future?
Will the premium you pay ever increase in the future?
Can your life insurance policy be cancelled by the insurer if you develop health problems?
Can you buy life insurance for your spouse, too?
Common Reasons for Buying Life Insurance at Age 65 and Over
Some of the more popular reasons people age 65 and over purchase a life insurance plan include the following:
To pay for your final expenses, including burial and funeral costs.
To pay for your hospital and medical bills.
To leave money to your spouse and family members.
To pay off any outstanding debts.
To pay off a home mortgage loan.
To provide for your child or grandchild's education.
No Exam Life Insurance Companies for People over 65
Here's a look at a couple of options you may find helpful in getting you the life insurance protection you need, with no health exam required.
Top Pick – Mutual of Omaha
Mutual of Omaha offers guaranteed acceptance whole life insurance for people age 45 to 85. Choose $2,000 up to $25,000 of coverage. Rates start as low as $8.84 per month. There's no medical exam and no health questions. You cannot be turned down. You can get a quote and apply online now. START HERE to get a FREE Quote.
Your life insurance policy comes with a 30 day Risk-Free, Money-Back Guarantee
From $2,000 up to $25,000 of Life Insurance Protection
No Medical Exam - Simple Application
No Health Questions Asked
30 day Money-back Guarantee
No Waiting Period. Buy Direct
Rates as Low As $8.84 per month
Coverage Amount Never Decreases
Premium Never Increases
Builds Cash Value You Can Borrow Against
Guaranteed Approval 
A.M. Best financial strength rating: A+ (Superior)
Available for Ages 45-85 (50-75 in NY)
Highly Recommended – Globe Life Insurance
Get FREE Information On How $1* Buys $50,000 Globe Life Insurance For Seniors
No Medical Exam – Simple Application.
No Waiting Period. Buy Direct.
Rates As Low As $3.49 Per Month.
The Globe Life Family Of Companies Has Nearly 17 Million Policies In Force.
No Phone Required. No Credit Required.
The Globe Life Family Of Companies Has Over $224 Billion Of Coverage In Force.
Globe Life Is Rated A (Excellent) By A.M. Best Company As Of August 2023.
Life Insurance No Medical Exam over 65
Life Insurance for People Ages 50 to 85
Burial Insurance for Seniors over 65
Disclosure: Compensated Affiliate