Burial Insurance for Seniors over 65
Are You Over Age 65 and In Need of Burial Insurance to Cover Your Final Expenses?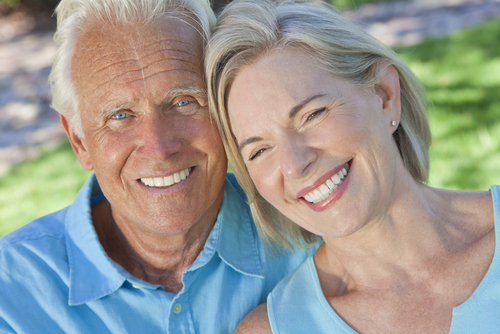 If so, you've come to the right place. Today, it's easier than ever before to get a burial policy to make sure your family has the money needed to pay for your final expenses, including the cost of your funeral and burial.
Actually, the average cost of a burial is around $7,848 including the headstone, casket, memorial service and related costs. 
You don't want to leave your loved ones with financial stress upon your passing.
That's why purchasing an affordable burial plan makes sense. You get peace of mind knowing when the time comes there won't be any financial stress on your family, and they will appreciate that you planned ahead.

Whether you have health issues or not, buying a burial insurance policy can be quick and easy.
Top Pick – Mutual of Omaha
Mutual of Omaha offers guaranteed acceptance whole life insurance for people age 45 to 85. Choose $2,000 up to $25,000 of coverage. Rates start as low as $8.84 per month. There's no medical exam and no health questions. You cannot be turned down. You can get a quote and apply online now. START HERE to get a FREE Quote.
Your life insurance policy comes with a 30 day Money-Back Guarantee
Policy Details
Guaranteed acceptance for those between 45-85
No medical exam or health questions
Up to $25,000 in coverage
Benefits never reduce due to age or health
Affordable premiums that never increase
Spousal acceptance if he/she is between 45-85
Cash value that can be borrowed in the future
Guaranteed Approval 
Your acceptance for coverage is guaranteed if you are 45 to 85 years of age. You cannot be denied or turned down for coverage due to any health condition.
No Health Exam and No Health Questions
There are plans available which do not require any health exam, and you won't have to answer any questions about your health.
You can choose an amount of coverage from $2,000 up to $25,000. And, you select who is to receive the death benefit – That person (or persons) is referred to as the Beneficiary. 
Your beneficiary can use the proceeds from your policy to cover the cost of your burial and keep the remaining amount to use as they see fit.

No Hassles and No Delays
Burial coverage with guaranteed acceptance means you won't have to deal with any pushy insurance agents, and uncomfortable physical exams, or answer any questions regarding your health. 
Age Requirements
All you have to do is meet the age requirements to get the coverage you need.
If you are age 45 to 85, you cannot be denied coverage for burial insurance.
You may have seen commercials for these plans on TV, in fact, several insurers have guaranteed life insurance plans they offer.
Some of the leading providers of burial policies include Mutual of Omaha, Gerber, and MetLife, among others.
Life insurance companies understand that seniors want to make sure their family members won't experience any financial distress should the senior pass away without burial coverage.
That's why they make buying burial plans quick and easy for those in need for coverage.
Many people may not have enough money saved to cover the cost of their final expenses, including burial related costs; such as, a headstone, casket, memorial service, etc.
The average cost for a funeral and burial is around $7,848 including all related expenses, according to a recent National Funeral Director's Association survey. 
Some plans do come with limited benefits the first two years you are insured. That's how the insurer can guarantee you will be approved for a policy. However, if you live beyond the first 2 years you are insured, your beneficiary would be paid the entire death benefit.
Burial Insurance Quotes for Seniors Over 65
Burial Insurance for Cancer Patients
Burial Insurance for Seniors over 65
Disclosure: Compensated Affiliate