Life Insurance No Medical Questions
How to Get Life Insurance without any Medical Questions Asked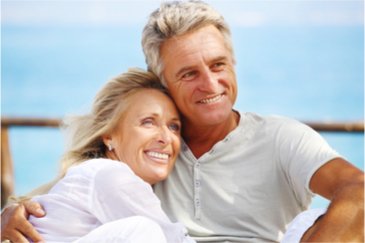 Are You Looking for No Medical Question Life Insurance?
More people every day, like yourself, would rather not have to answer any medical questions in order to qualify for, and purchase, a life insurance policy.
It's understandable. Why have to answer all those annoying questions about your health. 
And why should you have to deal with the hassles of a physical exam? 
Now you don't have to. 
Why? Because there are life insurance plans available that require no medical questions and no check-up from a doctor.

How Does It Work?
You just answer a few basic questions – Your age, gender, tobacco use and the amount of life insurance you need, and you get your free life insurance quote.
How Much Coverage Is Available?
No medical question life insurance offers you up to $25,000 of coverage with guaranteed approval, which means you cannot be turned down due to your health.
Even if you are over age 70, have a pre-existing illness, or you have already been turned down by other insurance companies, you are guaranteed acceptance, if you meet the age requirements.
Age Requirement for Guaranteed Coverage
With no question life insurance people age 45 to 85 (50-75 in NY) are guaranteed approval to buy a policy.
Money Back Guarantee
And, there's a 30 day money-back guarantee if you're not satisfied with your life insurance policy. 
Do You Need Guaranteed Acceptance Life Insurance?
\
If so, you may want to request a free quote from Mutual of Omaha. 
If you're age 45 to 85 (50-75 in NY)you cannot be turned down for coverage, even if you have health problems.
Pros of No Question Life Insurance Policies
You can get insured if:
Pre-Existing Health Condition – Even if you have COPD, cancer, emphysema or some other chronic health ailment you can get insured.
Over Age 70 – Coverage is available for people ages 45 up to 85.
Declined for Coverage – Even if you have been denied insurance from other carriers you can still get coverage.
Cons of No Question Life Insurance Policies 
Limited to $25,000 Coverage – The maximum amount of life insurance protection available is $25,000; however, you may be able to purchase coverage from more than one insurer.
Graded Death Benefits – The death benefit is limited the first two years you are insured. After two years, you have full coverage.
Life Insurance Quotes – No Medical Questions Asked
Top Pick – Mutual of Omaha
Mutual of Omaha offers guaranteed acceptance whole life insurance for people age 45 to 85. Choose $2,000 up to $25,000 of coverage. Rates start as low as $8.84 per month. There's no medical exam and no health questions. You cannot be turned down. You can get a quote and apply online now. START HERE to get a FREE Quote.
Your life insurance policy comes with a 30 day Risk-Free, Money-Back Guarantee
Life Insurance for Uninsurable People
Life Insurance No Medical Questions
Disclosure: Compensated Affiliate