Life Insurance Policy Term Plan
What is a Life Insurance Policy Term Plan?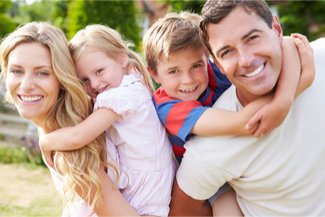 It's a type of life insurance that provides temporary coverage that lasts for a specific period of time. It's also known as term insurance, or temporary life insurance, you can choose coverage lasting for a duration of 10, 15, 20, 25 or 30 years.
Term life plans offer you greater flexibility and affordability than any other type of life insurance available. 
You select coverage to fit your specific needs, for how long you need protection to last. And, you can get the maximum amount of coverage based on your own personal budget. 
Yes, that mean, term life is the cheapest life insurance you can buy.
The other option, being permanent life insurance, costs up to 5 to 10 times more for the same amount of insurance, because permanent plans last your entire lifetime and build cash value.
Who Needs a Term Life Plan?
Term insurance may be a good option to consider if you:
Need life insurance for 30 years or less.
Need the maximum amount of coverage at the lowest price.
Have a Family
Are Expecting a Child
How Does a Term Life Policy Work? 
Term Insurance is a life insurance plan that provides financial coverage to the beneficiary of the insured person for a defined period of time.
In the event of death of term insurance policyholder during policy term, the beneficiary can claim death benefits from the insurance company.
The death benefit is payable to the nominee or beneficiary who is usually a family member.
Term Life Policy Example:
30 year-old male, $250,000 10-year level term policy, monthly premium of $15.
In the example stated above, a thirty-year old man pays $15 each month in return for $250,000 of life insurance protection that lasts fir a duration of 10 years.
If the man dies within that ten-year period, the insurance company agrees to pay out a death benefit of $250,000 to the person(s) named as beneficiary of the life insurance policy.
In return for the coverage, the man agrees to pay $15 to the insurance carrier each month for the entire duration of the 10-year policy term.
If the man is alive when the 10-year term expires, there is no payout on the policy, and the life insurance coverage ends.
NOTE: Make sure you tell your family members where to find your life insurance policy.
Important Life Insurance Terms:
Death Benefit – The purpose of life insurance. If you pass away while the life insurance policy is in place, the insurance company will pay an amount of money to your designated "beneficiary".
Term – The period of time that the price of the policy is locked-in. The price cannot change during the term you have chosen.
Face Value – The amount of money that will be paid out as the death benefit to your beneficiary. A $250,000 face value would pay $250,000 as the death benefit if you were to pass away whole the policy is in place.
Beneficiary – The person, people, business, or non-profit organization that receives the death benefit. Examples: Spouse, children, estate, trust, your child, your mom or dad, or your favorite charity.
Who Do I Name as Beneficiary?
It depends on who you want to receive the proceeds of your life insurance.
The owner of the term policy is the one who pays the premiums. The owner may select anyone to be beneficiary of the life insurance plan including a spouse, fiancé, life partner, parent, family member, friend, business partner, pet, charitable organization, church, school, etc.
There are two basic types of life insurance beneficiaries:
Primary Beneficiary: The primary beneficiary is the person (or persons) who will receive the proceeds of the life insurance policy when the insured person dies. However, the primary beneficiary will not receive any proceeds if he or she dies before the death of the named insured.
Contingent Beneficiary: This is also known as the secondary beneficiary. The contingent beneficiary will not receive any of the life insurance proceeds if the primary beneficiary is still alive when the insured person dies. The contingent beneficiary is only entitled to receive proceeds if the primary beneficiary dies before the named insured.
How Much Life Insurance Do I Need?
Many financial experts suggest buying life insurance in an amount of up to 10 to 20 times your annual income. 
However, you should take into account your financial goals, your budget, your assets and liabilities, your income and expenses; as well as, how much money you already have saved, and plan to save each year.
It is highly recommended to use a life insurance need calculator to assist you in determining how much life insurance you really need.
How Much Does Term Insurance Cost?
Pricing on term plans may start as low as $10 (or less) per month. It varies based on several factors including your age, gender, amount of coverage and duration of your policy.
Here's how you can request a free quote for term life insurance.
What Factors Affect the Price of My Term Life Policy?
The rate you are charged per $1,000 of term life coverage will depend on your age, gender, health, lifestyle, tobacco use, driving record, occupation, hobbies, height-to-weight ratio, etc. 
These are called "Risk Factors" which help the insurer determine your longevity (life expectancy) – how long you are expected to live.
The premium you pay is based on your rate multiplied by the amount of life insurance.
So, if your rate is $5 per $1,000 and you need $100,00 of life insurance, you would pay $5 X $100 = $500 per year.
How Can I Save Money on Term Coverage?
There are several tips you can use to help you save some money on your term policy:
Compare Rates – Yes, pricing varies by insurer. You may save hundreds of dollars per year by comparing prices from among several insurance companies.
Use a Calculator – Using a life insurance calculator can help you decide exactly how much life insurance you need, so you don't pay for more insurance than needed.
Choose a Shorter Duration – 10 year term rates are lower than 15, 20 or 30 year rates.
Buy Now – Rates increase with age, so lock-in a lower rate by purchasing a policy while you are young and healthy.
Quit Smoking – Smokers pay up to 2-3 times more for life insurance compared to non-smokers.
Get Healthy – Exercise and eat right to improve your overall health, lower your wright, and lower your cholesterol levels.
Annual Payment – It costs less overall to pay premiums once per year, instead of monthly or quarterly. The insurers charge a processing fee for multiple payments, instead of annual.
Can I Buy a Term Policy without taking a Medical Exam?
Yes, there are non-med term life policies available for qualified applicants. Usually, anyone age 20 to 60 who is healthy, may qualify to purchase a term policy without taking a physical exam.
Can I Buy Term Insurance on My Spouse?
Yes, you can buy term life for your spouse, because you have an Insurable Interest in your spouse.
How to Buy a Term Life Policy?
You can start by comparing rates for term insurance online right now. 
 Term Life Insurance Quotes
Top Pick – JRC Insurance Group
JRC Insurance Group helps you shop, compare and save on life insurance. Regardless of your age or health background, we'll shop our 40+ insurance companies and find you affordable life insurance you need to protect your family and fit your budget. Compare the best life insurance rates for savings up to 73%. Get Your FREE Quote.
Term Life Insurance Plan without any Health Exam
Death Benefit Only Life Insurance
Life Insurance Policy Term Plan
Disclosure: Compensated Affiliate