Life Insurance Quotes for Husband
Are you looking for life insurance quotes for your husband?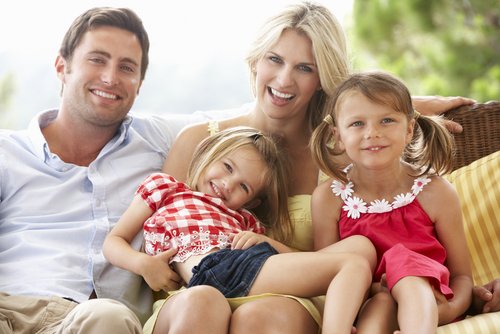 If so, you can shop and compare free, instant life insurance quotes online from over 40 top-rated companies with no obligation.
First, you will want to consider how much life insurance he needs, what you can afford to pay, and how many years he needs life insurance.
Term life insurance offers you the most coverage at the lowest price because it builds no cash value inside the policy, and it is temporary life insurance for up to 30 years.
Term life insurance offers your husband coverage for 10, 15, 20 or 30 years. Level term life insurance provides guaranteed level rates and coverage for up to 30 years.

Get a Free Life Insurance Quote for Your Husband
If you and your husband have children, and/or a home, you may want to consider 20 or 30 year level term life insurance (for both of you).
Why? Because, you contribute to the well-being of your family, and how much would it cost your husband to replace everything you do for your family?
Next, how much life insurance do you need?
Use this free life insurance calculator to decide how much is right for your husband. You answer some questions and the calculator gives you an instant, accurate estimate of how much life insurance meets your personal needs.
When comparing plans and prices for term life insurance, make sure you compare quotes from several insurance companies, because rates can and do vary quite a bit between carriers.
Also, if you are going to buy life insurance for your husband, make sure you get coverage sooner, rather than later.
Why? Because life insurance rates increase with your age, the older you are, the more you pay. And, if something happens to his health, he may be unable to qualify for life insurance.
The worst case scenario would be he passes away and you are left with no financial support. That's why it's a good thing you are comparing quotes for life insurance for your husband.
If you want to learn more about term life insurance, you can read this article explaining how term life insurance works.
How to Compare Life Insurance Quotes for Your Husband
First, you want to request life insurance quotes from a quote provider with access to a network of insurance companies. That way, you can find the lowest price from the highest-rated insurer.
Your quotes will provide the pricing, company name, number of years of coverage, financial rating of the insurance company and your premium payment options.
If you have any questions at all there will be a phone number you can call to get your questions answered by a representative. Or, you can email the quote service with your questions.
Once you choose a plan that meets your needs and fits your budget, you can request an application for life insurance coverage. Remember, there is no obligation.
Some insurance companies may require your husband to take a medical exam to qualify. This is a standard practice, and the exam is paid for by the insurance company.
Note: The younger and healthier your husband is, the lower the life insurance premiums will be. If he smokes, the rates may be 2-3 times higher than for a non-smoker.
Also, term life insurance lasts for a specific number of years, up to 30 years, and builds no cash value within the policy. That means, you only pay for the life insurance protection.
Life Insurance Quotes
Top Pick – JRC Insurance Group
JRC Insurance Group helps you shop, compare and save on life insurance. Regardless of your age or health background, we'll shop our 40+ insurance companies and find you affordable life insurance you need to protect your family and fit your budget. Compare the best life insurance rates for savings up to 73%. Get Your FREE Quote.
Highly Recommended – Globe Life Insurance

Get FREE Information On How $1* Can Buy Up To $100,000 Globe Life Insurance For Adults Or Children
No Medical Exam – Simple Application.
No Waiting Period. Buy Direct.
Rates As Low As $3.49 Per Month.
The Globe Life Family Of Companies Has Over 16.8 Million Policies In Force.
No Phone Required. No Credit Required.
The Globe Life Family Of Companies Has Nearly $220 Billion Of Coverage In Force.
Globe Life Is Rated A (Excellent) By A.M. Best Company As Of August 2022.
Can I Buy Life Insurance for My Husband?
Life Insurance Quotes for Husband
Disclosure: Compensated Affiliate