Life Insurance Quotes Online Only
How to Get Online Life Insurance Premium Quotes
Are You Looking for Instant Online Life Insurance Quotes Direct to Your Screen?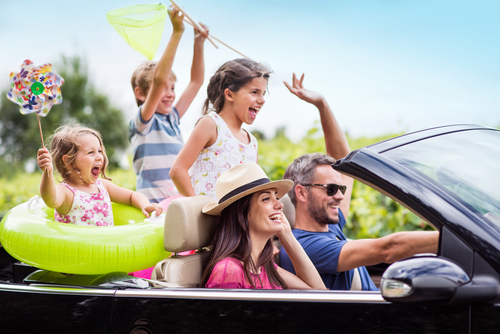 If so, it's quicker and easier to compare the best pricing on life insurance than you might expect. 
That's right. In less than one minute you can see the lowest prices on life insurance from a network of over 50 leading insurance carriers.
Some quote providers will email you the price comparisons, or sell your information to a life insurance broker, who will call with your premium quotes.
Don't worry. You don't have to be contacted to get your free quotes. 
Just click on the link to request your Free Life Insurance Quotes.
Then, answer a few simple questions about your age, gender, tobacco use, state of residence, amount and duration of life insurance you need, etc. 
Then press the button to instantly receive the lowest prices available based on your specific needs.
We have partnered with JRC Insurance Group which shops more than 50 of the top-rated companies to find your best options for life insurance.
What Types of Life Insurance Quotes Can I Compare?
You may choose from several different types of life insurance to compare instant pricing.
Types of Life Insurance Quotes:
Term Life Insurance – Compare Rates for 10, 15, 20, 25 and 30 years of Coverage.
Permanent life insurance – Lifetime Protection
20 Year Return of Premium Term Life
30 Year Return of Premium Term Life
10 Pay – Make Only 10 Premium Payment for Permanent Life Insurance to Age 121
Single Pay – Make Only One Premium Payment for Permanent Life Insurance to Age 121
NOTE: You Can Choose Coverage Options from $25,000 up to $10,000,000
Get Your Life Insurance Quotes in Less Than 15 Seconds
Life Insurance No Medical Exam
Do You Want to Get Life Insurance without the Hassles and Delays of Having to Take a Physical Examination?
You can instantly compare the best pricing offered on non med life insurance policies from several of the leading insurers in the US.
Get approved for life insurance in as little as 15 minutes. Get Your Free Quote
High Risk Life Insurance
Do You Have a Pre-Existing Health Condition?
JRC Insurance Group are impaired risk specialists. They can help you instantly compare the most affordable plans available for people with health issues. Compare Rate Quotes
Top Rated Life Insurance Companies through JRC Insurance
Insurance Carriers and Their A.M. Best Financial Strength Ratings
Nationwide – A+ rated
John Hancock – A+ rated
Prudential – A+ rated
AIG – A rated
American National – A rated
Banner Life – A+ rated
Transamerica – A+ rated
Protective Life – A+ rated
Lincoln Financial – A+ rated
MetLife – A+ rated
Gerber Life – A rated
Savings Bank (SBLI) – A rated
Legal & General – A+ rated
Mutual of Omaha – A+ rated
Voya Financial – A+ rated
Sagicor Life – A rated
Principal – A+ rated
Pacific Life – A+ rated
The Life Insurance Quote Process Explained
It's simple. Just answer the following questions:
Name
Phone Number
Email Address
State of Residence
Date of Birth
Health Class
Amount of Insurance
Type of Life Insurance
Duration of Coverage
Then, you Click – View Quotes
Your life insurance comparison quotes will instantly show you the best pricing offered by life insurance company.
What Do Life Insurance Quotes Provide?
Your Premium Quotes Include:
Name of Insurance Company
Length – Duration of Life Insurance Coverage
Amount of Coverage
Monthly Premium Option
Yearly Premium Option
AM Best Financial Strength Rating of the Insurers
Can I Change My Quote Information?
Yes. You can compare rates and policies at any Age and for any Amount of coverage.  
You can compare rates on life insurance for You, your Partner, Spouse, Children and Members of your Family. It's up to you.
And, you can compare instant pricing on term life insurance at any term, or as many different policy terms as you wish – 10, 15, 20, 25 or 30 years.
Do I Have to Pay for My Quotes?
No. It's FREE to compare pricing on life insurance policies. And, there's absolutely No Obligation to buy a policy.
Feel free to compare the best prices any time of the day or night from the comfort of your home, office, work – anywhere at any time.
Do I Have to Wait for My Quotes?
No. There is absolutely no waiting for your life insurance price quotes.
Once you answer the questions on the Quote Request Form and Click on the Button to Compare Rates, you will instantly see the Best Premium Quotes (lowest offers) on your screen.
How JRC Insurance Group Helps You Save Money on Life Insurance
JRC Insurance Group is an Independently-Owned Insurance Agency that is licensed nationwide.
They represent more than 50 top-rated insurance companies and specialize in placing insurance for clients aged 45 to 75.
If you have had difficulty finding affordable life insurance because of a serious health issue, tobacco use, diabetes, family history, your weight, elevated cholesterol, high blood pressure, or chronic health issues, JRC can help you save time and money on your insurance.
By having access to 5-10 times the number of insurance companies as our competition, JRC is able to help their clients find unbeatable rates, even if they have been diagnosed with a pre-existing medical condition, or are considered to be a high risk for life insurance.
Customer service is their top priority. Most importantly, JRC offers shopping services that are free, and there is no cost to apply for your insurance coverage.
Compare Instant Life Insurance Quotes Online
Top Pick – JRC Insurance Group
JRC Insurance Group helps you shop, compare and save on life insurance. Regardless of your age or health background, we'll shop our 50+ insurance companies and find you affordable life insurance you need to protect your family and fit your budget. Compare the best life insurance rates for savings up to 73%. Get Your FREE Quote.
Globe Life Insurance Quotes Online
Life Insurance Quotes Online Only
Disclosure: Compensated Affiliate