Life Insurance to Cover Mortgage Balance
Learn about Mortgage Balance Life Insurance
Do You Need Life Insurance to Pay off Your Mortgage In Case You Die?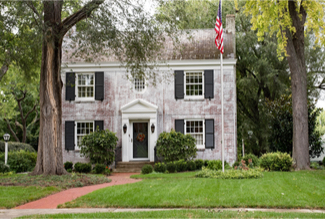 If so, you'll want to learn about term life insurance coverage which can provide you with the insurance protection you need to make sure your loved ones have the funds necessary to pay off the mortgage owed on your home, should you pass away.
No one wants to leave their family out in the cold without a home when they die.  
That's why it's important to plan ahead and prepare for the inevitable, to make certain your loved ones can remain in the home they shared with you and created so many memories. 
That's where term life insurance can help you accomplish your goal.
With term life coverage, you can purchase the amount of insurance that matches your outstanding mortgage balance, and for the "Term" (Duration) that matches the length of your mortgage loan.
That way, your family will have the money needed to pay off the mortgage owed on your home, should you die before the mortgage repaid. Get a Mortgage Term Life Insurance Quote.
Term Life Insurance to Protect Your Mortgage
Term life insurance is the most affordable life insurance protection you can buy that lasts for a period of up to thirty years.
If you pass away during the term of your policy, the death benefit is paid out to your beneficiary.
These term life plans are useful for mortgage protection, also known as, mortgage payoff insurance.
The proceeds your beneficiary receives from your life insurance policy are paid out when upon your death.
Your beneficiary (you select who gets the money) can use the proceeds from your death benefit to pay off any existing balance owed on your home mortgage loan.
The death benefit is paid out free from federal income tax.
By choosing to purchase mortgage balance life insurance coverage you can guarantee your loved ones have the money they need to pay off the mortgage, and remain in your home.
NOTE: Make sure you let your beneficiary know you have a life insurance policy, and what to do with it if you should pass away. 
The beneficiary would need to make a claim on your life insurance by contacting the insurance company and requesting the claim forms to fill out and make the claim in order to get the death benefit.
Important: Make Sure To:
Select a policy "Term" that matches the number of years left on your mortgage. You may choose a term life policy for 10, 15, 20, 25 or 30 years.
Choose an Amount of life insurance that matches the amount you currently owe on your mortgage loan.
Choose a Beneficiary that will follow your directions to use the money to pay off the remaining balance owed on the mortgage.
How to Save on Mortgage Balance Life Insurance
Follow These Tips to Save Money: 
Compare Rates – Make sure you compare pricing from multiple insurers to help you find the most affordable plan.
Pay Premiums Annually – If you can afford it, pay premiums once per year instead of monthly, so you save on the fees they charge for multiple payments.
Lose Weight – People who are overweight or obese would be a higher risk and pay a higher rate for coverage.
Quit Smoking – Smokers pay up to 2-5 times more for the same amount of life insurance compared to non-smokers.
Get Healthy – Lower your cholesterol, exercise and eat healthy to improve your overall health. People in good health pay a lower rate on life insurance compared to those in average or below average health.
Buy Now – Life insurance rates increase with age, so you want to lock-in a lower rate while you are younger.
Mortgage Life Insurance Quotes 
Top Pick – JRC Insurance Group
JRC Insurance Group helps you shop, compare and save on life insurance. Regardless of your age or health background, we'll shop our 40+ insurance companies and find you affordable life insurance you need to protect your family and fit your budget. Compare the best life insurance rates for savings up to 73%. Get Your FREE Quote. 
No Exam Life Insurance to Protect Mortgage
Life Insurance to Cover Mortgage Balance
Disclosure: Compensated Affiliate