Mortgage Protection Insurance for Death
Are You Looking to Buy Mortgage Protection Insurance in Case You Die?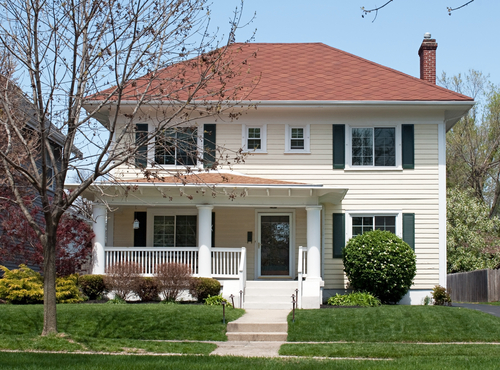 If so, you may be able to purchase an affordable policy online and start protecting your loved ones today.
Mortgage protection insurance will pay off your debt in the event of your death. 
If you pass away, a death benefit can be paid to the surviving family to pay off the balance owed on your home mortgage loan. The death benefit; however, can be used by your family (beneficiaries) how they see fit.
How Does Mortgage Protection Insurance Work?
Mortgage protection insurance, or MPI (sometimes called mortgage payment protection insurance), is simply a form of life insurance coverage. 
The cost for a policy will depend on several factors, including:
Amount of Mortgage 
Duration of Mortgage Loan
Your Age, Health and Gender
There are also Mortgage Protection policies that cover a mortgage in the event of the insured's disability - costs for these plans vary depending on your occupation.
If you buy a mortgage protection policy that pays off your mortgage loan when you die, the insurance carrier will send a check directly to your mortgage company, leaving your heirs with a home that is completely paid off.
Many people confuse MPI plans with private mortgage insurance (PMI).
You are required by law to get PMI if you put less than 20 percent down to purchase your new home. This type of insurance policy has nothing to do with disability, job loss or death. 
PMI pays the bank if you're foreclosed on.
Why Buy Mortgage Protection Death Insurance?
What if you die suddenly?
Would your family be able to continue paying the mortgage, remain in their home and maintain their current lifestyle?
The solution is to protect your family in case of an unexpected tragedy by paying off your mortgage.
It's called a mortgage protection program or mortgage protection life insurance. 
Without this type of coverage, your family would still have to make your monthly mortgage payments. And, without your income, they may lose their home.
Mortgage protection insurance (MPI) is really just a type of life insurance policy. 
It's sold by banks affiliated with mortgage lenders and by independent insurance companies that obtain information about your mortgage from public records. 
Policy terms and conditions on your mortgage insurance plan may vary by state and by insurance company.
Why You Don't Need Mortgage Protection Life Insurance
Lack of Flexibility with Some Mortgage Protection Insurance Policies
With regular term life insurance policies, your survivors or caretakers can use the money they receive as beneficiary to your policy, as they see fit. 
Under some traditional mortgage protection policies – particularly those purchased through your lender – the insurer sends the benefit payment directly to your lender so your beneficiaries never see it at all. 
A better option is a mortgage life insurance policy that pays your loved ones directly, as the beneficiary of your insurance. More and more policies offer this plan, so be sure that's the kind you get if you choose mortgage protection death insurance.
Higher Premiums than Regular Term Life Insurance
If you're healthy and have never used tobacco, you'll usually pay more for mortgage protection policies than you would for term life insurance that can provide more protection at a lower cost. 
The main reason for not buying the MPI is the cost.
It typically offers a declining amount of insurance coverage for a cost that is higher than a regular term life policy. 
You can get level term protection for a lower cost with term insurance, than by choosing to purchase a mortgage protection policy.
Unlike other types of life insurance policies, it's difficult to get a price quote for mortgage protection insurance online.  
Prices for mortgage protection insurance can vary quite a bit; there is less transparency in this market and there are too many variables to accurately compare pricing of policies.
Example:
Here is an example of the difference in premium payments: 
For a 35-year-old male non-smoker living in New York, a 30-year mortgage life insurance policy from State Farm might cost around $750 per year. 
If he qualified for the best rates on a 30-year term life insurance policy, he might pay around $350 per year; if he qualified for the worst rates on the same policy, he might pay around $675 per year. 
These prices are subject to full underwriting, which may require a health examination. 
Also, the premiums on the mortgage protection policy might only be fixed (the same) for the first 5 years you are insured, then they could go up or down. 
You'll have to consult the policy to see how high the premiums could increase.
By contrast, the term life plan has fixed (level) premiums for 30 years, with no price increases.
Decreasing Payout – If You Buy the Wrong Kind of Mortgage Protection Policy 
Many mortgage protection policies do offer level premiums for the policy's entire duration, meaning your premiums will stay the same for the life of your policy. 
This feature sounds good, except that with many mortgage policies the coverage these consistent premiums buy you will decrease over time as the potential payout decreases.
So, you pay the same premiums each year, but your amount of insurance protection declines each year.
This type of mortgage protection life insurance plan is referred to as decreasing term insurance. 
Why Would The Insurance Decrease Over Time?
The insurance plan is designed to pay off the outstanding balance owed on your mortgage, and each month you pay down part of your mortgage principal. 
Therefore, the mortgage protection policy's potential payout shrinks every time you make a mortgage payment.
What is a Better Option for Mortgage Death Insurance Protection?
A better option would be look the newer type of mortgage protection life insurance product where the payout doesn't decline; this feature is called a level death benefit. 
What it means is if you're covering a $100,000 mortgage, your beneficiary (not the lender or bank) will receive the entire $100,000 proceeds from your policy, even if the mortgage debt has declined to only $65,000 (for example). 
Why Choose Term Life Insurance to Protect Your Mortgage?
If you need life insurance to pay off your mortgage loan upon your death, then a term life insurance policy can provide you with lower rates and more flexibility.
Pricing
Pricing for 15, 20 or 30-year term life policies can be more affordable compared to mortgage protection insurance policies.
Flexibility
In addition, with term life plans you select the beneficiary.
That means you can leave the proceeds from your life insurance policy to your spouse or family member, who could use the money to pay off your mortgage, and keep any remaining amount.
In addition, the amount of insurance does not decline over time, so you are not only protecting your home for your family, but providing them with funds they can use to pay for other living expenses, or for anything they choose to spend the money on.
Do I Have to Take a Medical Exam to Get Insured?
There are mortgage life insurance policies available without any health examination required.
These plans offer competitive pricing, coverage for 15, 20 or 30 years, and up to $2,000,000 (or more) of life insurance protection.
If you are between age 20 to 60, you may qualify to start your no exam mortgage protection death insurance policy today.
Mortgage Life Insurance Quotes
Top Pick – JRC Insurance Group
JRC Insurance Group helps you shop, compare and save on life insurance. Regardless of your age or health background, we'll shop our 40+ insurance companies and find you affordable life insurance you need to protect your family and fit your budget. Compare the best life insurance rates for savings up to 73%. Get Your FREE Quote.
Mortgage Protection Insurance with No Exam
Mortgage Protection Insurance for Death
Mortgage Protection Term Life Insurance
Disclosure: Compensated Affiliate