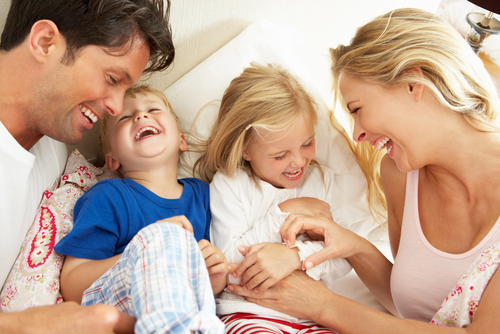 The decision to buy life insurance is a crucial one, driven by different factors depending on personal circumstances and life stages. The primary reason for procuring life insurance is the financial security it offers, providing that much-needed assurance that your loved ones' future is protected.

One of the top reasons to buy life insurance is the peace of mind it brings. It assures that your family's financial needs will be taken care of once you are no longer around. This coverage can help with numerous financial affairs—paying off mortgage debts, covering funeral costs, or helping maintain your family's standard of living. Request a free life insurance quote now.

Moreover, if you have dependents counting on your income, obtaining life insurance becomes almost mandatory. It replaces your income during the event of your unfortunate demise, allowing your spouse or adult children to continue living without financial hardships.

Life insurance is also beneficial for those expecting a baby or planning to start a family soon. It takes into account future expenses, such as your child's college education, ensuring they have the necessary funds to pursue their academic dreams.

Another reason for buying life insurance is to cover final expenses. These can include medical bills, burial, and funeral costs, which can be significant. Life insurance can shield your family from the burden of these expenses during a difficult time.
Top 10 Reasons to Buy Life Insurance
Some of the most common reasons for purchasing a life insurance policy include the following:
Replace Your Income for Your Family
Pay Off Mortgage Loan
Pay Off Debt – Credit Cards, Auto Loans, Student Loans
Maintain Family's Lifestyle
Provide for Children's College Education
Provide for Spouse's Retirement
Funds for Family's Monthly Living Expenses
Final Expenses – Funeral and Burial Costs
Estate Taxes
Leave Legacy for Heirs
Start Your Free Life Insurance Quote
Reasons for Young Adults to Buy Life Insurance

In addition to the above reasons, let's delve into the reasons why young adults buy life insurance. One reason is to secure lower premiums. Life insurance costs are typically lower for younger, healthier people. By buying early, they are locking in a lower rate for their policy term.

Also, more young adults have substantial student loan debts. Life insurance can help cover these debts, relieving your co-signer (usually a parent or family member) from this liability.
Lock-In Low Rates
Guaranteed Insurability for the Future
Pay Off Student Loans
Provide for Spouse and Children
Pay Off Debt – Credit Cards, Auto Loans, Personal Loans
Pay Off Mortgage
Start Your Free Life Insurance Quote
Reasons to Buy Life Insurance for Children

Life insurance for children may seem unnecessary at first. However, it can secure their insurability in the future, regardless of their health. Plus, some policies can be a form of savings, accruing cash value over time.
Way to Save for Your Child's Future
Low Cost Death Benefits
Guarantee Coverage for Your Child as an Adult
Pay for Final Expenses – Funeral and Burial Costs
Guaranteed Insurability as an Adult
Lock-In a Low Rate for Coverage
Builds Cash Value Over Time
Option to Increase Coverage as an Adult
Start Your Free Child Life Insurance Quote
Reasons to Buy Life Insurance for Adult Children

Next, let's consider the reasons why someone might buy life insurance for adult children. One primary reason is to safeguard against unexpected circumstances if an adult child is not financially independent or has significant debts.
In addition, life insurance on your adult child can:
Pay for Your Adult Child's Final Expenses
Provide for Their Family / Your Grandchildren
Pay Off Mortgage
Replace Income
Maintain their Family's Lifestyle
Pay Off Credit Card Debt
Pay Off Auto Loan
Repay Loan You Gave Them
Pay Off Student Loan
Provide for Your Grandchildren's College Education
Start Your Free Adult Child Life Insurance Quote
Reasons to Buy Term Life Insurance

Now, why would someone opt for term life insurance?
It is customizable, generally affordable, and can cover you for a specific term (e.g., until your children graduate), making it a popular choice for many.
Provides Financial Protection for Loved Ones Should You Die
Pay for Final Expenses
Pay Off Outstanding Debts and Mortgage Loans
Provide for Your Children's Education
Replace Lost Income for Family
Pay for Monthly Living Expenses
Provide for Spouse's Retirement
Leave Legacy for Your Children and/or Other Beneficiaries
Pay for Estate Taxes
Pay for Medical Expenses
Pay Off a Business Loan
Provide for Your Parents in Their Old Age
Start Your Free Term Life Insurance Quote
Reasons to Buy Whole Life Insurance

Whole life insurance, on the other hand, offers lifelong coverage, combined with an investment component. It builds cash value over time, which can be borrowed against when needed.
Permanent / Lifetime life insurance protection
Guaranteed Premiums and Death Benefit
Tax Benefits – Cash Value Grows Tax-Deferred
Income Replacement
Start Your Free Whole Life Insurance Quote
NOTE: Whole life insurance can cost up to 5-10 times more for the same amount of life insurance, compared to the cost of term life insurance.
Reasons Not to Buy Life Insurance

However, life insurance may not be a suitable choice for everyone. It might not add value if you have no financial dependents or if your savings can sufficiently cover all your posthumous expenses.

Another case where you might decide against life insurance is when you have enough retirement savings. In this case, your spouse or children can gain financial support from your retirement funds.

For others, the cost of premiums itself becomes a deterrent. If you are not in a position to afford a life insurance policy, it could cause more stress than it's worth.
You Have No Beneficiaries
No One Needs Financial Support In Case You Die
You Cannot Afford the Cost of Life Insurance
You Own Other Assets to Provide for Your Family If You Die
You Have No Income You Need to Replace Upon Your Death
Youi Have Enough Funds to Pay for Your Funeral and Burial Costs
Have No Family Members Left to Leave Money
Common Reasons for Buying Life Insurance

Now, let's consider some compelling situations where life insurance has a strong appeal. These include buying a new home or taking on a mortgage, a promotion at work that increases your income, and expecting a baby.

Other financial events, such as taking on a large debt, planning for your spouse's retirement, or intending to leave a legacy or inheritance, can necessitate the purchase of life insurance.

Life insurance is also a powerful tool in estate planning. It helps cover estate taxes, enabling you to preserve your estate's value for your heirs.

For those who are charitably inclined, a life insurance policy can be an ingenious way to make substantial donations upon their demise. It can offer a much larger contribution than what could have been possible during one's lifetime.

It is important to consider all these reasons and personalize them according to your life stage and situation. For instance, if you're getting married or engaged, your need to protect your spouse's future might urge you to buy life insurance.

Compare various life insurance rates and plans before making your decision. Online calculators and comparison tools can aid you in identifying how much coverage you might need and the premium you can afford.


Summary

In conclusion, buying life insurance is an individual decision, driven by differing circumstances and needs. It can provide financial security, protect your family's future, aid in debt payment, support your spouse's retirement, and more.

However, it may not be necessary for everyone, especially those who have no financial dependents or adequate savings. Therefore, the decision to purchase life insurance should be thoroughly considered and personalized to your specific needs and circumstances.
Life Insurance Quotes
Top Pick – JRC Insurance Group
JRC Insurance Group helps you shop, compare and save on life insurance. Regardless of your age or health background, we'll shop our 50+ life insurance companies and find you affordable life insurance you need to protect your family and fit your budget. Compare the best life insurance rates for savings up to 73%. Get Your FREE Quote.