Return Premium Term Life Insurance
How to Get Premiums Back on Your Life Insurance Policy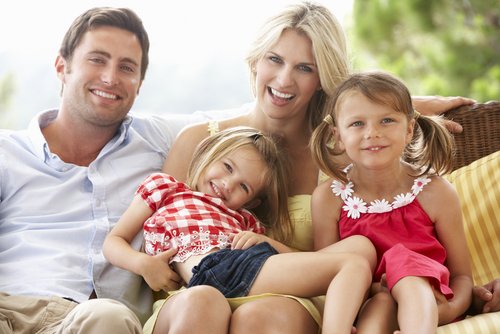 Return Premium Term Life Insurance is a new type of term life insurance policy that provides both a death benefit and a return of premium feature within the same policy.
It's Easy to Understand: If you keep your policy for the full term period, for example 10 or 20 years, at the end of that time the life insurance company that issued the life insurance policy with the return of premium feature returns to you all of the premium that you paid for the insurance policy.
There's usually some partial Return of Premium for policies canceled before the end of the term (depending on the year it's canceled – the longer it's kept in force, the higher the amount of your return premium).
Return Premium Term Life Insurance is aimed at one of the biggest objections to traditional term life insurance policies: "I'm probably not going to die before my life insurance policy expires, and my money will have been wasted."

When you buy term life insurance with a return of premium option, you don't have to waste your money. If you outlive your policy, you get your money back as stated in the policy.

Unlike regular term life insurance policies, Return of Premium term life insurance rewards you for living by offering a guaranteed return of most of the premiums paid on the policy during the level term of the policy.
This return does not include any substandard charges (extra charges for health) and rider charges (extra benefits such as disability coverage), if any, which will be paid to the policy owner at the end of the policy period, if the life insurance policy is still in force at that time.
Here's an Example: Male, age 42 with the best rate of preferred plus, $250,000 of 20-year return of premium term life insurance: Annual premium = $1,000; Return of Premium after 20 years = $20,000 ($1,000 x 20 years = $20,000) The life insurance return of premium is also income Tax Free.
You Pay No Income Taxes on the Return Premium because you aren't receiving back more money than you put into the return of premium term life insurance policy.
The return premium term life insurance policies feature fully guaranteed level premiums for the first 10, 15, 20 or 30 years and in some cases the life insurance can continue to age 95.
One Major Drawback of Return of Premium Term Life Insurance is the fact that this type of policy has much higher premiums than level term life insurance, which is the most popular type of term life insurance purchased.
Review of ROP Term Life Insurance Companies
Prudential ("A+" Superior rated)
Ages:  18 to 65
Duration:  15, 20 and 30 year terms
Health:  Standard or better health
Tobacco:  Smoking and non-smoking rate classes available
Coverage:  $100,000 and over face amounts of life insurance coverage
Assurity ("A-" Excellent rated)
Ages:  18 to 55
Duration:  20 and 30 year terms
Health:  Standard or better health, including some health issues
Tobacco:  Smoking and non-smoking rate classes available
Coverage:  $100,000 and over face amounts of life insurance coverage
Term Life Insurance Quotes
Top Pick – JRC Insurance Group
JRC Insurance Group helps you shop, compare and save on life insurance. Regardless of your age or health background, we'll shop our 40+ insurance companies and find you affordable life insurance you need to protect your family and fit your budget. Compare the best life insurance rates for savings up to 73%. Get Your FREE Quote
Return Premium Term Life Insurance
Apply for Life Insurance Online
Disclosure: Compensated Affiliate