Spouse Life Insurance
Do you need life insurance protection for your spouse?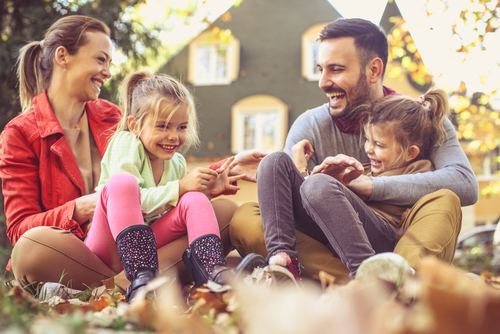 Spouse life insurance provides life insurance protection for you and your family when they need it most.
Life insurance protection for your spouse provides a specific amount of life insurance coverage on your spouse at affordable rates.
What would happen to your family if your spouse died prematurely?
What would happen if he or she was no longer there, to earn income, or take care of the home?

First, you need to consider a few things to determine whether or not your spouse should have life insurance, and how much protection he or she needs to provide financial security for your family.
In a home where both spouses work and contribute income to the family, it's important to protect the earning power of both spouses. You must consider whether the loss of income from one of the spouses would create a financial hardship on the family.
Do you rely on both incomes to meet your monthly financial expenses? Then it may be a good idea for you to get life insurance for your spouse.
Also, if your spouse does not earn an income, such as a stay-at-home mom or dad, life insurance should be considered.
If the stay-at-home parent dies, new expenses may arise, including the cost of child care and house-cleaning. These costs alone could add-up to hundreds of dollars per week.
In addition, burial expenses and final medical expenses should also be considered. The average burial can cost in excess of $6,500 including all funeral-related expenses.
The most affordable way to provide spouse life insurance protection is through a term life insurance policy.
Term life insurance provides you and your family with the maximum amount of protection at the most affordable rates available.
Life Insurance Quotes
Top Pick – JRC Insurance Group
JRC Insurance Group helps you shop, compare and save on life insurance. Regardless of your age or health background, we'll shop our 40+ insurance companies and find you affordable life insurance you need to protect your family and fit your budget. Compare the best life insurance rates for savings up to 73%. Get Your FREE Quote
Highly Recommended – Mutual of Omaha
Mutual of Omaha offers guaranteed acceptance whole life insurance for people age 45 to 85. Choose $2,000 up to $25,000 of coverage. Rates start as low as $8.84 per month. There's no medical exam and no health questions. You cannot be turned down. You can get a quote and apply online now. START HERE to get a FREE Quote.
Prudential Life Insurance | Globe Life Insurance
Can I Buy Life Insurance for My Husband?
Do I Need Life Insurance for My Wife?
Disclosure: Compensated Affiliate