Term Life Insurance Monthly Cost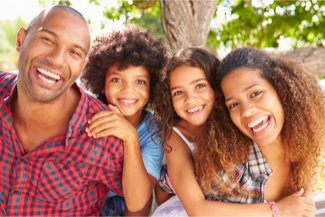 If you need term life insurance you may be wondering how much it will cost you per month.  
Like most of us you probably have a monthly budget you set so you know how much it will cost to cover your basic essentials each month including the cost of food, rent/mortgage, water, electric, cable, phone and insurance, among other things. 
Shopping for monthly term life rates online is quick and easy. And, by comparing the best rates you may save hundreds of dollars per year on your policy.
What is Term Life Insurance Average Monthly Cost?
The cost of life insurance (term policy) can average more than $125 per month for a standard 20-year term life plan. Life Insurers will usually base your insurance rate on your health and age. 
Some additional personal factors include your weight, tobacco use, your occupation, driving record, hobbies, and even your family health history. Get a FREE Quote now.
Average Life Insurance Costs
Average term insurance costs range from $8.80 to $53.00 per month for healthy non-smokers in their mid 20's, depending on the term (duration) of the policy and the amount of life insurance. 
In addition, term policyholders in their mid 40's can generally expect to pay premiums ranging from $17.50 up to $170.00 per month.
What Makes Life Insurance Cost More?
When it comes to the cost of a life insurance policy there are several key factors that can impact your price. 
Key Risk-Factors include your age, gender, health, height-to-weight ratio, driving record, hobbies, occupation, tobacco usage, credit history, and family health history, among other things.
Also, the type of term life policy, duration of coverage, and amount of insurance impact your cost of coverage.
When is the Best Time to Buy Life Insurance?
The very best time to buy life insurance protection is while you are young and healthy. 
Rates increase with your age, so the younger you are when you purchase your policy, the lower your cost – because your life expectancy decreases with age. In addition, people with health problems pay more because health issues shorten your life expectancy. 
How Does Length of Policy Term Impact Pricing for Term Life Insurance?
It's simple. The longer your policy term, the higher your cost of insurance. Because, it is more likely you may die during your coverage, the longer your life insurance policy lasts.
How Long Does Term Life Insurance Last?
Since term life is temporary insurance, it lasts for a specific period of time, usually up to 30 years. Most insurers offer term life lasting for a term of 10, 15, 20, 25 or 30 years.
What is the Monthly Cost of Term Life Insurance?
The price you pay per month for a term policy will vary based on your own personal risk factors, your age, gender, type and amount of coverage; as well as, the length of your term.
However, prices may vary from around $10 per month to over $150 per month based on your risk factors. 
Keep in mind, smokers pay up to 5-10 times more for the same amount of life insurance protection compared to the cost for non-smokers. 
The quickest and easiest way to find out how much term life will cost you per month is to request a Free Term Life Insurance Quote.
You just answer some simple questions and instantly receive the lowest prices available from 40 of the leading life insurance carriers in the USA.
Are Term Insurance Rates Locked-In?
The most popular type of term life plan is Level Term, which has rates that are locked-in to remain the same for the entire duration of your policy term, either 10, 15, 20, 25 or 30 years.
Tips for Saving Money on Term Insurance
There are several ways you may save some money on your term policy, including the following:
Compare Pricing – Rates can vary by insurance carrier, so it makes sense to comparison shop for the most affordable policy from among several of the best rated life insurers.
Calculate Your Coverage Needs – Use a term life insurance needs calculator to assist you in deciding how much life insurance you actually need. That way, you aren't paying for more coverage than is necessary based on your personal situation.
Choose Annual Premium Payment Option – Insurers charge an additional service fee if you pay your premiums monthly instead of annually.
Get Healthy – Lose Weight, Quit Smoking, and Lower Your Cholesterol. Each of these lifestyle changes can help improve your overall health and lower your cost of life insurance.
Buy Now – Purchase your term life policy while you are young and healthy. Rates are higher for older people and those with health issues.
Term Life Insurance – Monthly Quotes
Top Pick – JRC Insurance Group
JRC Insurance Group helps you shop, compare and save on life insurance. Regardless of your age or health background, we'll shop our 40+ insurance companies and find you affordable life insurance you need to protect your family and fit your budget. Compare the best life insurance rates for savings up to 73%. Get Your FREE Quote.
How to Buy Term Life Insurance Online
Globe Life Insurance Monthly Cost
Term Life Insurance Monthly Cost
Disclosure: Compensated Affiliate