What Does Life Insurance Pay For?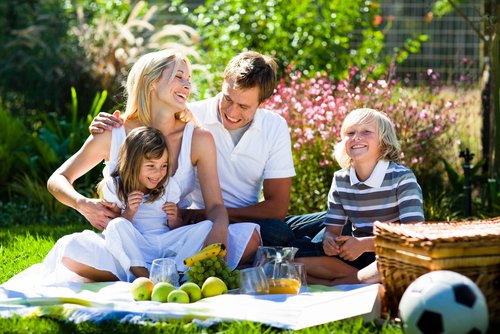 If you currently own life insurance, or are considering the purchase of a life insurance policy, you may be wondering what life insurance actually covers, or pays for.
Like most people, you want to make sure your family is financially secure if you pass away, and able to go on living without the financial stress of trying to make ends meet without your income to help support them.
What Does Life Insurance Cover? 
Life insurance is a way of helping your family cope financially after you die. 
It is intended to provide help to your loved ones when they can't rely on your salary or income any longer. The pay-out from your life insurance policy can be used to pay down debts, pay off the mortgage on a home, or just cover everyday living expenses.
Here are some common examples of things people choose to use the money they receive from life insurance to buy or pay for:
Pay Off Car Loan
Pay Off College Loan
Pay for College Education
Pay for Purchase of a New Home
Pay for Vacation
Fund Retirement
Pay for Living Expenses
Pay Off Hospital or Medical Bills
Pay Off Credit Card Debt
Pay Off Personal Loans
Invest in Stocks of Other Financial Instruments
Make Charitable Contribution
Donate to Church
Donate to School 
Buy Food, Clothes, Computer, Glasses, TV, Phone, Toys, Video Games, etc.
Lend or Give Money to Friends and/or Family Members
Pay for Wedding
Pay for Honeymoon
Pay for Elective Surgery
Pay to Renovate Home
Pay for Final Expenses
Pay for the Deceased Person's Funeral and Burial Costs
Basically, the money a beneficiary receives from the payout on a life insurance policy can be used by the recipient any way that person chooses to spend the money.
Usually, the money is paid to the beneficiary free from any federal income taxes.
The money can usually be paid to the beneficiary in a lump sum, or the person can use checks that draw on the amount in the account of the death benefit.
Another option may be monthly payments, instead of receiving one lump sum.
The options for how the death benefit is paid out may vary by insurer, and the beneficiary has the option of choosing the type of payment method.
Life Insurance Quotes
Top Pick – JRC Insurance Group
JRC Insurance Group helps you shop, compare and save on life insurance. Regardless of your age or health background, we'll shop our 40+ insurance companies and find you affordable life insurance you need to protect your family and fit your budget. Compare the best life insurance rates for savings up to 73%. Get Your FREE Quote.
What Does Life Insurance Pay For?
Disclosure: Compensated Affiliate