What is Term Life Insurance Used For?
Are You Wondering What is Term Life Insurance Used For and Why You May Need Term Life Insurance?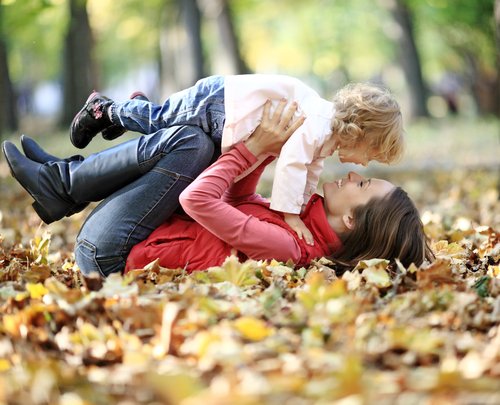 If so, it's a common question many people ask themselves when considering the purchase of term insurance coverage.
First, it's important to understand what life insurance is and how it works.
Life insurance is a contract between the insured person and the insurance company. 
The insured agrees to pay premiums on a regular basis in exchange for a certain amount of life insurance.
And, if the insured person dies while insured by the policy, the insurance company pays out a death benefit to the beneficiary chosen by the insured.
So, you pay premiums to the insurer, and if you die, the insurer pays out a life insurance death benefit to your family (beneficiary).
What is Term Life Insurance Used For?
There are many ways term life can be used to help those you leave behind.
Some of the more common reasons people buy term policiesinclude the following:
To replace the income of the main bread-winner in a family.
To payoff credit card debt.
To pay for your child's college education.
To provide for your spouse's retirement.
To allow your family to maintain the lifestyle they shared with you.
To guarantee your family's financial security for the future.
To pay for your final expenses, including funeral and burial expenses.
NOTE: Term Life is used to provide financial security for a period of 30 years or less.
The proceeds from a term life policy paid to the beneficiary can be used for any purpose.
And, the proceeds from a term insurance policy are usually paid without any federal income tax.
Life insurance can help you to provide financial security for the future of your loved ones, if you are no longer there to provide for them.
The most affordable type of life insurance is called "Term Life Insurance".
Why is Term Life Insurance the Most Affordable Coverage?
Term life is temporary life insurance lasting for a duration of up to 30 years, or until you reach a certain age, such as, age 65 or 70.
Term insurance costs a lot less than whole life insurance because it is temporary and it does not build cash value inside the policy.
Term life insurance is "Pure Protection", not an investment.
That means you can afford a lot more life insurance protection for your money with term life, compared to the cost of permanent (whole) life policies. Whole life usually costs up to 5 to 10 times more than the same amount of term life coverage.
Many families, couples, homeowners, and young people choose to buy term life insurance because it provides affordable protection and flexibility of choosing your life insurance for a period of 10, 15, 20, 25 or 30 years, when you need it most.
Features of Term Insurance Policies
Level Term
The annual insurance premium for your life insurance policy stays the same each year. The face amount of life insurance coverage also stays the same. Level term life insurance policies can last up to 30 years.
Renewable Term
Term life policies that are renewable offer the owner of the policy the option of renewing the life insurance policy at the end of the term, up to a specific age limit (usually age 65 or 70).
For example, a 10-year policy may be renewed for another 10 years when the first policy ends. If the policy is renewed, a medical exam may or may not be required. The term life insurance premium will usually increase when the policy is renewed.
Convertible Term
Before the end of the term for your policy, the life insurance policy owner (you) may be able to convert the term life insurance policy into a permanent life insurance policy. The owner usually has a specific number of years during the term life insurance policy to convert the policy. Your life insurance premiums will be higher for the permanent life insurance.
Term life is the lowest cost type of life insurance.
Term life insurance lasts for a set period of time up to 30 years.
Term life policies pay the beneficiary the face amount of the term life policy if the insured person dies during the term of the policy. 
For example, a 15-year term life policy with a face amount of $250,000 would pay $250,000 to your beneficiary if you die any time during those 15 years. 
If you're alive at the end of the policy term, the coverage ends. 
Term Life Insurance Quotes
Top Pick – JRC Insurance Group
JRC Insurance Group helps you shop, compare and save on life insurance. Regardless of your age or health background, we'll shop our 40+ insurance companies and find you affordable life insurance you need to protect your family and fit your budget. Compare the best life insurance rates for savings up to 73%. Get Your FREE Quote.
How to Buy No Exam Term Life Insurance
What is Term Life Insurance Used For?
Disclosure: Compensated Affiliate