Which Life Insurance is Best for Seniors?
Are You a Senior Citizen Shopping for a Life Insurance Policy?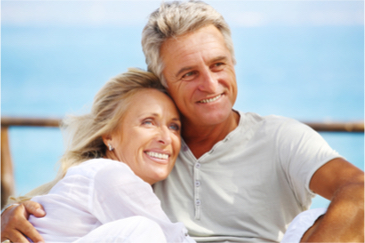 If so, you may be wondering which type of plan is best suited for your needs.
The answer depends on your personal situation, your budget, and what you want your life insurance policy to accomplish.
Life insurance can provide your loved ones with financial security after you are gone.
Common Reasons to Buy Senior Life Insurance
Many seniors choose to purchase life insurance for one of the following reasons:
To pay for their final expenses, including funeral and burial costs

To provide funds for their spouse's retirement

To replace their income

To pay off debt

To pay off a home mortgage loan

To leave money to their heirs

To provide for a charitable organization

To pay off medical bills

To provide funds for a child or grandchild's college education
Whatever your reasons for buying life insurance, there are plans available to meet your needs.
What Type of Life Insurance is Available for Seniors?
There are two basic types of life insurance: Term and Whole Life. 
Term life insurance is temporary, offering coverage for a duration of 5, 10, 15, or 20 years for seniors.
Whereas, Whole life insurance lasts your entire lifetime, but costs more than term life.
The decision on which type of life insurance to buy usually comes down to how long you need coverage. 
If you need life insurance for 20 years or less, term life would be the more affordable option.
If you need life insurance guaranteed to last your entire lifetime, whole life is a good option.
What Type of Senior Life Insurance is Cheapest?
As mentioned above, term life costs a lot less than whole life insurance because it is temporary, and you may outlive the duration of your policy.
What If I Have Health Problems?
If you have health issues, you may qualify for term or whole life coverage from a high-risk life insurance company.
What If I Have Been Turned Down for Life Insurance?
There are several reasons senior citizens may be denied life insurance, including: 
Over Age 75

Terminal Diagnosis

Poor Driving Record

Obesity
These are some of the more common reasons seniors are declined for a life insurance policy.
However, you may still have another option to get insured.
Guaranteed Approval Life Insurance 
There are life insurance policies available with guaranteed approval for seniors who meet the age requirements.  
Several life insurance companies offer plans with the following age requirements: 
Ages 45-75

Ages 40-80

Ages 45-85
In addition, the maximum amount of guaranteed coverage may vary by insurer, usually from $20,000 to $25,000.
If you need more life insurance from a guaranteed issue company, you may be able to purchase a policy from more than one insurer.
No Medical Exam and No Health Questions Asked
With guaranteed issue life insurance, you will not have to answer any questions about your health, or take any physical examination.
Life Insurance Quotes
Top Pick – JRC Insurance Group
JRC Insurance Group helps you shop, compare and save on life insurance. Regardless of your age or health background, we'll shop our 40+ insurance companies and find you affordable life insurance you need to protect your family and fit your budget. Compare the best life insurance rates for savings up to 73%. Get Your FREE Quote.
Highly Recommended – United of Omaha
United of Omaha offers guaranteed acceptance whole life insurance for people age 45 to 85. Choose $3,000 up to $25,000 of coverage. Rates start as low as $8.80 per month. There's no medical exam and no health questions. You cannot be turned down. You can get a quote and apply online now. START HERE to get a FREE Quote.
Which Life Insurance Is Best for Seniors?
Disclosure: Compensated Affiliate