Why Buy Life Insurance at a Young Age?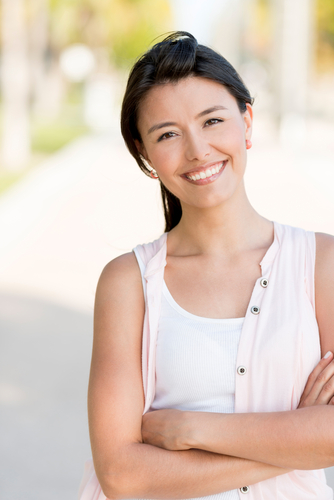 Many young people today struggle with the concept of illness or mortality in their near future.
Although, some studies indicate that nearly 1/3 of the adult population is considered obese. 
Actually, 36.5% of American adults have obesity according to current statistics provided by the CDC (Center for Disease Control.)
And rates for diabetes are on the rise for younger people today.
According to the CDC there are over 30.3 million Americans with diabetes which is 9.4% of the US population. 
That doesn't even take into account the possible long-term effects of cell phone usage on the general population, which may cause brain cancer.

Get a Free Quote for Life Insurance 

It's understandable why many young people today may not feel a need for coverage. If you have no one depending on you for financial support, then you don't have a need for a death benefit, right?
So, why would you need protection now?
Major Benefit
However, there is a major benefit to lock-in premiums and a death benefit now.
Insurability is a main concern when considering your longevity and the potential for your health to change over time. 
By buying life insurance at a young age, it ensures that if something happens to someone's health in the future, that person's rates will be based on his or her health at the time he or she originally bought the policy. That can be a big advantage if that person was to develop a health issue like diabetes.
Save Money
Buying life insurance in your twenties or thirties may save you thousands of dollars over the life of your insurance policy.
Why? Because, the younger you are when you buy your life insurance policy, the less you'll pay, usually – unless you get much healthier later in life.
Younger Means Cheaper
When a life insurance company considers an applicant, they focus on the risk the applicant is likely to make a claim at some point in the future. When it comes to life insurance, the ultimate risk to the company is the death of the applicant.
You probably understand that the death of the applicant requires the company to pay out a death benefit. But that's not the only risk to the life insurance company.
Another is the length of time that the policy is likely to remain in force. People can (and do) cancel life insurance policies at any time. So, the longer you hold a policy, the more money that the insurance company will earn.
A life insurance company's revenue is based upon the premiums collected from every customer minus the death benefits paid out within that group.
So the critical job of a life insurance company then is to minimize the likelihood of an early payout in each policy that they approve.
Simply put, your life insurance company wants you to live as long as possible!
Healthier Means Cheaper 
If there's one factor that's more important than age in determining an applicant's life insurance risk, it's health. Statistically speaking, a person who is in excellent health is considerably less likely to see an early death than one who is in poor health.
This is why life insurance companies pay particular attention to your medical history when underwriting a policy and why life insurance premiums for smokers can be 10 times the premiums for non-smokers.
But even your health is at least loosely related to your age. Since most diseases and impairments tend to develop later in life—typically more toward middle age—excellent health and youth are closely connected.
At least part of the reason why you should get life insurance when you are very young is so that you can get it before any chronic health conditions develop.
For most people, the ideal time to buy life insurance is when you're in your twenties.
Though that may seem young, chronic conditions like high blood pressure and cholesterol often begin to show up after age 30.
If you can get your life insurance policy before any these conditions develop, you'll pay substantially less in premiums.
Should You Buy Life Insurance Before You Have an Inherent Need?
It may seem counterintuitive, but age and health are strong reasons to buy life insurance before you have an apparent need. So it may not be so ridiculous then to purchase a large term life insurance policy even before you are married and have children.
The fact that you are young and healthy will not only keep the premiums low, but it will also enable you to buy a lot more insurance coverage than you may be able to a few years down the road when you actually do have dependents.
In addition, the possibility that you may develop health conditions at about the same time you have a family can never be ignored. It will result in permanently higher costs for life insurance should that happen.
Learn About the Benefits of Buying a Life Insurance Policy
When You are a Young Adult
Whether you're in your late teens, twenties or early thirties, you may be wondering if you really need life insurance protection. 
Well, to start, if you are considering the purchase of life insurance it may be because you feel you have a need for the protection.
Financial Obligations
When you're a young adult you may already have taken on some financial responsibilities; such as, a college loan, an auto loan, credit card debt, or some other type of personal loan.
Major Life Events 
In addition, you may have already experienced some major life event; such as, the passing of a loved one, the purchase of a condo or house, marriage, birth of a child, or some other event which gave cause for considering the purchase of life insurance.
Major Benefits of Life Insurance at a Young Age
Guaranteed Protection

Guaranteed Level Premiums

Renewable Coverage

Convertibility of Coverage

Lock-In Low Rates
Future Life Changes
As you grow older you may take on more financial responsibilities that require a greater need for life insurance coverage.
If you purchase a policy now you will be protected at a lower cost than waiting when you are older and the rate will be higher for you to get insured.
If you already own a policy, you may have the option of increasing your coverage amount without being required to take a physical examination.
Guaranteed Insurability
If you get a life insurance policy while you are young, you won't have to worry about a change in your health when you need coverage later on.
If your health changes over time, you may find it more difficult, more-costly, or even impossible, to get insured due to health problems.
By purchasing life insurance while you are young and healthy, you guarantee you are covered later on when you have a greater need for life insurance. 
Life Insurance Quotes
Top Pick – JRC Insurance Group
JRC Insurance Group helps you shop, compare and save on life insurance. Regardless of your age or health background, we'll shop our 40+ insurance companies and find you affordable mortgage life insurance you need to protect your family and fit your budget. Compare the best life insurance rates for savings up to 73%. Get Your FREE Quote
How to Buy Instant Life Insurance Coverage Today
Why Buy Life Insurance at a Young Age
Apply for Globe Life Insurance Online
Disclosure: Compensated Affiliate