Young Adult Life Insurance
Shopping for Young Adult Life Insurance Coverage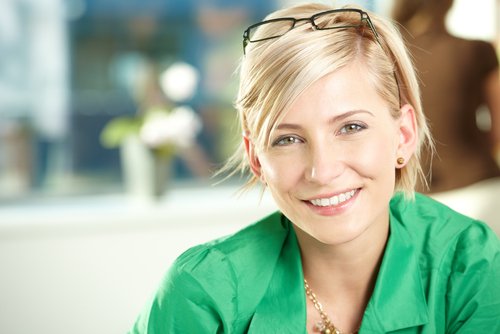 Are You A Young Adult Looking For Affordable Life Insurance Protection?
You have your entire life ahead of you and now may be the time to consider what plans you have for your future. Whether it's to advance in your career, consider marriage and starting a family, buying your first home, or other dreams you may have.
If so, you may have some questions about protecting your future with life insurance; such as, what type of life insurance is right for me and how do I find the best deal?
Whether you are in your twenties or thirties, young adults like yourself are choosing term life insurance to provide the financial security they need.
What Does Term Life Offer For A Young Adult?

Well, term insurance offers you a low-cost option for life insurance, allowing you the flexibility to choose coverage for a period of time that meets your specific needs.
Term life gives you the maximum amount of protection for the lowest price, which means it can fit any budget. You get to choose a "term" (duration) of 10, 15, 20, 25 or 30 years.
So, whether you're looking for life insurance to protect your mortgage loan, car loan, college loan, partner, spouse or kids, term insurance offers the flexibility you need.
And, it's easy to understand. With term life you select the duration of coverage and pay your premiums each month (or annually) and the insurer agrees to pay out a death benefit to the person you choose (beneficiary) upon your passing, if you die during the term of your life insurance policy.
If you outlive the duration of your term policy, then your coverage expires and there is no payout. The proceeds form a term life policy are paid out to your beneficiary free from federal income tax.
Term Life Insurance Example:
A 20-year term policy of $250,000 with annual premium of $300.
This example means you have $250,000 of life insurance coverage for a period of 20 years. You pay $300 each year to the insurance company. If you pass away during the 20 year term, your beneficiary receives $250,000 from the insurer.
Why Choose Term life insurance for Young Adults?
Many young adults choose term insurance for the following reasons:
Maximum Coverage for Lowest Price
Affordable for Any Budget
Flexible – Options of 10, 15, 20 or 30 years.
Easy to Understand
How Long Does Term Insurance Last?
You get to choose your term of coverage from 10 up to 30 years based on your specific needs.
How Much Term Life Insurance Can You Buy?
You can purchase up to $1,000,000 or more of protection based on your own specific life insurance needs. We suggest you use a term life insurance calculator to assist you in determining how much life insurance you really need.
How to Save Money on Term Life Insurance?
There are several life insurance quotes providers you can use to help you save some money on your life insurance plan including JRC Insurance Group.
If you want to comparison shop for the best savings on your life insurance policy, then JRC can help you find the lowest rates from 40 top carriers.
Top Pick – JRC Insurance
JRC Insurance Group helps you shop, compare and save on life insurance. Regardless of your age or health background, we'll shop our 40+ insurance companies and find you affordable life insurance you need to protect your family and fit your budget. Compare the best life insurance rates for savings up to 73%. Get Your FREE Quote
No Exam Life Insurance for Young Adults
Why Buy Life Insurance at a Young Age?
Disclosure: Compensated Affiliate