Affordable Life Insurance
Instantly Compare Affordable Rates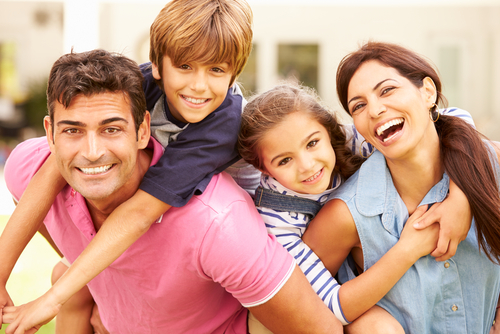 Are You Shopping for Affordable Life Insurance?
If so, you'll want to request your free quotes for life insurance from our partner JRC insurance Group which is an experienced life insurance agency licensed to do business in all 50 states in America and the District of Columbia. They have more than 25 years of experience and access to a network of over 50 leading life insurance companies.
With JRC you simply fill out a short quote request form by answering a few easy questions to instantly see on your screen the lowest prices from over 50 of the best life insurers in the USA.
Affordable Life Insurance from Top-Rated Carriers
JRC Insurance Group works with the leading life insurance companies, including Prudential, MetLife, MassMutual, Mutual of Omaha, Fidelity, Transamerica, Lincoln Financial Group, AIG, John Hancock, Pacific Life, Principal, Protective, Haven Life, SBLI, and Nationwide, among others.
They help you compare the best prices from over 50 top-rated life insurance companies to save you time and money.
Tips to Help You Get Affordable Life Insurance
Compare Rates – By comparing rates you may save up to 73% on your life insurance because each insurer has their own set of rates, and life insurance rates can vary quite a bit between insurance companies.
Choose Term Life – Term life insurance  is the cheapest type of life insurance coverage offering the lowest rates by far, compared to permanent life insurance.
Don't Buy More Life Insurance Than You Need – Use a life insurance needs calculator to help you easily decide how much life insurance you really need to protect your family.
Choose Annual Premium Payments – Annual premiums are lower than paying monthly premiums. The insurance company charges a finance fee for monthly payments. 
Quit Smoking – Smokers pay 2 to 3 times more for the same amount of life insurance compared to Non-smokers. So, if you smoke, it pays to quit smoking.
Get Healthy – Lower your cholesterol levels and your weight to qualify for lower rates on life insurance.
Buy at Least 6 Months Before Your Next Birthday – Rates are based on your age closest to your birthdate. So, if you buy within 6 months of your next birthday, you will be charged based on that age, not your current age.
Buy Coverage While You are Young and Healthy – Rates for younger adults are lower, and healthy people get lower rates on life insurance than those with health problems.
Term Life Insurance Explained
What is Term Life Insurance?
Term Life Insurance is insurance for you and your family's peace of mind. Term Life is a type of insurance policy that people buy from a life insurance company, which can provide them with financial protection and financial stability after one's death.
Term life is temporary life insurance that provides protection for a set number of years, usually 10, 15, 20, 25, 30, 35, or 40 years, or until you reach age 65 or 70.
The policy term is the duration of time you have coverage.
If you pass away during the policy term, the death benefit is paid out by the insurer to the beneficiary of your life insurance policy.
If you are alive when the policy term expires, the coverage ends and there is no payout of any benefits.
Term life is by far the cheapest life insurance that you can buy that provides protection for thirty years, or less.
Permanent life insurance costs up to 5-10 times more than the same amount of term insurance.
The primary reason peoplebuy term life is to help their loved ones (beneficiaries) financially after the owner of the life insurance policy dies.
Reasons to Compare Affordable Rates for Life Insurance
Compare rates from the convenience of your home any time of the day or night.
Instantly compare the lowest prices for life insurance from over 40 life insurers.
No need to meet with a life insurance agent.
No high-pressure sales pitch.
No obligation to buy.
Life Insurance Quotes
Top Pick – JRC Insurance Group
JRC Insurance Group helps you shop, compare and save on life insurance. Regardless of your age or health background, we'll shop our 50+ life insurance companies and find you affordable life insurance you need to protect your family and fit your budget. Compare the best life insurance rates for savings up to 73%. Get Your FREE Quote
Resources:
Buy Affordable Life Insurance on My Adult Child
Compare Instant Life Insurance Quotes Online
Disclosure: Compensated Affiliate