Burial Insurance in Wisconsin
Can I Buy Burial Insurance in Wisconsin?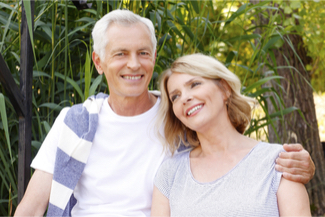 Yes, whether you live in Milwaukee, Madison, Green Bay, Kenosha, Racine, Appleton, Waukesha, or anywhere else in the state of Wisconsin, you may purchase burial insurance coverage. 
You have several options to choose from in purchasing burial insurance in Wisconsin, including buying coverage over the internet, calling a life insurance carrier direct, or contacting an insurance agent in your area to request information and a free price quote for your policy.
Burial Insurance is available to all citizens of Wisconsin who meet the requirements for approval. There may be some age restrictions which vary by insurance carrier.
However, several insurers offer burial expense life insurance plans for people between the ages of 45 to 85. Some of the leading providers of burial policies include Mutual of Omaha, Gerber Life, Met Life, AIG, Gerber and AAA, among others.
Learn About Burial Insurance 
Usually, burial life insurance coverage is a type of permanent life insurance that provides a limited amount of life insurance protection that lasts your entire lifetime.
With Burial Plans, you select the amount of coverage you need and there is no health exam or health questions required. These plans are called "Guaranteed Issue" because they guarantee approval for anyone who meets the age requirements for acceptance.
Amount of Coverage Available
The amount of insurance for burial coverage available will vary by insurer, usually from $2,000 up to $25,000. Note, if you need more insurance, you may purchase a policy from more than one insurance company.
Age Requirements to Get Insured
The availability of burial expense plans may vary by insurer, but could be 45-75, 40-80, or 45-85 years of age, to get guaranteed approval insurance for burial and related expenses.
Can I Get Burial Insurance for My Spouse?
Yes. If you are married, you have an Insurable Interest in your spouse, and you may purchase burial coverage on him or her. You can get a burial policy for yourself, and a separate policy on your spouse.
What If I Change My Mind?
Each guaranteed issue life insurance policy from Mutual of Omaha comes with a 30 day Free Look Period, based on the state requirements in your state of residence. This basically gives you a Full Refund of all premiums paid if you return your policy within the Free Look Period, which may vary from 10 days up to 30 days, depending on the state and the insurance company. 
Burial Insurance in Wisconsin Statistics
Expected WI lifespan: 78.56
Average WI household income: $52,627
Typical cost of a WI funeral and burial: Over $8,000
Typical cost of a WI cremation package: From under $1,000 to over $2,000
While cremations are becoming increasingly popular because they usually cost a lot less than a traditional burial, families may incur extra expenses to hold a service as with any funeral. 
A final expense burial policy can make certain that your family has plenty of money to plan a dignified funeral and pay other bills like travel expenses or feeding guests; as well as, paying for the cost of your burial.
Burial and Related Final Expenses
Here are some sample costs for burial and related expenses:
Metal Casket - $2,400
Funeral Service Fee - $2,100
Vault - $1,395
Cremation Casket - $1,000
Embalming - $725
Cremation Fee - $350
Hearse - $325
Transportation - $325
Urn - $275
Cosmetic Preparations - $250
Pamphlets / Prayer Cards - $160
Headstone - $199 to $10,000
Burial Plot - $1,000 - $4,000
Flowers - $150 or more
What is the Average Cost of a Funeral in the USA?
It depends on whether you opt for a burial or cremation.
The average cost of a funeral and burial is $7,360, according to the latest data from the National Funeral Directors Association (NFDA). If you get a vault — required by many cemeteries — that number rises to $8,755. The average cost of a funeral and cremation is a little lower: $6,260.
Can Life Insurance Help Pay for a Funeral?
Yes. Your beneficiaries can use the payout from your policy to cover your funeral costs.
If you don't have coverage in place yet, look into final expense life insurance — a permanent policy that's specifically designed to pay for end-of-life costs, like a funeral, burial and unpaid medical bills.
Usually marketed to seniors over age 65, these policies are limited to smaller amounts that range from $2,000 to $25,000, and they don't require a medical exam.
How Much Money Does a Wisconsin Burial Insurance Policy Cost?
We always suggest shopping around because some burial insurance companies are more competitive than others. Besides that, companies base their rates on health, age, and location. These are some examples of sample monthly premiums for a burial insurance plan in Wisconsin for a man who is 67 and doesn't smoke:
$5,000: $31
$10,000: $59
$15,000: $87
Note: The Wisconsin burial insurance rates above are just samples, and they could depend upon the company, location, and health underwriting. Either the applicant or family members might pay premiums.  Get a FREE Quote.
Guaranteed Life Insurance for Seniors in Wisconsin
Even people with pre-existing health conditions can buy a burial policy.
With Guaranteed life insurance for seniors, there are no health questions asked.
However, the insured person has to outlive a waiting period in order to qualify for the entire death benefit from the insurance policy.
Before that, the policy might only refund previous payments (including interest) or pay the beneficiaries a part of the face value.
You can also find simplified issue policies that ask a few health questions, and these are cheaper, offer an immediate death benefit, and might also offer more benefit choices.
Also, some of these guaranteed plans offer life insurance to relatively healthy people over eighty years old.
Wisconsin Burial Insurance Quotes
Top Pick – Mutual of Omaha
Mutual of Omaha offers guaranteed acceptance whole life insurance for people age 45 to 85. Choose $2,000 up to $25,000 of coverage. Rates start as low as $8.84 per month. There's no medical exam and no health questions. You cannot be turned down. You can get a quote and apply online now. START HERE to get a FREE Quote.
Your life insurance policy comes with a 30 day Risk-Free, Money-Back Guarantee
Burial Insurance for People with COPD
Disclosure: Compensated Affiliate