Buy Alabama Life Insurance
How to Buy Life Insurance in Alabama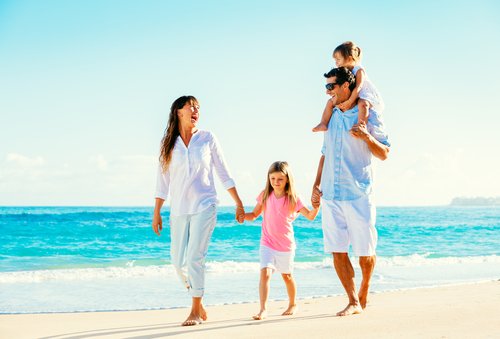 Whether you live in Birmingham, Montgomery, Huntsville, Mobile, Tuscaloosa, Auburn, Decatur, or anywhere else in the state of Alabama, you may be wondering how you can purchase life insurance protection for your family.
Buying life insurance policies in Alabama may be much easier than you expected. In fact, some life insurers offer you the option to purchase your policy direct online over the internet.
Before explaining how to buy a life insurance plan, we'll review the benefits, types of coverage available, and how you can compare pricing to help you find an affordable policy.
The Benefits of Life Insurance Coverage
There are several important benefits from owning life insurance policies.
Peace of Mind knowing your family will be taken care of when you die.
Pay Off Your Home Mortgage
Maintain Your Family's Lifestyle
Provide for Your Child's College Education
Pay Off Your Credit Card Debt
Life Insurance Provides for Current and Ongoing Expenses
The beneficiaries you choose can use the proceeds from your term life insurance policy to pay for immediate expenses, such as:
Food
Clothing
Utilities
Funeral Costs
Medical Bills
Legal fees
Taxes
Estate settlement costs
Outstanding mortgage loans or business debts
Life Insurance Helps to Secure Your Family's Financial Future
The proceeds from your term life insurance policy can help your family pay for future financial obligations, such as:
College tuition
Monthly Living Expenses
Retirement funds for your spouse
Choosing a Life Insurance Plan
There are two different types of life insurance plans available including Term and Permanent.
Term Life Insurance
Term life is a temporary policy providing protection for a limited period of time, usually up to 30 years. You may be able to choose coverage lasting for a period of 10, 15, 20, 25 or 30 years.
With term life, you pay premiums monthly for the life of your policy, and if you outlive the policy, the coverage ends. If you pass away during your policy term, the death benefit is paid out to the person(s) you choose as beneficiary.
Learn more about how a term life insurance policy works.
Permanent Life Insurance 
Permanent coverage provides lifetime protection, as long as you continue to pay your premiums on time. These plans pay out a death benefit upon your passing, and they also build up cash value inside the policy over time, from which you may take a loan.
Permanent life plans usually cost up to 5 to 10 times more than term insurance for the same amount of life insurance coverage.
Compare the benefits of term life insurance vs. permanent life insurance policies.
How to Save Money on Your Life Insurance Policy
There are several tips you can use to help you get more affordable life insurance premiums.
Compare Rates – You may save up to 50% or more on your premiums by comparing prices among several insurers.
Choose Term over Permanent – Permanent life insurance costs up to 5-10 times more than term insurance policies.
Annual Premium Payments – Insurers charge an additional processing fee for monthly or quarterly premium payments. Paying premiums once (annually) per year will save you money.
Get Healthy – Improve your overall health by eating right, exercising and lowering your cholesterol to qualify for a better rate on life insurance.
Quit Smoking – Smokers pay up to 5-10 times more than non-smokers for the same amount of life insurance protection.
Lose Weight – People who are obese or overweight pay a higher premium because of the greater risk of developing health problems which could shorten your life expectancy.
Avoid High Risk Hobbies – People who take part in high risk hobbies; such as, B.A.S.E. Jumping, mountain climbing, racer driving or skydiving pay a higher rate for life insurance.
Tips for Comparing Life Insurance Quotes
Compare Rates from several life insurance companies, because pricing does vary by insurer.
Compare Pricing for 10, 15, 20 and 30 years of term life coverage.
Review the Financial Strength Ratings of the insurance companies.
Don't Buy More life insurance than you Need.
Buy life insurance while you are Young and Healthy, as rates increase with age.
Comparing different Limits of Coverage, as you may find it's not that much more costly to buy a higher limit of life insurance; for instance, $300,000 instead of $250,000.
NOTE: Life Insurance Quotes are Free. This is no charge to compare pricing on term life policies.
NO Exam Policies: Yes, you may be able to purchase a term life policy without having to take any health examination.
Today, more and more people are choosing to purchase their life insurance direct online without taking a medical exam. And, rates for no exam term life plans can be affordable compared to those policies that do require a physical.
Comparing Prices on Life Insurance Plans
It's quick and easy to shop and compare the best pricing available by requesting a free quote for life insurance online. 
You just answer some simple questions about your age, gender, health, tobacco use, amount of coverage you need, etc. and then click on a button to instantly see the lowest prices available. It takes less than one minute. Request a Free Life Insurance Quote now.
Applying for Coverage
When it comes to applying for your life insurance policy, you may have several options available to you, including: 
Meeting with an Insurance Agent
Applying for Coverage Over the Phone
Applying for Life Insurance Online
Learn about applying for a life insurance policy online.
No Medical Exam Options
Today more and more people would rather buy their life insurance without having to take any health examination.
Now there are several options available for no exam life insurance plans, including term life without exams and guaranteed issue whole life insurance policies.
Term life insurance plans are available offering up to $2,000,000 of coverage without an exam, for healthy individuals between the age of 20 to 60, who qualify for coverage. 
Guaranteed issue whole life plans offer up to $25,000 of coverage for people between the age of 45 to 85, with no health exam and no medical questions asked. If you meet the age requirements for approval, you can't be denied coverage.
Alabama Life Insurance Quotes
Top Pick – JRC Insurance Group
JRC Insurance Group helps you shop, compare and save on life insurance. Regardless of your age or health background, we'll shop our 40+ insurance companies and find you affordable life insurance you need to protect your family and fit your budget. Compare the best life insurance rates for savings up to 73%. Get Your FREE Quote.
Highly Recommended – Mutual of Omaha
Mutual of Omaha offers guaranteed acceptance whole life insurance for people age 45 to 85. Choose $2,000 up to $25,000 of coverage. Rates start as low as $8.84 per month. There's no medical exam and no health questions. You cannot be turned down. You can get a quote and apply online now. START HERE to get a FREE Quote.
Your life insurance policy comes with a 30 day Risk-Free, Money-Back Guarantee
Buy Life Insurance Online No Phone Calls
Apply for Globe Life Insurance Online
Disclosure: Compensated Affiliate