Life Insurance for Young Parents
Tips on Buying Life Insurance for Young Parents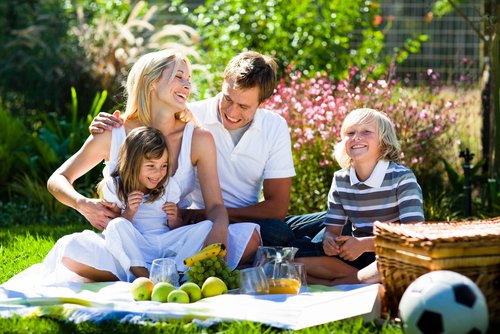 Are You Young Parents Looking for Life Insurance Protection? 
If so, you probably want to find the best life insurance to provide the financial security your children deserve to protect their future.
Now that you have a family one of the most important decisions you can make is purchasing life insurance to guarantee your young family taken care of in case you are no longer there to provide for them.
Life insurance can do just that. Life insurance provides guaranteed protection and financial security to help your family go on without your income.
The proceeds from life insurance can be used for any purpose, including to replace your income, pay the mortgage, pay off credit card debt, provide for your child's education, your spouse's retirement, and to allow your family to continue the lifestyle they enjoyed with you.

You can request free life insurance quotes now to find the most affordable life insurance protection for your loved ones.
Questions & Answers About Life Insurance for Young Parents
How Long Do We Need Life Insurance?
That depends on what your goal is for your policy. Do you want life insurance long enough until your kids are on their own and the home mortgage is paid off? If so, you may want to consider a 20 or 30 year term life insurance policy.
What is the Best Type of Life Insurance for Young Parents?
If you need lifetime coverage permanent life insurance can provide the protection you need. But, it costs a lot more than term life insurance which provides protection for 10, 15, 20 or 30 years.
Many young families want the most life insurance at the lowest price while their family is growing, and a 30 year term life plan can guarantee you low rates for the entire 30 years of your policy.
How Much Life Insurance Do We Need?
This is one of the most important questions to answer about your life insurance needs. To get an accurate estimate of your true life insurance needs, we recommend you use this life insurance needs calculator to give you an instant estimate of how much life insurance you and your family need.
What are the Top Life Insurance Companies?
There are many highly-rated life insurance carriers in America, and literally hundreds to choose from when comparing plans.
Among the leading life insurance companies in America offering term life insurance are Metlife, Nationwide, Allstate, New York Life, Liberty Mutual and Prudential.
However, some of the life insurers offering the most competitive rates for term life insurance are Banner Life, ING and Transamerica.
Can We Buy Life Insurance Online?
If you qualify, you may be able to purchase a life insurance policy for you and your spouse online.
Some life insurance quote providers like JRC Insurance Group have a network of highly-rated life insurance carriers from which you can compare the lowest rates in less than 2 minutes.
And, they have helpful licensed life insurance representatives to assist you in answering all of your questions about buying life insurance. You can speak to them online at their toll-free number or communicate with them about your questions by email.
Do We Have to Take a Physical Exam?
No, you may not have to take a physical exam in order to purchase your life insurance coverage online.
In fact, if you are healthy and age 60 or under you may qualify to buy up to $1,000,000 of term life insurance online without taking any health examination.
That's right, no doctor exam, no blood tests, no urine tests, and no needles.
Life Insurance Quotes
Top Pick – JRC Insurance Group
JRC Insurance Group helps you shop, compare and save on life insurance. Regardless of your age or health background, we'll shop our 40+ insurance companies and find you affordable life insurance you need to protect your family and fit your budget. Compare the best life insurance rates for savings up to 73%. Get Your FREE Quote
What is the Cheapest Life Insurance Policy?
Low Cost Life Insurance for Families
Life Insurance for Young Parents
Disclosure: Compensated Affiliate