Need Life Insurance Today
Learn How to Buy Life Insurance Today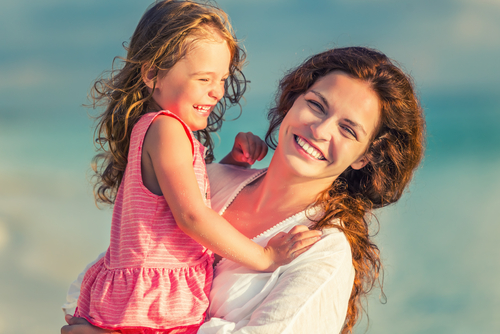 Do You Need Life Insurance Today? 
If so, you've come to the right place.
If you need life insurance right away, the quickest and easiest way to get insured is to purchase an Instant-Issue life insurance policy.
You just request a free quote, apply online and get approved within 15 minutes, if you qualify. Your approval is based in part on your answers to the health questions asked on the online application.
Once you are approved, just select a premium payment option, make your first month's payment, and your coverage begins immediately. 
Here are Three Options for you to choose from depending on your specific life insurance needs:
Haven Life
Haven Life offers up to $2,000,000 of instant life insurance coverage for healthy individuals who meet their requirements for approval. 
Haven's life insurance plans are available for people ages 20 to 60.
Haven Life offers some of the most competitive pricing available for no exam life insurance policies. They offer the quickest and easiest way for you to get insured for more than $100,000 of life insurance coverage.
Applicants age 60-64 are eligible to apply for up to $1 million in coverage; subject to underwriting approval.  
Some qualified applicants (U.S. citizens up to the age of 59) will be able to finalize coverage without the need for a medical exam. The majority of applicants are still required to take a medical exam.  
Keep in mind: Issuance of the policy or payment of benefits may depend upon the answers given in the application and the truthfulness thereof.
Top Pick – Haven Life
Get up to $2,000,000 of affordable term life insurance today.

Apply online in under 20 minutes, start coverage today

Backed by MassMutual, rated A++ by AM Best
Haven Life uses the information provided in your application to make an instant decision on your application. 
Healthy, qualified applicants (based on the information provided in your life insurance application) can be insured immediately with no medical exam while other applicants can receive immediate coverage pending a medical exam.
Globe Life
Highly Recommended – Globe Life Insurance
$1* Buys $100,000 Globe Life Insurance for Adults or Children
No Medical Exam 

- Simple Application.

No Waiting. Buy Direct.

Rates as Low as $3.49 per month.

Join 4.2 Million Policyholders.

No Phone Required. No Credit Required.

No Agent Involved.
United of Omaha
United of Omaha offers life insurance with guaranteed approval for people ages 45 to 85. That means, you cannot be turned down if you meet the age requirement. 
There's no physical examination required, and there are no health questions asked. Even if you have a pre-existing health condition, you cannot be denied coverage if you are between 45-85.
Highly Recommended – United of Omaha
United of Omaha offers guaranteed acceptance whole life insurance for people age 45 to 85. Choose $3,000 up to $25,000 of coverage. Rates start as low as $8.80 per month. There's no medical exam and no health questions. You cannot be turned down. You can get a quote and apply online now.  START HERE to get a FREE Quote.
* United of Omaha provides a 60 day money-back guarantee.
Reasons You Need Life Insurance Today
Burial, Funeral and Final Expenses – The average cost of a funeral, burial and relates expenses is around $8,000.
Paying Off Debt – Many people buy life insurance to leave money to pay off their debt, including credit cards, car loans, college tuition, etc.
Pay off Home Mortgage Loan – Make sure your loved ones can remain in the home they shared with you by providing the money needed to pay off the mortgage on your house or condo.
Income Replacement – The proceeds from a life insurance policy can help replace your lost income for your family, so they have money to pay for their monthly living expenses.
Leaving an Inheritance – Many people choose to buy life insurance to leave money to their spouse, children or grandchildren, providing financial security for their future.
When You Need Life Insurance
Engaged – If you are engaged to be married.
Married – If you are married.
Divorced – If you provide financial support to your own children and/or ex-spouse.
Have Children – If you have a child, one on the way, or children at home.
Home Owner – If you own your own home.
Legal Guardian for Your Siblings – If you are the legal guardian for your under-age siblings, or for your adult sibling with a physical or mental impairment.
Provide for Your Parents – If you provide financial support for your parents.
Do You Have Anyone Who Relies on You for Financial Support?
If the answer is "Yes", you need life insurance.
You many have a need for life insurance protection if you have anyone who relies on you for any means of financial support.
Start Your Life Insurance Today
Immediate Coverage Term Life Insurance Plans
Do You Need Life Insurance Today?
How to Buy Life Insurance Today
Disclosure: Compensated Affiliate