Understanding Senior Guaranteed Acceptance Life Insurance Plans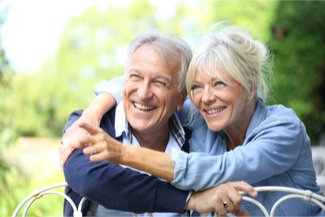 Guaranteed acceptance life insurance can be a beneficial and affordable option for seniors who are concerned about their final expenses and want to ensure that their loved ones are not burdened with these costs. It's a policy designed for individuals who may struggle to secure cover from regular life insurance due to health issues or age.

Guaranteed acceptance life insurance, as the name implies, guarantees that you will be accepted for life insurance coverage, regardless of your medical condition or age. This type of policy doesn't require a medical exam or ask health-related questions, ensuring guaranteed insurability.

Typically, anyone aged above 45 up to 85 years can apply for senior guaranteed acceptance policies. The age requirements can vary slightly depending on the insurance provider.

Renowned insurance companies like Mutual of Omaha, Met Life, and Colonial Penn are among those offering guaranteed issue policies. It's always crucial to shop around and compare senior guaranteed acceptance quotes from different insurers to find the most suitable plan to meet your needs and fit your budget.
Top Guaranteed Issue Life Insurance Companies


Up to $25,000 of coverage
No physical exam and no health questions asked
Guaranteed Acceptance ages 45-85 (50-75 in NY)
30 day money-back guarantee.
Two year limited benefit period
Met Life
Rates as low as $10 per month.
Guaranteed Issue for ages 45-75.
Up to $20,000 of coverage available.
No medical examination required.
Two year limited benefit period.
Colonial Penn
Exclusively for ages 50 - 85 (most states)
You cannot be turned down because of your health
There are no health questions asked and no physicals to take
Two year limited benefit period
Cost of Guaranteed Approval Life Insurance

The cost of guaranteed approval coverage for seniors primarily depends on their age, gender, tobacco use, state of residence, the amount of coverage, and the policy terms. Generally, premiums can range from as low as $10 to as high as $300 per month. Insurance providers determine the rates based on their own underwriting guidelines.
 Common Terms and Conditions
Common terms and conditions for guaranteed policies include a predetermined death benefit amount, premium payment schedule, and a graded death benefit - a clause that limits the full payout of the policy if the policyholder dies within the first two years.

Apply for Coverage Today
Applying for guaranteed life insurance is usually quick and easy. Many insurance companies have simplified the application process for guaranteed acceptance plans, which can be completed online or over the phone.
Some insurance companies may have a waiting period before the full benefits of the policy come into effect. This period, often around 2 years, means that if the insured person dies within that time, the beneficiaries will only receive a portion of the death benefit.
How Long Do You Pay Premiums?

You will continue to pay the premium as long as you live or till the policy matures, which is typically at age 100. Once you start a policy, the premium rate is usually locked and won't increase as you age or if your health condition changes.


Does Guaranteed Life Insurance Build Cash Value?

Guaranteed acceptance life insurance policies primarily serve to provide death benefits, making them a more affordable alternative to whole life insurance for many seniors.
However, guaranteed issue permanent life insurance plans may build cash value over time from which the policy owner may take a loan if needed.
Difference Between Guaranteed Life and Whole Life Insurance
As for the difference between guaranteed life insurance and whole life insurance, whole life coverage offers a living benefit or cash value component that grows over time and can be borrowed against. On the other hand, guaranteed life insurance is simpler, focusing mainly on providing a death benefit without the added investment component.
In addition, guaranteed issue policies are easier to qualify for and do not require any health exams. Also, no health questions are asked when you apply for a guaranteed policy. So, it's much easier for you to get insured.
Drawbacks of Guaranteed Acceptance Plans
Despite the many benefits of guaranteed acceptance life insurance, potential drawbacks should also be considered. These include higher premiums compared to medically underwritten policies, lower maximum coverage amounts, and the graded death benefit that limits payout within the first couple of years you are insured.
Life Insurance That Won't Turn You Down
Guaranteed approved life insurance stands out as the policy that won't turn you down due to health reasons or age, if you meet the age requirement for approval – for example, if you are between ages 45-85 years old.
It's designed to accept all applicants within the specified age range, which is why it's often referred to as guaranteed issue life insurance for seniors.
Free Look Period

Before investing in a guaranteed acceptance life policy, it's essential to understand the free look period. This is the window (usually 30 days) during which you can cancel your policy and get a full refund of all premiums you have paid.
Amount of Insurance Coverage Available

Also, keep in mind that guaranteed issue policies often come with lower death benefit amounts compared to traditional life insurance policies due to the high risk they pose to insurance companies.
For example, you may be able to purchase up to $25,000 from one insurance company.

Remember that if you're in good health and willing to undergo a medical exam, you might be able to get a traditional life insurance policy with higher coverage at a lower cost.
Common Reasons to Buy Guaranteed Approval Life Insurance

For seniors willing to leave a legacy to their family, cover the cost of their funeral, or settle their debts, then guaranteed life insurance could be a great choice.
They have had a heart attack recently
They have received a diagnosis of a serious medical condition
They have been denied for coverage by other life insurance companies
Their medical conditions are serious but not terminal
They are obese or a heavy smoker
They are over age 75


However, always consider your individual circumstances, the pros and cons, and the overall value of the insurance policy before making a decision.

If you're shopping for a guaranteed policy, consider consulting a trusted insurance advisor or broker. They can help you navigate through the options and find a policy that best suits your needs and budget.

Be aware that the death benefit from a life insurance policy with guaranteed approval is usually tax-free, which means the beneficiaries will receive the full amount without deductions.

Most importantly, ensure you're comfortable with the cost and the coverage a policy offers. The right policy should give you peace of mind, and not create a financial strain.

Just by considering such a policy, you've already taken a crucial step in securing financial protection for your loved ones. With the right approach, senior guaranteed acceptance life insurance can be a useful tool in financial planning and leaving a legacy.
Top Pick – Mutual of Omaha
Mutual of Omaha offers guaranteed acceptance whole life insurance for people age 45 to 85. Choose $2,000 up to $25,000 of coverage. Rates start as low as $8.84 per month. There's no medical exam and no health questions. You cannot be turned down. You can get a quote and apply online now. Start Here to get a FREE Quote. 
Your life insurance policy comes with a 30 day Risk-Free, Money-Back Guarantee
Senior Guaranteed Acceptance Life Insurance
Disclosure: Compensated Affiliate