Senior Life Insurance for Mortgage Loan
Learn About Senior Life Insurance to Pay Off Mortgage Loan
Are you a senior citizen with a new home mortgage loan or a second mortgage, and in need of life insurance to protect your home loan and your family?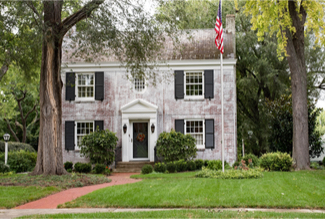 If so, you may be shopping for the most affordable life insurance to make sure your loved ones can remain in the home they share with you should you pass away before your outstanding mortgage is paid off.
Today you can Compare Instant Price Quotes for the most affordable mortgage life insurance for seniors with no delays and no obligation to buy.
You just answer a few basic questions and instantly receive the best prices available from 40 of the leading insurance companies in America.
Seniors can purchase elderly life insurance as a way of protecting their mortgage loan. A life insurance policy provides a death benefit after the policyholder of the life insurance passes away. This death benefit can be used by the insured's beneficiary (for example: spouse or family members) to cover various costs including mortgage loans which will still be owed. 
Many life insurance carriers have adapted their insurance policies to include coverage for seniors which means even a retired person can purchase life insurance for mortgage protection.
Whether you are age 60, 65 or over 70, you may still qualify for a term life insurance policy which will help you protect your home mortgage loan.
Keep in mind, the older you are, the shorter the duration (term) of your policy that may be available to you. 
Usually, term life plans may be available for a period of 10, 15, 20, 25 or 30 years.
However, seniors may be limited to term insurance coverage for a duration of 5, 10, 15 or 20 years depending on your age and health.
In addition to term life plans, there are guaranteed issue policies available to people ages 45 to 85. These plans usually offer up to $25,000 coverage.
With elderly guaranteed issue life insurance, there is no physical examination required and you need to answer any questions about your health. These policies are simplified issue, final expense insurance and guaranteed acceptance plans.
NOTE: You can even buy coverage for yourself and your spouse or partner.
Senior citizens who purchase life insurance with the intention of covering mortgage loans may wish to entrust a close family member as their primary beneficiary of their life insurance policy.
The primary beneficiary is the person who receives the proceeds from the insurance policy when you pass away.
Once your beneficiary receives the life insurance payout, he or she can spend the money on anything. That's why you may want to either open an insurance trust fund or designate as beneficiary someone who lives in your house and who will be directly affected by the mortgage loan.
Life insurance can be used by elderly people who haven't yet paid off their home mortgage loans to protect their homes and their loved ones.
Seniors can easily compare the best prices on life insurance to protect their mortgage loan by requesting free quotes from multiple insurance carriers. This way you have offers from several carriers all in one place, without any hassles or delays.
It only takes about a minute or two to answer a few simple questions and receive your free life insurance quotes right now. 
We recommend JRC Insurance because they have the experience with placing mortgage life insurance coverage for senior citizens. They help you compare the best offers and find the most affordable policy to meet your needs.
Senior Life Insurance Quotes
Top Pick – JRC Insurance Group
JRC Insurance Group helps you shop, compare and save on life insurance. Regardless of your age or health background, we'll shop our 40+ insurance companies and find you affordable life insurance you need to protect your family and fit your budget. Compare the best life insurance rates for savings up to 73%. Get Your FREE Quote. 
Senior Life Insurance for Mortgage Loan
Globe Life Insurance for Seniors
Senior Mortgage Life Insurance
Disclosure: Compensated Affiliate