Term Life Insurance Lowest Rates
How to Get the Lowest Rates on Term Insurance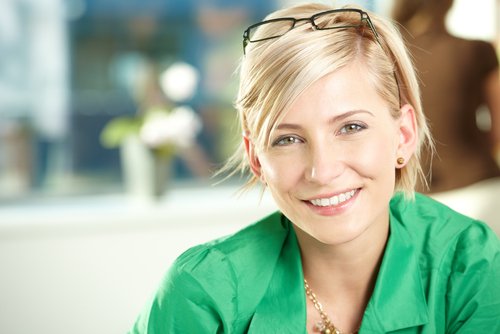 If you're in the market for term life insurance you're probably interested in finding the lowest rate possible for your coverage. 
That's understandable. Nobody wants to pay more for their insurance than needed.
So, how can you find the lowest rate for your coverage?
There are several ways to lower your cost of life insurance and we'll review them for you so you can save the most on your term life policy.
Ways to Save on Term Life Insurance
Compare Rates – Pricing varies by insurer, so make sure to compare the lowest premiums among several of the leading insurers. Request a free term life insurance quote now.
Select a Term – Term life offers coverage for a period of 10, 15, 20, 25 or 30 years.
Choose Right Amount of Coverage – Don't buy more coverage than you need, but use a life insurance calculator to help you determine how much insurance you really need to protect your family.
Annual Premium Payment Option – Choosing the annual premium payment option will save you some money instead of paying monthly and being charged a service fee for additional payments.
Tips for Lower Rates
Don't Delay – Buy your life insurance policy while you are young, since rates increase with age.
Quit Smoking – Smokers may pay up to 5-10 times more than non-smokers for the same amount of insurance.
Lose Weight – Many people are overweight or obese, and they pay higher rates on life insurance because being overweight shortens your life expectancy.
Lower Cholesterol Levels – People with a lower cholesterol level get a better deal on their rate for life insurance.
No High-Risk Hobbies – If you take part in high risk hobbies; such as, mountain climbing, sky diving, or auto racing, you will pay a higher rate for life insurance.
No High-Risk Jobs – People with a dangerous occupation; such as, fire fighters or long haul truckers will pay more for life insurance due to a greater risk of death resulting from their job.
What is Level Term Insurance?
Level term is a type of life insurance plan that provides temporary coverage for a specific period of time, usually from 10 to 30 years.
Level term may offer "Term" coverage for a term of 10, 15, 20, 25 or 30 years.
The shorter the policy term, the lower your annual cost for coverage.

The Main Benefits of Level Term Life Policies Include:
Guaranteed level rates for the entire duration of your life insurance policy.
Guaranteed level amount of life insurance protection for the term of your policy.
Lowest rates on life insurance coverage.
Example of Term Life: 
$300,000 15 Year Level Term Life Policy - $400 annual premium.
You would pay $400 each year and if you pass away during the 15-year term, your family (beneficiary) would receive the $300,000 death benefit proceeds from your policy. 
However, if you are alive after the 15-year term life policy expires, your life insurance coverage ends with no payout of any benefits. 

Why Choose Level Term Life Insurance?
Level term life insurance makes it easy for you to budget for your life insurance. Since your rate stays the same each year, you can count on no increase in your insurance premiums. Which makes it easier for you to budget your cost of life insurance.

Decreasing term life insurance provides coverage that declines each year, but your premiums stay the same.

Level term insurance provides the same amount of life insurance each and every year you own your policy.

And, level term life provides the most popular type of term insurance, because the rates are the lowest, you can afford more protection for your loved ones.

You even get the option of choosing flexible coverage for a period of 10, 15, 20, or 30 years, which offers you the flexibility to buy the insurance you need, while you need it, to meet your family's specific needs.

For example, many families choose a 20 or 30-year level term planto provide protection until the kids are grown and on their own. And, a 30-year plan can give you protection to pay off the mortgage loan on your family's home.
When Comparing Level Term Life Insurance Rates Make Sure You Consider:
Duration – How many years you need life insurance.
Amount – How much coverage you need. 
Budget – How much you can afford to pay.
In addition, when reviewing your level term premium quotes make sure you consider the financial strength rating (which is shown with the quotes). 
The financial rating of an insurance carrier is an indication of the insurer's ability to pay their claims, and meet their financial obligations.
Term Life Insurance Quotes
Top Pick – JRC Insurance Group
JRC Insurance Group helps you shop, compare and save on life insurance. Regardless of your age or health background, we'll shop our 40+ insurance companies and find you affordable life insurance you need to protect your family and fit your budget. Compare the best life insurance rates for savings up to 73%. Get Your FREE Quote.
Cheapest Life Insurance for People over 60's
Low Cost Life Insurance for Your Family
Life Insurance for Seniors Age 50 to 85
Term Life Insurance Lowest Rates
Disclosure: Compensated Affiliate