Where Can I Buy Cheap Life Insurance for Seniors?
Are You Looking to Buy Cheap Senior Life Insurance Protection?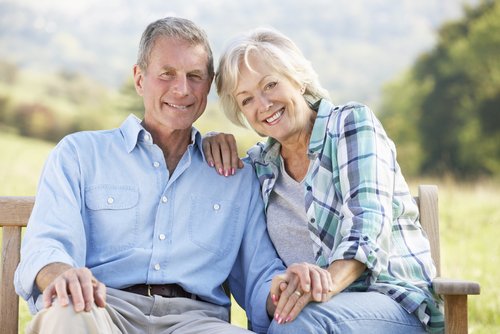 If so, you'll want to learn about the cheapest type of life insurance available.
What is the Cheapest Type of Life Insurance?
Term life insurance offers you the maximum amount of insurance at the lowest price. 
With term life, you select the length of time you need your life insurance coverage to last – from 10 to 30 years. Most insurance carriers offer "term" options of 10, 15, 20, 25 or 30 years.
The cheapest term life is a policy with the shortest duration of insurance – 10 years. However, some insurers may offer 5-year term life policies.
How to Get the Cheapest Life Insurance Policy? 
You'll want to consider the following tips when purchasing your low-cost policy:
Choose Term Life – Permanent life insurance costs up to 5-10 times more than term insurance.
Compare Rates – By comparing prices you may save hundreds of dollars per year on the cost of your policy.
Choose Annual Payments – Insurers charge a service fee for monthly or quarterly premium payments, which means making annual premium payments will save you some money.
Use a Needs Calculator – Make sure you buy the right amount of life insurance, instead of purchasing more coverage than you really need. Use a life insurance needs calculator to help you decide how much insurance to get.
Quit Smoking – Smokers may pay up to 2-5 times more for the same amount of life insurance as non-smokers.
Get Healthy – You may qualify for a better health classification (lower rate) if you lower your cholesterol levels, lower your Body Mass Index, eat right and exercise regularly.
Safe Lifestyle – People who have a high-risk occupation and/or take part in high risk hobbies pay more for life insurance.
Where Can You Buy Cheap Life Insurance?
There are several ways to purchase your life insurance plan.
Contact a Local Life Insurance Agent
Call Life Insurance Companies One-By-One
Visit a Life Insurance Broker Online
Today, more and more people like you are choosing to purchase their life insurance coverage over the internet. It just makes sense. 
You can complete the entire life insurance buying process online (safe and secure) without the hassles and delays of the traditional way of purchasing insurance.
In fact, many life insurance carriers now have websites which allow you to request a premium quote and apply for coverage, either online or over the phone.
By choosing an online life insurance broker you can objectively compare the best pricing from over 40 of the leading life insurance companies. And, have all of your questions answered by a licensed life insurance representative – at your convenience.
Why Buy Your Life Insurance Coverage Online?
There are several reasons many people choose to buy their policy online, including:
It's Quick and Easy
No Need to Meet with an Agent
No High-Pressure Sales Pitch
Objective Comparison of Rates
Save Money
How Does Term Life Insurance Work? 
Term Life provides you with life insurance that lasts for a set period of time. If you die during the "term" of your coverage, your beneficiary receives the death benefit from your policy.
If you are alive when your insurance expires, there is no payout. 
Since term life coverage is temporary, you may outlive the duration of your life insurance protection. And yes, many people are still alive when their term policy expires.
If you find you still need coverage when your term life policy ends, you may be able to qualify to purchase a new policy, but your rate will be based on your age at that time. 
And, if you have health issues, you may find it difficult to get insured. 
So, make sure you select a "term" (duration) of coverage that matches your specific life insurance needs.
Why is Term Life the Cheapest Type of Life Insurance?
Term insurance is the cheapest life insurance coverage you can buy for several reasons:
It's Temporary – Term life only lasts for a specific number of years.
It's Pure Protection – Term life is only life insurance.
It's Not an Investment – There is no cash value or investment feature, just insurance.
No Loans – You cannot take a loan from a term policy because it has no cash value.
Expiration Date – Each term policy comes with an expiration date, which means you may outlive your term life insurance.
Senior Life Insurance Quotes
Top Pick – JRC Insurance Group
JRC Insurance Group helps you shop, compare and save on life insurance. Regardless of your age or health background, we'll shop our 40+ insurance companies and find you affordable life insurance you need to protect your family and fit your budget. Compare the best life insurance rates for savings up to 73%. Get Your FREE Quote.
Highly Recommended – Mutual of Omaha 
Mutual of Omaha offers guaranteed acceptance whole life insurance for people age 45 to 85. Choose $2,000 up to $25,000 of coverage. Rates start as low as $8.84 per month. There's no medical exam and no health questions. You cannot be turned down. You can get a quote and apply online now. START HERE to get a FREE Quote.
Where Can I Buy Cheap Life Insurance for Seniors?
Life Insurance for Seniors Age 50 to 85
Cheapest Life Insurance for Over 60s
Disclosure: Compensated Affiliate