Which Term Insurance Is Good?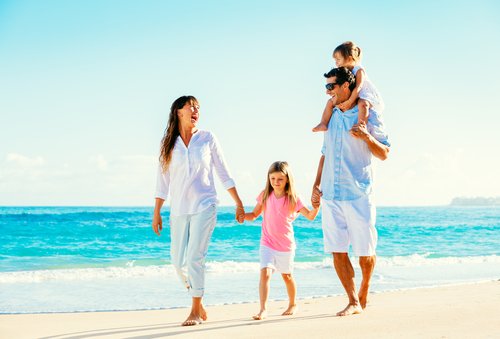 If you are shopping for a life insurance policy you may have heard about term insurance; also known as, term life insurance.
If you are in need of temporary coverage, then term insurance may be just what you are looking for when it comes to providing financial security for your family for a duration of thirty years, or less.
Term life is a type of temporary life insurance policy that provides coverage lasting for a specific duration. Although some insurers offer 35 or 40 year policy terms, usually you can choose from 10-30 years of coverage.
Types of Term Insurance Policies
There are several different types of term insurance plans that may be available to you. Here is a review of several options for you to consider:
Level Term Life Insurance – Level Term offers life insurance for a term of 10, 15, 20, 25, 30, 35 or 40 years. Your premiums never increase and your coverage amount never decreases during the Policy Term.
Decreasing Term Insurance – Decreasing Term offers coverage lasting for up to 30 years. You premium never increases but the amount of life insurance provided by your policy declines each year.
No Exam Term Life – There are insurers that offer term policies without you having to take a physical exam. However, in order to qualify for coverage, you usually need to be between 20-60 years of age and in good health. They also cost more than regular term life policies that require you to take a physical examination.
Renewable Term Insurance – Renewable Term is term life that allows you to renew your policy upon expiration, usually for a period of up to 10 years. This is an option that comes with many term life policies.

Annual Renewable Term – Annual Renewable policies offer one year of term coverage and allow you to renew your policy for another year at a higher premium, based on your age at time of renewal. This type of life insurance can become very expensive over time, depending on how many times you renew your term insurance plan.
Return of Premium Term – Return of Premium policies offer coverage from 10 to 30 years with level premiums and your coverage remains level throughout the life of your policy. Rates are higher than for regular term life, but if you are alive when your policy expires, you get back your premiums you paid for your coverage over the years.
Review of Level Term Life Insurance
Level term is the most popular type of term policy available because it offers coverage that never decreases and premiums that never increase, during the life of your policy.
With level term, if you (The Insured) pass away while your policy is In Force, the death benefit is paid out to your beneficiary, which you select when you buy your life insurance policy.
If you outlive the duration of your term life coverage, there is no pay out of any benefits, and your life insurance ends.
Level term life offers affordable protection with coverage options of 10, 15, 20, 25, 30, 35 or 40 years. Your cost and approval for a policy will be based on your age and health, among other risk factors.
You can compare free, instant term life insurance quotes through JRC Insurance Group. You just fill out a short Quote Request Form and you will instantly see on your screen the lowest prices from several of the leading life insurance companies in America.
Term Life Insurance Quotes
Top Pick – JRC Insurance Group
JRC Insurance Group helps you shop, compare and save on life insurance. Regardless of your age or health background, we'll shop our 40+ insurance companies and find you affordable life insurance you need to protect your family and fit your budget. Compare the best life insurance rates for savings up to 73%. Get Your FREE Quote.
Resources:
Disclosure: Compensated Affiliate