Who Should Buy Guaranteed Issue Life Insurance?
Buying Life Insurance with Guaranteed Approval
Is Guaranteed Issue Life Insurance Right for You?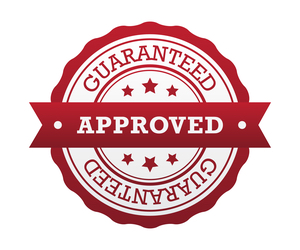 It depends. If you're considering the purchase of a life insurance policy that offers you guaranteed coverage, you likely have a good reason.
Common Reasons for Buying Guaranteed Issue Policies
Age – Over seventy five years old.
Health – Serious health condition.
Denied Coverage – Turned down after applying to other insurers.
Driving Record – Have DUI's or a suspended license.
Occupation – High risk job; such as, logging, trucking, or firefighting.
Hobbies – Take part in high risk hobbies; such as, mountain climbing, skydiving, or B.A.S.E. jumping.
Abuse of Drugs/Alcohol – Have a history of drug and/or alcohol abuse.
HIV/AIDS – Diagnosed with HIV or AIDS.
COPD/Emphysema – Diagnosed with COPD or Emphysema.
These are just some of the more common reasons people may be in need of guaranteed acceptance life insurance coverage due to finding it difficult to get insured.

Usually, people who choose to buy life insurance with guaranteed approval are:
Ages 45 to 85
Need Lifetime Protection
Need Coverage to Pay for Their Final Expenses
Guaranteed issue life insurance is a last option for people who may fall into to one or more of the categories listed above.
What is Guaranteed Life Insurance and How Does It Work?
It's a life insurance policy that the insurance company guarantees it will issue if you pay your premium, and meet the age requirements for acceptance. 
The insurer usually just asks your:
Age
Gender 
State of Residence 
Amount of Insurance Needed
No Health Questions and No Health Exams
The insurance carrier does not ask any questions about your health.
However, most life insurance applications ask you quite a few medical questions. And they usually have a nurse (paramed examiner) come to your home to give you a medical examination. 
Insurance companies only want to insure you if you are healthy. This way, you'll pay premiums for a long time and possibly even cancel the policy before you die. So, the insurer ends up making more money from you, if you are in good health.
Guaranteed issue insurance plans are for people who can't get insured for life insurance coverage anywhere else. 
So, if you are basically Uninsurable, why not purchase a guarantee life insurance policy?
There are Several Reasons Guaranteed Insurance May Not Be for You:
The Premiums are High – Up to 5 times more than standard life insurance.
Graded Death Benefits – If you die (other than as a result of an accident) within two years of buying your guaranteed policy, you only get your premiums refunded and a certain interest rate paid on those premiums. You won't get the full death benefit. This is the insurance company's way of protecting itself from very bad risks. However, if you die two years (or more) after buying your policy, the insurer pays out the full death benefit.
Small Amount of Insurance – Guaranteed issue policies are usually issued for small amounts of life insurance protection. Usually, the policies are issued for death benefits between $5,000 and $25,000.
Who Buys Guaranteed Approval Life Insurance?
Guaranteed approved life insurance is generally a last resort for people who can't qualify for life insurance any other way due to some pre-existing health problem; such as, some form of heart disease, cancer or lung condition. 
Guaranteed policies are often purchased as a way to pay for a burial and funeral costs, or other final expenses, when there are no other options available. 
Health Conditions Common to Guaranteed Plans
The severe health conditions that could disqualify you from many forms of life insurance vary by company, but may include: 
Congestive Heart Failure
Parkinson's Disease
Alzheimer's Disease
Lung Conditions
Liver Disease
NOTE: Just because you have a health condition, it doesn't mean you would be an automatic "No" for other types of life insurance.
Less serious health issues; such as, being overweight, high blood pressure, and certain types of cancer that have been treated, are typically not an obstacle to buying life insurance at a better price than a guaranteed issue policy. 
You can request a free life insurance quote and compare plans and prices from several leading insurers to find out if you may qualify for life insurance without guaranteed approval.
Impaired Risk – For People with Health Problems
There are also insurance carriers that specialize in insuring people for life insurance that have Impaired-Risks which may include severe health problems or hazardous occupations like race car driving.
Am I Too Old to Buy Guaranteed Life Insurance? 
Insurance carriers that offer guaranteed approval life insurance plans usually have both a minimum and a maximum age limit for buying a policy; such as, for people age 45 to 85.
Why is Guaranteed Acceptance Insurance Expensive?
Guaranteed issue policies are an expensive way to buy life insurance protection because the life insurer knows nothing about your health, medication, lifestyle, and therefore can't "Price" the policy based on Life Expectancy as with other types of life insurance plans.
Does Guaranteed Issue Life Insurance Pay Out If Someone Dies Right Away? 
Guaranteed issue policies usually have graded death benefits. This means they won't pay out the full death benefit for at least two years, unless the cause of death was as a result of an accident, such as a car crash.
Example of Guaranteed Issue, Graded Death Benefits:
If the person dies within year 1 – Return of premium plus 15% interest
If the person dies within year 2 – 30% of the full death benefit
If the person dies during year 3 or later – 100% of the death benefit
NOTE: The graded death benefits in your life insurance policy might be different.
Which Insurance Carriers Offer Guaranteed Issue Policies?
Life insurance companies offering guaranteed acceptance plans include:
AAA Life Insurance
AIG Insurance
Can a Dying Person Get Life Insurance with Guaranteed Acceptance?
A dying person could buy a guaranteed issue life insurance policy, but it won't do any good if they die shortly after they purchase the policy.
That's because the graded death benefits will generally provide only a refund of premium payments and some interest.
You generally need to live at least 2 years for the entire death benefit to be paid out to your beneficiary.
Guaranteed Issue Life Insurance Quotes
Top Pick – United of Omaha
United of Omaha offers guaranteed acceptance whole life insurance for people age 45 to 85. Choose $3,000 up to $25,000 of coverage. Rates start as low as $8.80 per month. There's no medical exam and no health questions. You cannot be turned down. You can get a quote and apply online now. START HERE to get a FREE Quote.
Highly Recommended – Met Life
MetLife offers guaranteed issue life insurance for people age 45 to 75. Choose $2,500 up to $20,000 of coverage. Rates start as low as $10 per month. There's no medical exam and no health questions. You cannot be turned down. 
Who Should Buy Guaranteed Issue Life Insurance?
Disclosure: Compensated Affiliate