Why Would You Buy Term Life Insurance?
Common Reasons to Purchase Term Insurance

Are You Considering the Purchase of a Term Life Insurance Policy?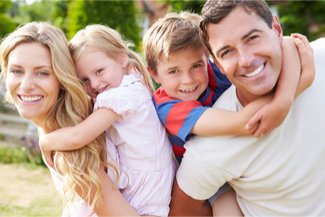 If so, you may be wondering why others choose term insurance and how term life can benefit you and your loved ones.
First, let's review what term life is and how it works.
Term Life Definition
Term insurance is one of two basic types of life insurance protection. It provides temporary coverage lasting for a specific period of time.
How Term Insurance Works
Term insurance provides you with temporary life insurance for a specific number of years. You can choose coverage for a "Term" lasting for 10, 15, 20, 25 or 30 years.
Term life builds no cash value inside your policy, it is not an investment, it is "Pure Protection".
That's why it usually costs 5 to 10 times less than permanent life insurance.
Term life is the lowest cost type of life insurance available.
Term life insurance lasts for a set period of time up to 30 years.
Term life policies pay the beneficiary the face amount of the term life policy if the insured person dies during the term of the policy. 
For example, a 15-year term life policy with a face amount of $350,000 would pay $350,000 to your beneficiary if you die any time during those 15 years. 
If you're alive at the end of your policy term, the insurance coverage ends with no payout. 
Term Life Insurance Has Four Standard Features
Level

The annual insurance premium for your policy stays the same each year. The face amount of life insurance coverage also stays the same. Level term life insurance policies can last up to 30 years.
Renewable

Term life insurance policies that are renewable offer the owner of the policy the option of renewing the life insurance policy at the end of the term, up to a specific age limit (usually age 65 or 70).

For example, a 10-year policy may be renewed for another 10 years when the first policy ends. If the policy is renewed, a physical examination may or may not be required. The life insurance premium will usually increase when the policy is renewed.
Convertible
Before the end of the term for your policy, the life insurance policy owner (you) may be able to convert the term insurance into a permanent life insurance policy. The owner usually has a specific number of years during the term life policy to convert the policy. Your life insurance premiums will be higher for the permanent insurance.
Term Options for Coverage
With term life policies, you may choose from several different durations of coverage. Most insurers offering term coverage for a period of 10, 15, 20, or 30 years. However, some insurers may offer coverage for 5 or 25 year terms, too.
Most Common Reasons to Buy a Term Life Policy
Cheap – Permanent life insurance costs 5-10 times more than term life.
Tax-Free Death Benefit – Beneficiary receives the proceeds from your term insurance policy free from federal income tax.
Convertibility – You may be able to convert your term insurance to permanent life insurance.
Replace Main Breadwinners Income for Family
Maintain Family's Lifestyle
Fund Child's College Education
Pay Off Debt – Credit Cards and Auto Loans
Provide for Spouse's Retirement
Cover the Cost of Burial Expenses
Peace of Mind
If you need financial security for your family for a period of 30 years or less, term life offers the most affordable option when it comes to life insurance protection.
You can request a free price quote and compare the lowest rates from several of the leading insurance carriers in America in just a few minutes.
There's even no exam term life policies available that offer you the option to begin your life insurance coverage today, if you qualify. Some no exam term life plans offer up to $1,000,000 or more of instant life insurance protection starting today. 
Term Life Insurance Quotes
Top Pick – JRC Insurance Group
JRC Insurance Group helps you shop, compare and save on life insurance. Regardless of your age or health background, we'll shop our 40+ insurance companies and find you affordable life insurance you need to protect your family and fit your budget. Compare the best life insurance rates for savings up to 73%. Get Your FREE Quote.
Why Would You Buy Term Life Insurance?
Apply for Globe Life Insurance Online
Disclosure: Compensated Affiliate