Affordable Life Insurance Online
How to Find Affordable Life Insurance Online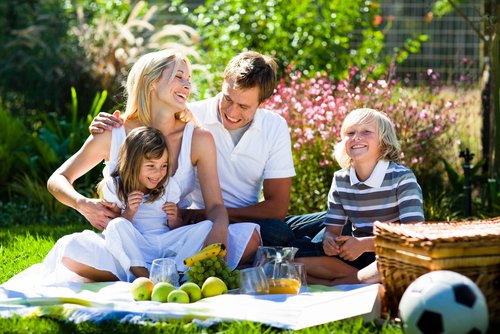 If you're like most of us you're on a budget and looking around to find the most affordable life insurance plan from a safe, secure insurance company. 
But, with so many life insurance companies to choose from (hundreds in the U.S.), how can you find the right policy at the lowest cost?
Actually, getting an affordable life insurance plan can be much easier than you ever expected. In fact, a recent study indicates people over-estimate their cost of life insurance quite a bit. That's right.
Get a Free Life Insurance Quote

The cost of life insurance is the reason Americans give for not owning life insurance, according to the 2015 Insurance Barometer Study, released by non-profit Life Happens and LIMRA.
Yet, 80% of consumers misjudge the price for term life insurance, with Millennials overestimating the cost by 213%, and Gen Xers overestimating the cost by 119%.
Source:  LifeHappens.org
What Affects the Cost of Life Insurance?
There's several primary factors that will affect the price you pay for your life insurance policy, and many people are not aware of this.

For instance, did you know that your driving record and credit history could affect how much you pay for life insurance?
That's right, and of course, the type and amount of life insurance will be considered in developing your price for coverage.
But in addition, the insurer will consider your gender – since women tend to live longer than men. And, your height-to-weight ratio, since obesity may lead to health problems and shorten your life expectancy.
Life insurers want you to be healthy and live a long life, so you keep paying your premiums for your life insurance coverage. 
That's why they also consider other risk factors; such as, your lifestyle, tobacco use, hobbies, occupation, and family health history, among other things.
Young and healthy people tend to get the lowest rate for coverage, while those with health issues or older people will pay more for life insurance.
But, one quick and easy way to find the most affordable life insurance coverage is to compare pricing among several of the top life insurance carriers.
That way, you get an objective price comparison and you don't limit yourself to just a few insurers some agent has access to. 
And, it only takes a few minutes to compare prices.
You just answer some questions about your life insurance needs, and personal questions about your age, gender, tobacco use, and instantly you receive the best life insurance prices from safe, secure insurance companies.
There's no need to meet with any pushy insurance agent, no hassles and no delays.
Just fill out a simple quote request form and you'll instantly see the best quotes on life insurance.
What is the Most Affordable Type of Life Insurance?
The most affordable type of life insurance is term life insurance.
Term life has the lowest rates on life insurance for a few main reasons:
Temporary Coverage
Pure Protection
No Cash Value
Since term life insurance is temporary, some people may outlive the duration of their policy, so there would be no death benefit paid out.
Term life is not an investment, it provides pure life insurance protection.
Term life does not build any cash value inside the policy.
When choosing how long to buy a term life policy make sure you consider the age of your kids if you are a parent, how many years you have left paying on your home mortgage loan if you own a home, and how long it will be until you have no dependents who rely on you for financial support.
You can choose to buy term life coverage for a term of 10, 15, 20 or 30 years to meet your family's needs.
Affordable Life Insurance Quotes
Top Pick – JRC Insurance Group
JRC Insurance Group helps you shop, compare and save on life insurance. Regardless of your age or health background, we'll shop our 40+ insurance companies and find you affordable life insurance you need to protect your family and fit your budget. Compare the best life insurance rates for savings up to 73%. Get Your FREE Quote
Affordable Life Insurance Online
$1 Starts Globe Life Insurance
Disclosure: Compensated Affiliate