Buying Term Life Insurance Policy
Buying a Term Life Insurance Policy - What You Should Know
What is Term Life Insurance?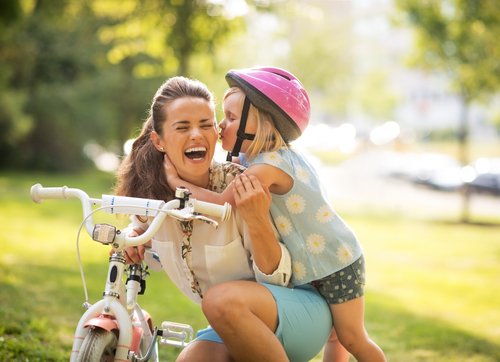 Term Life insurance is a policy that you can enter into with your life insurance company, which promises to pay a certain amount to your beneficiary(ies) in the event of your death. Usually, the insured will name their spouse as well as their children as beneficiaries of their life insurance policy. 
As part of the agreement with life insurance, your insurance policy will have a face amount of coverage for which you pay a monthly premium.
Premiums depend on several factors including: your age, gender, occupation, medical history, face amount of life insurance, and type of policy.
Term life insurance is the least expensive type of life insurance coverage, and at least at the beginning, the simplest. Term life insurance policies have no cash value, and are fixed over a period of time - usually 1 to 30 years, and they can be renewed. 
A term life insurance policy pays the beneficiary of your policy a fixed amount in the event that you die in the period of time that your policy includes. The premiums of term life insurance are lowest when you are young and increase as you get older. That's why you should lock-in a lower rate while you are young.
Do I Need Term Life Insurance?
Earning an income allows you to pay for your mortgage, buy cars, food, clothing, vacations and many luxuries that you and your family enjoy. However, certain situations can cause you to lose your income, and loved ones who depend on you also depend on your income. If any of the following statements about you and your family are true, then it is probably a good idea for you to consider buying a term life insurance policy.
You are married and have a spouse.
You have children who are depend you financially.
You have a parent or relative who is aging, or disable and depends on you for financial support.
You have a loved one in your life that you wish to provide financial security for.
Your 401K retirement plan, pension and savings aren't enough to insure the security of your loved one's financial future.
How Can I Save Money When Buying Term Life Insurance Policy?
Below you will find some suggestions on ways to save money while purchasing the term life insurance policy that is right for you.
If you don't need term life insurance, don't buy it. Don't buy more insurance than you need in order to provide financial security for your family's future.
Shop around for competitively-priced term life insurance policies while you are young and healthy. Don't smoke, or do anything that might increase your rates. Take care of yourself by exercising regularly and maintaining a healthy weight. Do not participate in high-risk hobbies, such as sky-diving.
If you purchase a term life insurance policy, look for a level term policy. That way you'll be guaranteed a rate that will stay the same for the full term or period of your policy.
If you purchase term life insurance decide if you will need a renewable policy at the end of the term. That way you will be able to renew coverage without taking a medical exam. This depends on the policy you choose and the insurer.
You should only buy optional or additional forms of term life insurance coverage, such as riders (that will provide coverage for your spouse or children) only if necessary.
Shop around and compare term life insurance policy rates and coverage. There are hundreds of quality, term life insurance companies to choose from. It's recommended to get at least five separate quotations for term life insurance. Then decide which one is the best for you.
Top Pick – JRC Insurance Group

JRC Insurance Group helps you shop, compare and save on life insurance. Regardless of your age or health background, we'll shop our 40+ insurance companies and find you affordable life insurance you need to protect your family and fit your budget. Compare the best life insurance rates for savings up to 73%. Get Your FREE Quote.
Highly Recommended – Globe Life Insurance

Get FREE Information On How $1* Can Buy Up To $100,000 Globe Life Insurance For Adults Or Children
No Medical Exam – Simple Application.
No Waiting Period. Buy Direct.
Rates As Low As $3.49 Per Month.
The Globe Life Family Of Companies Has Nearly 17 Million Policies In Force.
No Phone Required. No Credit Required.
The Globe Life Family Of Companies Has Over $224 Billion Of Coverage In Force.
Globe Life Is Rated A (Excellent) By A.M. Best Company As Of August 2023.
Buy Term Life Insurance without an Agent
Buying Life Insurance for Adult Children
Buy a No Health Exam Term Life Policy
Buying Term Life Insurance Policy
Disclosure: Compensated Affiliate